Workers Locked In Uttarakhand Tunnel for More Than 150 Hours, Worried Families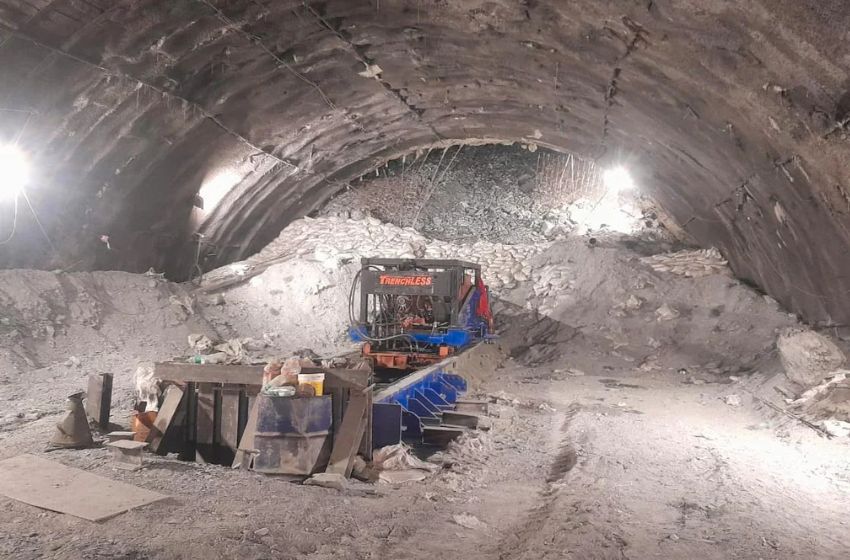 A snag in the drilling machine has halted rescue operations after dozens of workers have been trapped for nearly 150 hours in a Uttarakhand tunnel. The drilling was stopped yesterday evening after officials heard a sudden "cracking sound" coming from the machine. The accident site has been provided with a second heavy drill and operations will resume shortly.
As a result of a cave-in in part of the tunnel, 41 workers have been trapped since Sunday morning. All workers are safe and receiving food and water through steel pipes drilled into the opening, according to officials. There is no hope for the families of the trapped workers who have arrived at the accident site. He said that the workers need to be rescued as soon as possible before their health deteriorates.
Additionally, doctors have stressed the necessity of comprehensive rehabilitation for the trapped workers, fearing that the prolonged confinement may necessitate mental and physical rehabilitation.
Construction workers were trapped within the debris of the Silkyara Tunnel when part of it collapsed on November 12. While rescuers attempt to push through pipes for the men to crawl to safety, falling debris slowed efforts to reach them.
On Friday night, there was a "large-scale cracking sound" that caused the drilling to stop.
On a C-130 Hercules military aircraft, the Air Force has flown a second machine from Indore, and operations are anticipated to restart shortly.
Scientist Dr. CP Rajendran, who specializes in tectonics and seismic geology, expressed dismay about the absence of safety precautions during tunnel building. He claims that it is clear that no Standard Operating Procedures (SOPs) were followed, and that this has had detrimental effects on innocent employees.
Also Read: Dubai Working On Building a 1200-mile Underwater Train To India
Such mountain excavations were previously done under the close supervision of experienced geologists, with ongoing tunnel logging and other safety precautions. People will now undoubtedly question if safety regulations were broken and the authorities took no notice of it. According to Dr. Rajendran, even after a tunnel collapsed in the same location in 2019, no assessment of the tunnel construction protocols was ordered.
Yes, the tunnel's same part collapsed in 2019, but thankfully, no workers were trapped.