Ajay Devgan Reveals Kajol Starring In 'Tanhaji The Unsung Warrior'!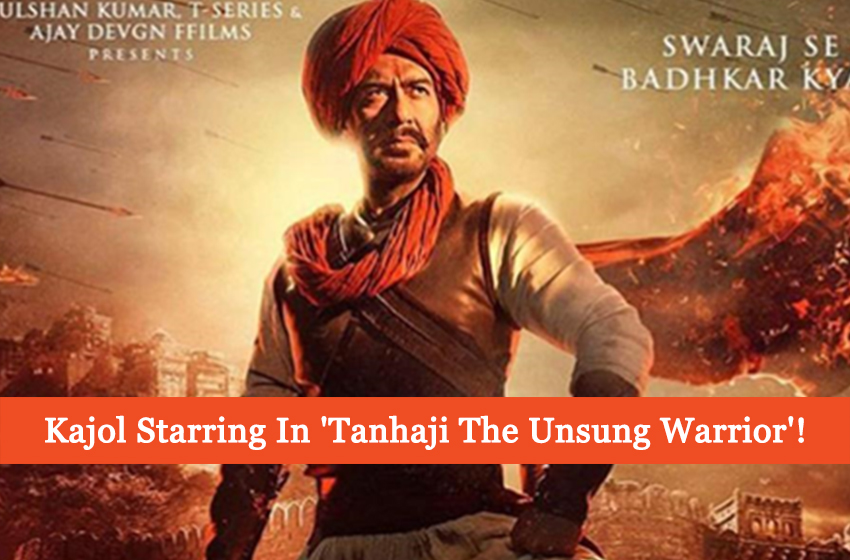 India has been gearing up to release more than one movie based on a historical-period including warriors, leaders, and wars that changed the course of India. Of course, the actors portraying such prominent personalities of the past are not rookies either. Recently, the trailer of Panipat was released starring Sanjay Dutt and Arjun Kapoor. However, Ajay Devgan's Tanhaji The Unsung Warrior movie poster has everyone excited.
Kajol is back playing as Savitribai Malusare in Tanhaji and she looks fierce as ever.
This has everyone excited since Kajol is the golden girl of Bollywood who has given us all great memories through some great movies starring alongside Shah Rukh Khan. Moreover, the diva also did movies alongside her long-term husband; now after ages, she will be starring with him in a period drama. Ajay plays the title role, while Kajol is playing his wife in the movie.
Ajay shared this teaser poster with the caption that read, "Savitribai Malusare – Tanhaji ke saahas ka sahara… aur unke bal ki shakti."
Read Also: Deepika Padukone's Witty Reply To A Fan Is Melting Everyone's Heart
Which translates into, "Savitribai Malusare – The support of Tanhaji's courage – the power of his strength"
Who is Tanhaji?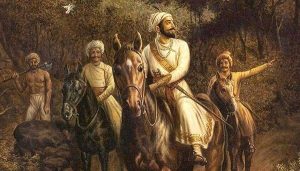 Tanhaji Malusare was a military leader in the Maratha Empire 0f present-day India. He hailed from a Malusare clan and is famously known for his contributions made in the Battle of Sinhagad in 1670; a battle between Tanaji, his men and the Mughal army headed by Udaybhan Singh Rathod.
As the title of Ajay's movie suggests, he was an unsung warrior. Moreover, he fought many battles alongside Maratha leader Chhatrapati Shivaji Mahara. A revered warrior in the eyes of Indians, this movie is a great re-animation of the bygone times.
Ajay Devgan as Tanhaji:
More characters of Tanhaji The Unsung Warrior:
Not much is revealed by Ajay, but another famous Bollywood actor is revealed through a poster giving a major Game of Thrones vibes. Holding a sword with Kajal in his eyes, looking battle-ready is Saif Ali Khan. Ajay revealed his poster with a caption, "Udaybhan Ke Darbar Mein Ghalati Ki Maafi Nahi Sirf Sazah Milti Hai".
Sharad Kelkar plays as Chhatrapati Shivaji Maharaj and Luke Kenny as Aurangzeb.
The captions are unique for all giving a sneak peek into the role each character will be playing, without giving much away.
Shaarad Kelkar was introduced with the caption that read, "Chhatrapati Shivaji Maharaj – Patthar se thokar toh sab khate hain, patthar ko thokhar maare woh Maratha!"
On the other hand, Luke Kenny of Sacred Games gave serious Mughal vibes. His caption, "Aurangzeb Mughal Emperor – Hum mukkamal Hindustan ko fateh karne ka irada rakhte hain"
Ajay also revealed that the trailer of this movie will be released tomorrow, which is 19th November. This is great news and has everyone super excited. Indians are speculating that the trailer of Tanhaji will break record views. This movie isn't only important for the Indians or Hindus to be precise but includes the Muslims of the subcontinent as well. Hence, the audience is large and hopes are high. Let's see what the trailer has in store for the audience.
Will it enrage the Muslims like the trailer of Panipat did or will this be a balanced representation. Hopefully, Ajay will be able to lighten the dramatics and do justice to other roles involving Muslims leaders.
Have anything to add to this story? Comment below!