Doctor On COVID-19 Duty In Bhopal Lives Inside His Car To Protect Family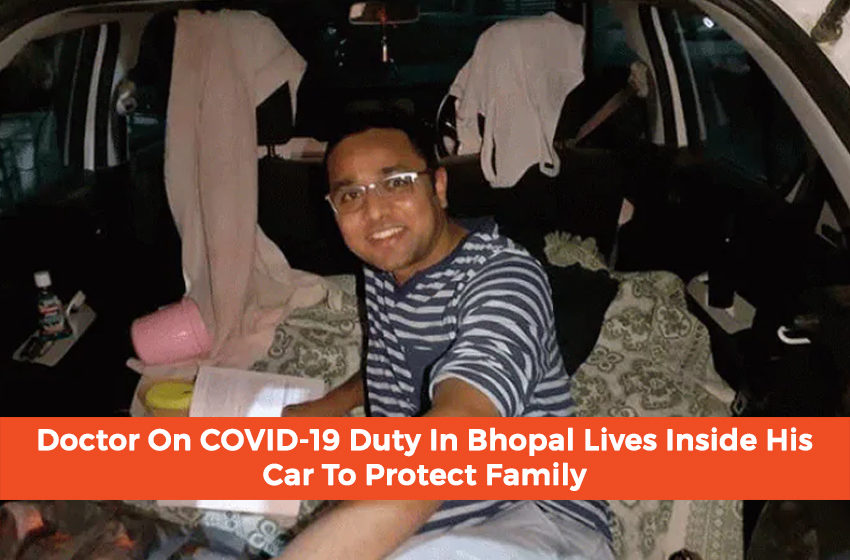 The coronavirus outbreak has created fear among individuals across the world. India is also one of the countries affected by the pandemic.There are stories of individuals that are trying their best to combat the COVID-19 outbreak across India. Doctors in particular are at the forefront of this outbreak. One such doctor is Dr. Sachin Nayak who has turned his car in to his home due to Coronavirus to protect his family.
Dr. Nayak works at JP Hospital in Bhopal and has been living in his car for prevention of spreading on the virus to anyone else.
Doctor Nayak lives inside his car home to protect his family
Dr. Nayak, having worked among the Coronavirus-infected individuals in one of Bhopal's local hospital, is not going to his home after completing his duty. In fact, he has turned his car into his home for the next few weeks.
Due to Coronavirus the doctor has decided to move inside his car and make it a small home for himself to protect his children and wife from contracting any infection. Dr. Nayak has piled up his daily use books and items in his car.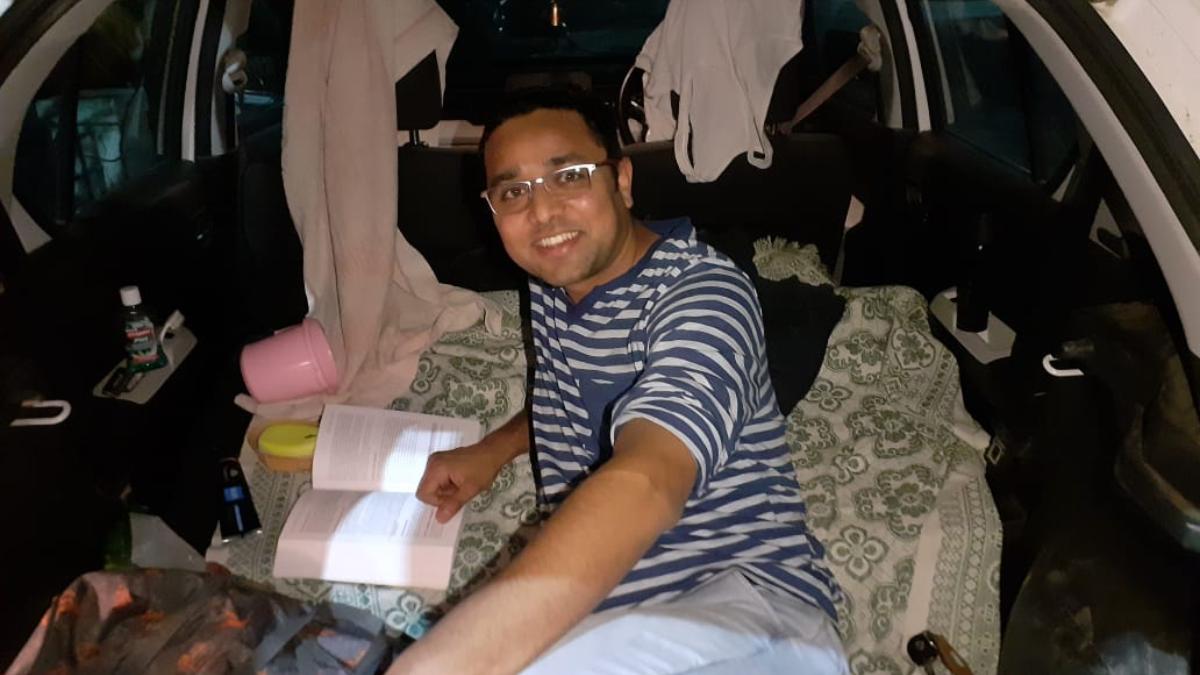 The doctor staying in his car home communicates with his family on video call in his spare time protecting them from Coronavirus. Apart from that he also read books to keep himself active. As per Dr. Nayak, he has been doing this for nearly a week now.
Dr. Nayak said that when the Coronavirus cases were initially reported in Bhopal, he was not very afraid. However, in the last few days he has seen several positive cases at a large scale. As a result, he has decided to remain in his car.
State Chief Minister Shivraj Singh Chauhan also appreciated the story of Dr. Nayak. CM Chauhan said, "I and the entire Madhya Pradesh congratulate the warriors like you fighting against Covid 19. With this resolve, if we all move forward continuously, this war will be won more quickly. Sachin ji, salute your spirit! "
Kailash Vijayvargiya, The national secretary of BJP, also spoke on this occasion. Vijayvargiya said: "Some of our brave doctors are spending the day in the car like this. This is Dr. Sachin Nayak, who is stationed in the ongoing war against Corona at JP Hospital. For the past few days, he has made his car his home. "
India enters its third week of the 21-day lockdown period
India has now entered the third week of its 21-day lockdown. As of 7th April 2020, the total number of confirmed cases of COVID-19 have increased to 5,194. The total number of deaths due to COVID-19 are 149, according to India's Ministry of Health and Family Welfare.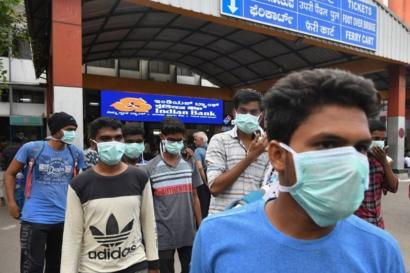 Out of the total COVID-19 cases reported, 4,643 are still active, 401 individuals have recovered and discharged from the hospital while 149 people have died. Out of the total affected individuals, 70 are foreign nationals.
What do you think of the story? Let us know in the comments section below!