Salman Khan Asks Fans to Enjoy the Release of "Tiger 3" in a Responsible Manner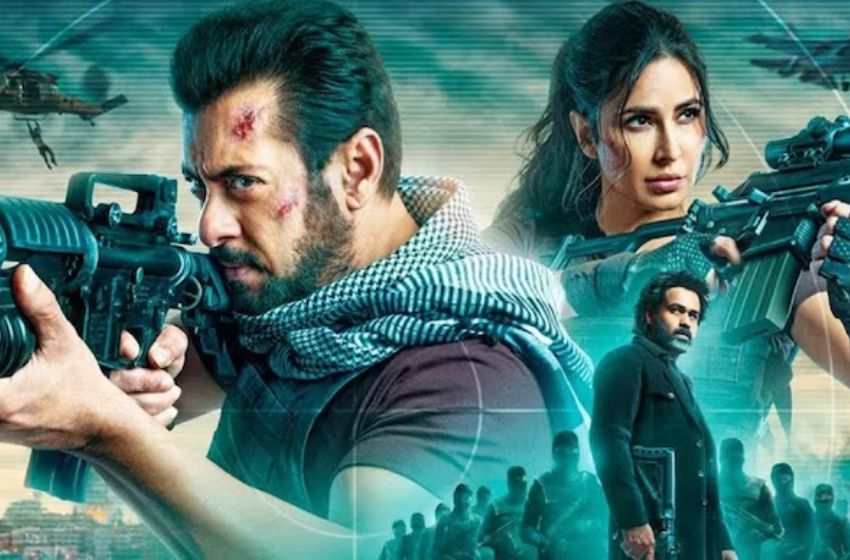 Salman Khan's much-anticipated "Tiger 3" was overshadowed by an unsettling incident at the Mohan Cinema in Malegaon, Maharashtra. There was a disturbance in the cinema hall when a group of fans triggered firecrackers, which caused alarm and disrupted the screening of the film. On social media, the audience's momentary cheer quickly turned into panic, highlighting the reckless disregard for public safety.
Following the incident, Salman Khan urged his fans to celebrate the release of his film responsibly on social media. It is important not to compromise safety with such enthusiastic expressions, he said. In 2021, a similar incident occurred during the release of "Antim: The Final Truth," when the actor had appealed for help.
Police Are Looking Into It
After the incident, the theater owner filed a complaint with the police, who are investigating the matter. The offense is being registered under sections of the Indian Penal Code, including mischief by fire and endangering life. The identity of those responsible for the dangerous act has yet to be determined.
Observing Public Safety in Theaters
As a result of the incident, public safety in cinema halls is brought to the forefront. It emphasizes the necessity of more stringent policies to deter such careless behavior and uphold safety regulations. Salman Khan's statement, which calls on followers to abstain from such behavior, emphasizes how important it is for celebrities to influence public opinion and behavior.
It also calls into question the theater management's responsibility to guarantee the security of its patrons. The occurrence serves as evidence of the necessity of preventative measures, such as stringent enforcement of rules within movie theater grounds and extensive security inspections.
In order to maintain safety standards, it also highlights how crucial cooperation is between law enforcement, theater management, and the general public.
Read more: In The First Glimpse From Singham, Kareena Kapoor Appears Fierce and Carries a Gun. "It's About Time," Once More
This tragedy serves as a powerful reminder of the need for responsible behavior, following safety procedures, and the need for a safer atmosphere for moviegoers as the inquiry progresses.
It demonstrates the vital role that public personalities play in promoting safety and the power they have to mold public behavior.