In The First Glimpse From Singham, Kareena Kapoor Appears Fierce And carries a Gun. "It's About Time," Once More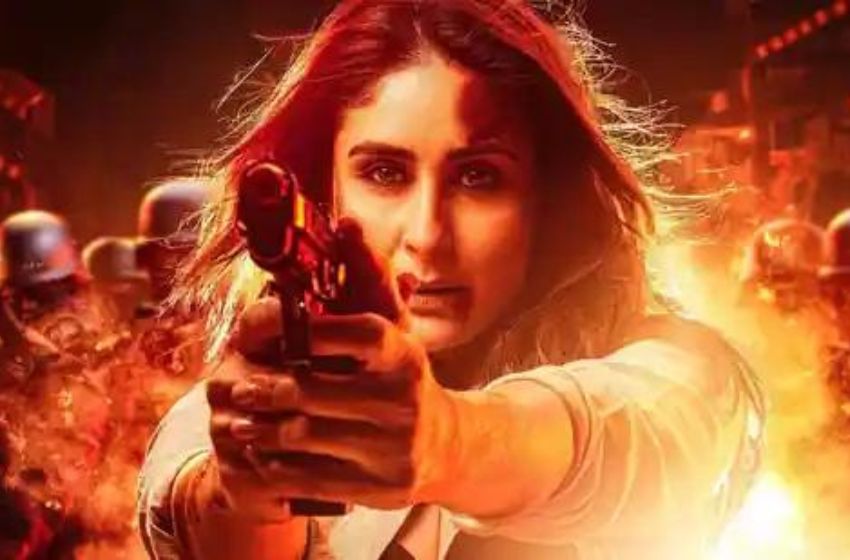 Anvi Bajirao Singham, the character Kareena Kapoor portrays in her upcoming movie Singham Again, was first seen as Anvi Bajirao Singham in her first look. Taking to Instagram on Wednesday, Kareena re-shared Rohit Shetty's post introducing her look from the movie.
As Kareena held a gun pointing at someone in front of her, she had an intense look on her face. Her forehead and face were injured. The photos show Kareena wearing a black T-shirt under a blue shirt. As police gathered around her, she saw fire behind her.
Kareena Shares Insta Post
As she captioned the photo on social media, Kareena said, "It's about time… (collision emoji) Rejoining forces with the cop verse (oncoming police car emoji)… Singham Again." Rohit said in the original post, "Meet the strength behind Singham… Avni Bajirao Singham… We've worked together on 3 blockbusters so far –Golmaal Returns, Golmaal 3… Singham returns…"
Ajay Devgn shares Insta Post
Ajay Devgn, who portrayed DCP Bajirao Singham in the hit franchise, revealed Kareena's character on X. As he wrote, "Fierce, Strong, and Singham's strength!" Meet Anvi Singham! #SnghamAgain #KareenaKapoorKhan." Kareena portrayed the role of Kareena Kapoor Khan in Singham Returns and Singham Again. However, in Singham Again, her role takes a new turn as she steps into the shoes of Ajay's wife in the film.
In addition to Tiger Shroff, Ajay Devgn, Deepika Padukone, Ranveer, and Akshay in the key roles, Singham Again is directed by Rohit Shetty. The third installment of the wildly popular franchise is called Singham Again. On July 4th, 2024, the movie is scheduled to open in theaters. It will square off against Pushpa 2, directed by Allu Arjun.
Read more: Tiger 3: Salman and Katrina's Spy Thriller Beats Vicky Kaushal's and Ranbir Kapoor's Movie by a Huge Margin
Prakash Raj and Kajal Aggarwal played the key parts in the 2011 film Singham. 2014 saw Singham Returns come after it. They both turned out to be box-office successes.