Saba Qamar to Ranveer Singh: 'You Have My Heart' Posted Story On Her Instagram Story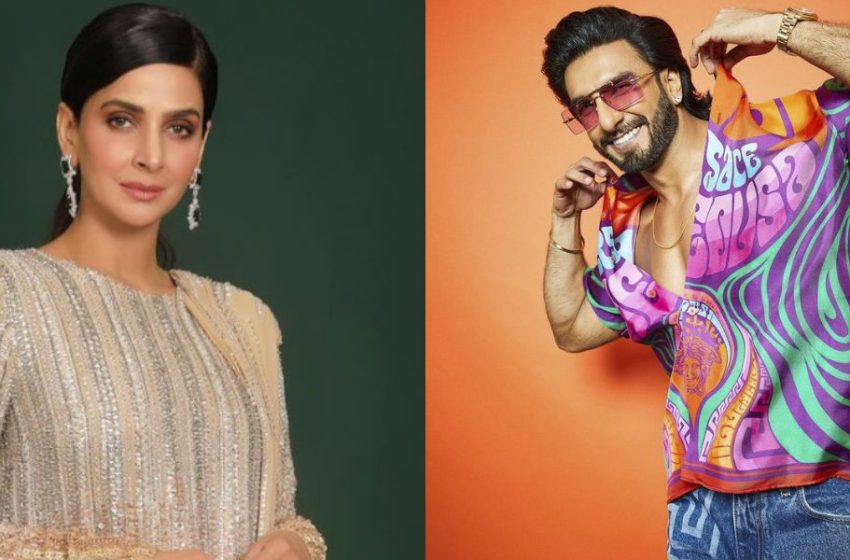 Saba Qamar had posted a story on her Instagram account expressing her love for Bollywood superstar Ranveer Singh.
In a clip posted by Padukone, the actress shared a clip of Ranveer Singh and Deepika Padukone's appearance on 'Koffee with Karan'.
During an interview with Karan, Deepika shared how Ranveer was there for her when she was going through depression. When she needed someone the most, when she needed someone to tell her you are safe here, that guy was Ranveer. In her conclusion, Deepika said that he is a person who creates a safe environment where people can just be themselves.
Deepika also confessed to Karan that she was in an open relationship with Ranveer before getting engaged to him. They admitted they were "technically allowed" to date other people but kept returning to each other.
In his letter to Ranveer Singh, Saba Qamar praised him for being such a caring man and for truly being a green flag. She said:
As Saba was moved by Ranveer's candid deceleration, she complimented him with the words 'you have my heart', accompanied by a heartfelt red emoji.
Saba has also been deeply interested in mental health awareness in the past. In 2020, she released a video titled 'Kab Samjho Gey?' for her YouTube channel addressing the rampant mental health crisis. The video featured a number of well-known public figures who had recently committed suicide.
Another Pakistani actress also posted a story while adoring Ranveer Singh.
Ranveer Singh's unwavering commitment to helping his partner feel better during trying times is praised by Nazish Jahangir, who asserts that mental health conditions can be cured with the appropriate care.