Prior to Their Engagement, Deepika Padukone and Ranveer Singh Were in an Open Relationship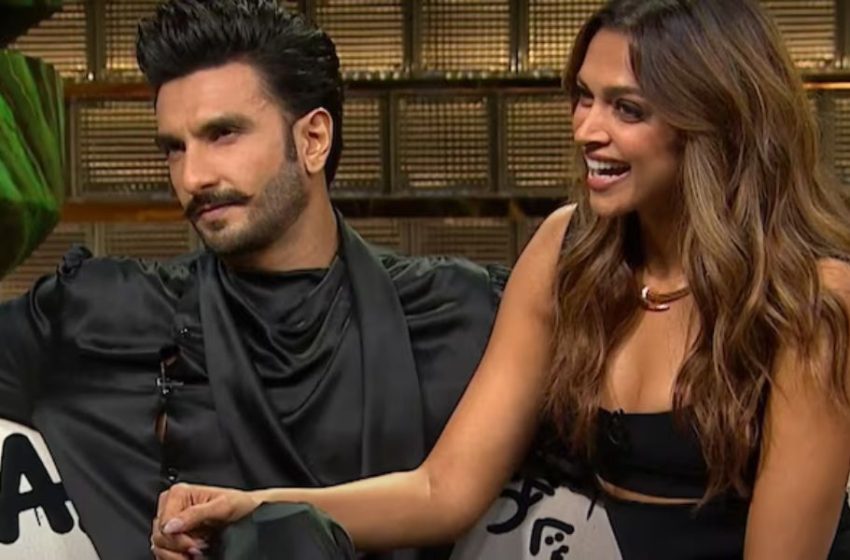 Among all the talk shows where celebrities appear and have fun with the host, there is one specific chit-chat show that has been part of pop culture, and people love to watch it with some coffee. From Season 7 coffee with Karan is streaming on Disney+Hotstar as he announced before season 7.
Deepika Padukone and Ranveer Singh have been dominating the entertainment tabloids ever since they appeared in the first episode of Koffee With Karan 8. Karan Johar's celebrity reality show featured many candid confessions from the couple.
During the intense interactions, the audience also witnessed the emotional side of Deepika and Ranveer's relationship. In response to some honest revelations from their favorite stars, fans are going bonkers with interpretations of the episode.
Recently, Deepika confessed to Karan that she was in an open relationship with Ranveer before getting engaged to him.
They admitted they were "technically allowed" to date other people but kept returning to each other. In response to Karan's question about when Deepika and Ranveer began dating after meeting for the first time, Deepika replied, "The next day." Ranveer added, "There was no gap." At the time Deepika began dating CirKus, he was just out of a relationship when Deepika began dating him.
The actress confessed, "There was no real commitment as such" until the couple got engaged. They "would just keep coming back to each other." According to the fighter actress, "I did meet other people, but I wasn't interested or excited by them. In my mind, I was committed to him.
I would meet other people, but I would always think, "I'm going back to him." Though the pair never talked about it, Ranveer noted that it was "established" that they were dating. We would go on dates, he said. Although it's not stated, it is established that you are together once you spend a holiday or New Year's e Eve together.
Ranveer is currently gearing up for Rohit Shetty's Ajay Devgan, Deepika, and Tiger Shroff Starrer Singham Again.

Read more: 'I Do See Disparity Between Men And Women' – Deepika Padukone Shares Her Initial Concerns While Entering In Bollywood