Remembering The Highly Ambitious Sushant Singh Rajput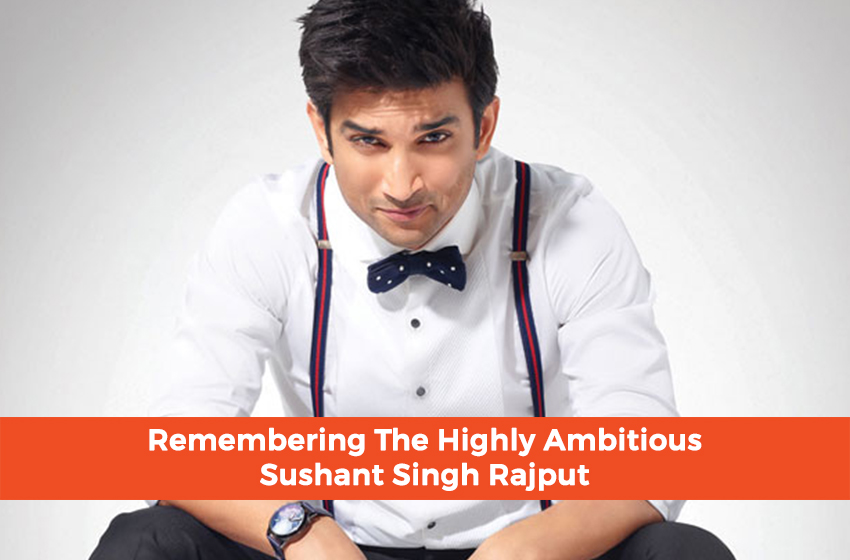 Renowned TV star and Bollywood actor Sushant Singh Rajput died by suicide on June 14, 2020 at his apartment in Mumbai. The news of Sushant Singh death has certainly shocked everyone. Celebrities in the film industry as well as fans on social media paid tribute to Sushant Singh Rajput after his demise.
Tribute to Sushant Singh Rajput
Apart from acting in TV and Bollywood, Sushant was also a philanthropist, entrepreneur, and a keen admirer of astrophysics and cosmology. In this article, we will be remembering Sushant Singh Rajput by focusing on his life and career overview, his key achievements, and his list of 50 dreams.
Sushant's early life and education
Sushant Singh Rajput was born on January 21, 1986 to Usha Singh and Krishna Kumar Singh in Purnia, Bihar. He did his early schooling from St. Karen's High School in Patna. Sushant was very good at studies and cleared 11 engineering entrance examinations throughout his life.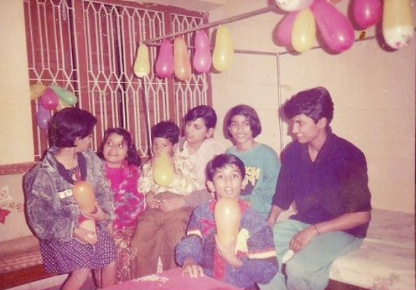 In 2003, he secured the seventh rank in the Delhi College of Engineering Entrance Exam and got admitted in B.E. Mechanical Engineering. He was also a National Olympiad Winner in Physics.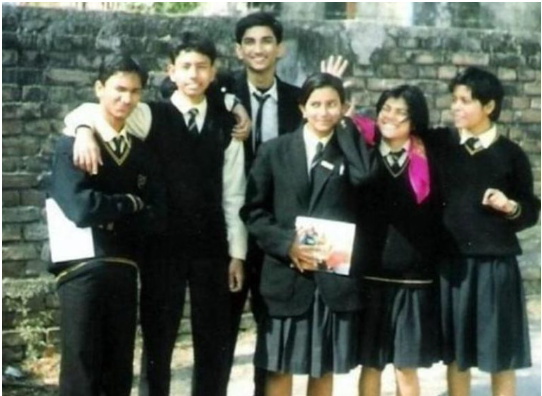 During his college days in Delhi College of Engineering, Sushant actively participated in theater. He then dropped out of college to pursue his acting career.
Sushant's career overview
During his college days, Sushant enrolled himself in dance classes of Shiamak Davar. As Sushant was inspired by some of his fellow students at dance classes, Sushant joined one of Barry John's drama classes to learn acting. In 2008, Balaji Telefilms casting team also saw one of the stage plays of Sushant Singh Rajput for Ekjute. He was then invited for auditions. Sushant was also offered the role of Preet Juneja in Kis Desh Mein Hai Meraa Dil. He also became a very popular face across every Indian household after his role. In 2009, Sushant starred in the daily soap Pavitra Rishta where he played the role of Manav Deshmukh.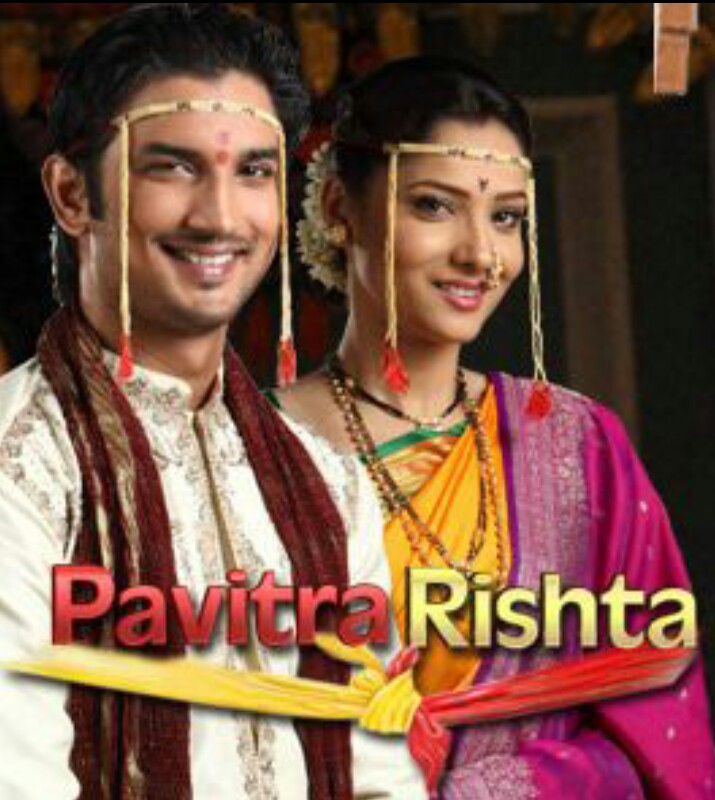 With the release of the highly acclaimed film 'Kai Po Che' in 2013, Sushant had made his film debut. He was one of the leads in the film alongside Amit Sadh and Rajkumar Rao. In that same year, Sushant was offered his second Bollywood movie 'Shuddh Desi Romance' alongside Parineeti Chopra and Vaani Kapoor.
In 2014, Sushant played a small but pivotal role in 'PK' starring Aamir Khan and Anushka Sharma. Sushant played the role of "Sarfaraz" and got famous for the dialogue "Sarfaraz dhoka nahi dayga". PK is one of the highest-grossing Indian films of all time. In 2015, Sushant starred in a lead role in a mystery thriller 'Detective Byomkesh Bakshy'.
In the year 2016, Sushant appeared in the biggest role of his career as he played the role in the biography film 'M.S. Dhoni: The Untold Story'. It highlighted the life and key achievements of MS Dhoni. The film was one of the highest-grossing films of Bollywood that year and is one of the reasons for giving tribute to Sushant Singh Rajput.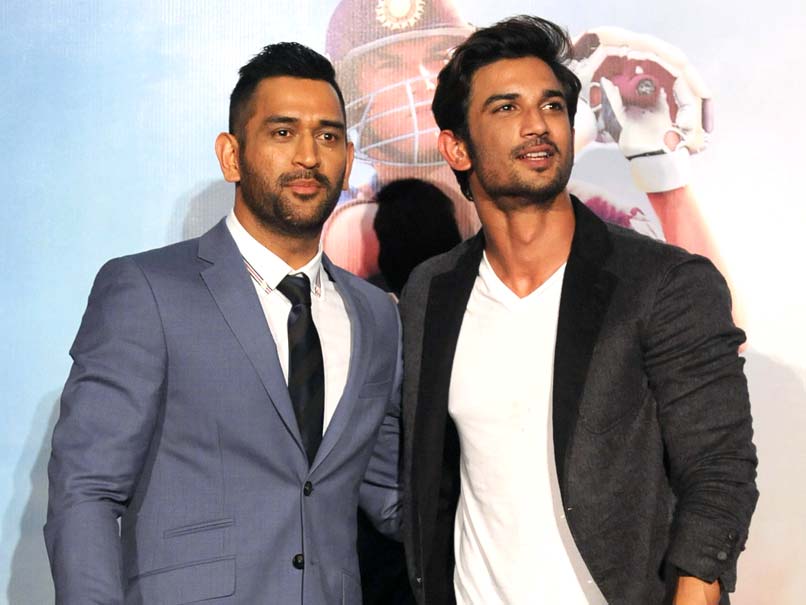 In 2017, Sushant co-starred with Kriti Sanon in 'Raabta'. He starred in Kedarnath alongside Sara Ali Khan in 2018. In the year 2019, Sushant appeared in two highly acclaimed films, Sonchiriya and Chhichhore.
Sushant Singh Rajput: Awards
1- In 2010, Sushant won Indian Television Academy Awards Most Popular Actor (Male); BIG Star Entertainment Awards Best Television Actor (Male); Boroplus Gold Awards Best Actor in a Lead Role for 'Pavitra Rishta'.
2- In 2011, the actor won another award for 'Pavitra Rishta'– Kalakar Awards Favourite Actor (Male).
3- In 2014, Sushant Singh Rajput won Screen Awards Best Male Debut for the film 'Kia Po Che!'.
4- In 2017, Sushant won Screen Awards Best Actor (Critics) and Indian Film Festival of Melbourne Best Actor for his film 'M.S Dhoni: The Untold Story'.
Achievements of Sushant Singh Rajput are vital and he must be given tribute for them.
Sushant's list of 50 dreams
In September 2019, Sushant had put down a list of 50 dreams. He had also posted several pictures of the handwritten notes in a series of tweets that had gone viral. The bucket list of Sushant included "learning how to fly a plane, training for IronMan triathlon, playing a cricket match left-handed, learning Morse Code, helping children learn about space, playing tennis with a champion tennis ball and doing a four clap push up".
[adinserter="3″]
The actor-dancer mentioned that his dream was to not only "chart trajectories of Moon, Mars, Jupiter and Saturn for a week" but also "drive in a blue-hole". Thankfully, Sushant had achieved 17 out of those 50 dreams in his bucket list. These set of highly ambitious dreams will always allow fans on social media in remembering and giving tribute to Sushant Singh Rajput.
My 50 DREAMS & counting…! 😉
————————
1. Learn how to Fly a Plane ✈️ 2. Train for IronMan triathlon 🏃🏻‍♂️
3. Play a Cricket Match left-handed 🏏
4. Learn Morse Code _.. 5. Help kids learn about Space. 🌌
6. Play tennis with a Champion 🎾
7. Do a Four Clap 👏 Push-Up ! (1/6) … pic.twitter.com/8HDqlTNmb6

— Sushant Singh Rajput (@itsSSR) September 14, 2019
8. Chart trajectories of Moon, Mars, Jupiter & Saturn for a week
9. Dive in a Blue-hole
10. Perform the Double-Slit experiment
11. Plant 1000 Trees
12. Spend an evening in my Delhi College of Engineering hostel
13. Send 💯 KIDS for workshops in ISRO/ NASA
14. Meditate in Kailash pic.twitter.com/x4jVGp4UJS

— Sushant Singh Rajput (@itsSSR) September 14, 2019
15. Play Poker with a Champ
16. Write a Book
17. Visit CERN
18. Paint aurora borealis
19. Attend another NASA workshop
20. 6 pack abs in 6 months
21. Swim in Cenotes
22. Teach Coding to visually impaired
23. Spend a Week in a Jungle
24. Understand Vedic Astrology
25. Disneyland pic.twitter.com/SImtmgMAcm

— Sushant Singh Rajput (@itsSSR) September 14, 2019
26. Visit LIGO. 🌇
27. Raise a horse 🐎
28. Learn at least 10 Dance forms 🕺🏾🕺🏾
29. Work for Free Education 📚
30. Explore Andromeda with a Powerful Telescope 🔭
31. Learn KRIYA Yoga 🧘‍♂️
32. Visit Antarctica 🇦🇶 33. Help train Women in Self-defense 🥋
34. Shoot an Active Volcano 🌋 pic.twitter.com/iKSZsFv206

— Sushant Singh Rajput (@itsSSR) September 14, 2019
Learn how to Farm
36. Teach dance to kids
37. Be an Ambidextrous Archer
38. Finish reading the entire Resnick – Halliday physics book
39. Understand Polynesian astronomy
40. Learn Guitar Chords of my fav. 50 songs
41. Play Chess with a Champion
42. Own a Lamborghini pic.twitter.com/bnVoLcFaij

— Sushant Singh Rajput (@itsSSR) September 14, 2019
43 Visit St.Stephen's Cathedral in Vienna
44 Perform experiments of Cymatics
45 Help prepare students for Indian Defence Forces
46 Make a documentary on Swami Vivekananda
47 Learn to Surf
48 Work in AI & exponential
technologies
49 Learn Capoeira
50 Travel through Europe by train pic.twitter.com/PiSF7Gtayl

— Sushant Singh Rajput (@itsSSR) September 14, 2019
Sushant's love for Astrophysics and cosmology
Sushant was so obsessed with the Universe mysteries that he owned a telescope called Meade 14″ LX600 for his stargazing pleasure. He would often bring that telescope along while traveling for either work or pleasure.
[adinserter="4″]
The moon through #Meadelx600 telescope.
A telescope with a spectrometer could give you a feel of a time machine, you get to know what's happening on a star thousands of light years away in past-continuous tense while you still don't know what's gonna happen next. Fascinating 💫 pic.twitter.com/JoJirAkLzu

— Sushant Singh Rajput (@itsSSR) December 11, 2018
I learnt to dream about the stars and the moons by my mother. Tonight I've got some serious moon gazing to do. Probably would check out that piece of moon that I arguably now claim to own. Haha 🔭👀🌔💫✨☄️👽🙏🏻💫❤️#happygurupurnima pic.twitter.com/MIJBMxp5va

— Sushant Singh Rajput (@itsSSR) November 23, 2018
It is evident that Sushant was a highly ambitious individual. Not only was he a good actor but he was well versed with science, technology and the cosmos. Let us hope that we will all be remembering Sushant's Singh Rajput even after his demise. Fans can pay tribute to Sushant Singh Rajput by promoting his work on social media. May his soul rest in eternal peace.
[adinserter="5″]
What do you think of this story? Let us know in the comments section below!
Facebook Notice for EU! You need to login to view and post FB Comments!