Tim Cook Arrives In India For Apple's Physical Store Inauguration
sharoz
April 19, 2023
154

5 minutes read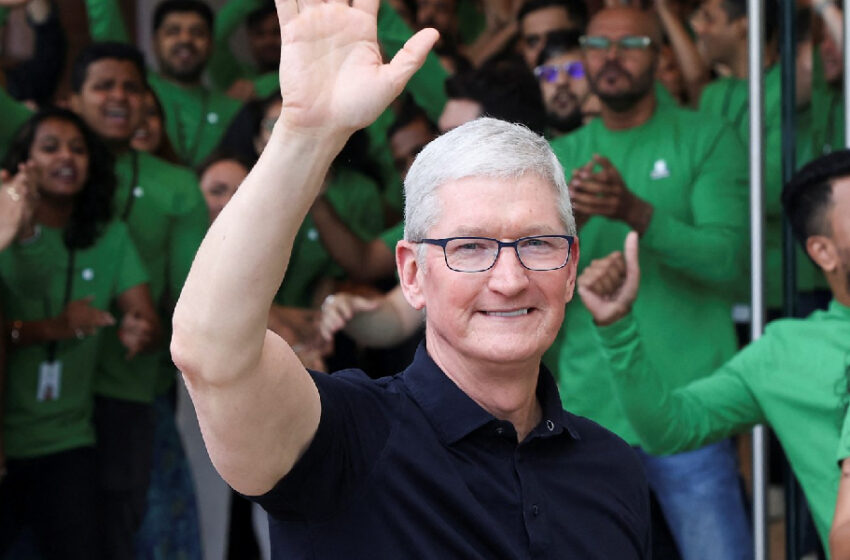 Tim Cook in India for the first-ever physical Apple retail store in the country, marking it as one of the biggest milestones. If you don't know, Apple is the world's second-largest smartphone market.
It was the inauguration ceremony, where Tim Cook can be seen welcoming customers as employees cheered and clapped at the company's new outlet in Mumbai.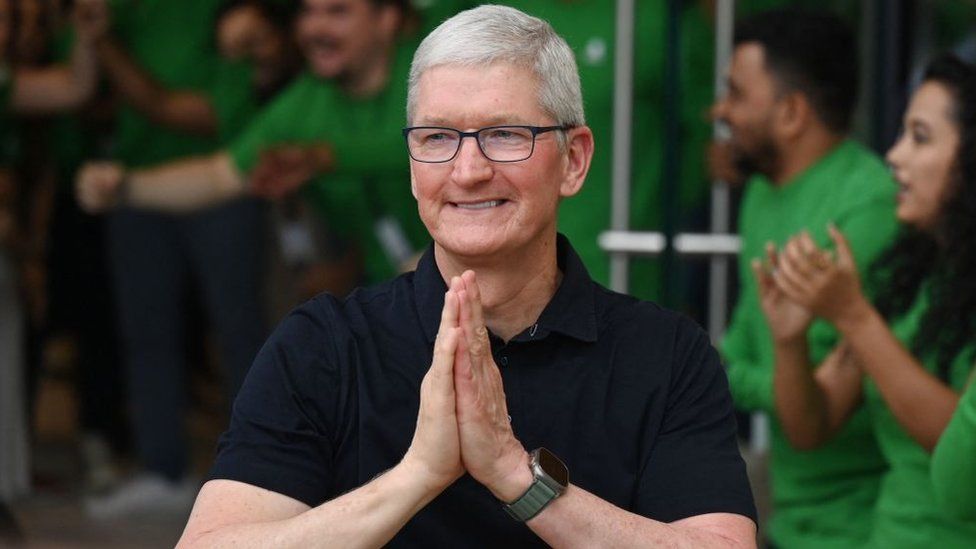 Videos of Tim Cook waving to customers and opening the store went viral. He was calm and compose with the customers, he was taking selfies and enjoying the pride moment.
Tim looked like enjoyed India as the host, because he joyously took the trip to food stalls, had Vada Pau with Madhuri Dixit, and even met the Indian billionaire Ambani family too.
Tim Cook In India For Apple's Physical Retail Store
In a statement Monday, Cook pointed to Apple's ongoing expansion in the country, saying its brick-and-mortar launch coincided with its 25th year of operating there.
"India has such a beautiful culture and an incredible energy," he said. "We're excited to build on our long-standing history — supporting our customers, investing in local communities, and working together to build a better future."
In another statement, Apple (AAPL) shared a peek at its new Mumbai store, located at a property owned by Reliance Industries, the conglomerate of Indian tycoon Mukesh Ambani.
Reports say that people from across India came to Mumbai to participate in the opening event, which also featured local music and folk dance performances.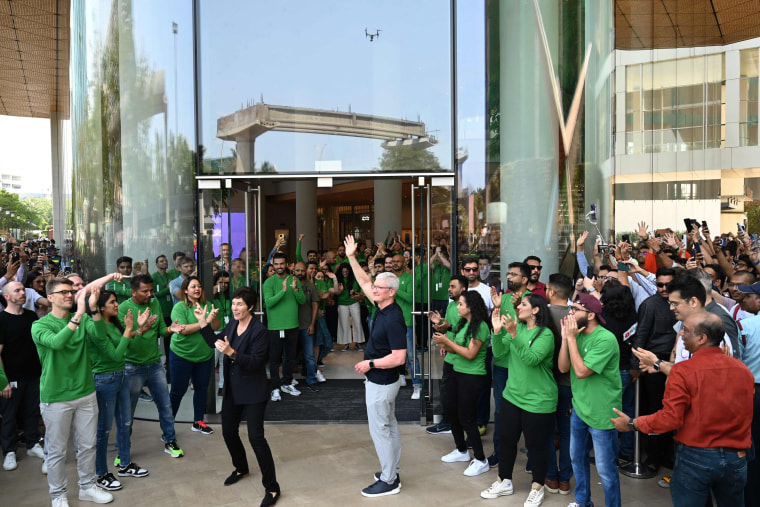 "When you launch an Apple store you're giving a premium experience to your premium consumers. It might not pull up sales but it pulls more people into the Apple ecosystem," technology analyst Navkendar Singh told the BBC.
This is Tim's first trip to India in seven years, he last visited back in 2016 at the time when Apple was trying to scale up operations.
This year, Apple launched its flagship iPhone 14 series along with the watch ultra.
What do you think of the story? Tell us in the comments section below.