Highlighting Moments Of Nita Mukesh Ambani Cultural Centre Event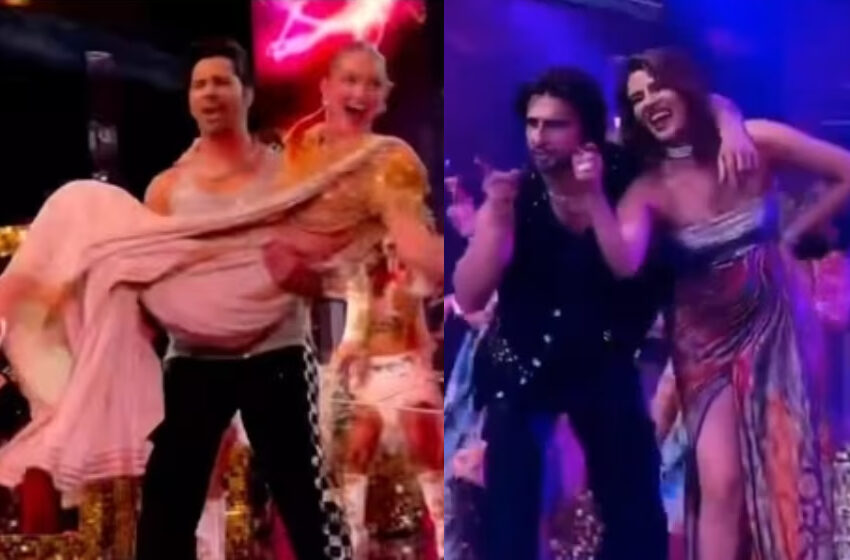 Two nights filled with domestic and international glamour at the Nita Mukesh Ambani Cultural Centre Event (NMACC).
The event was held on Saturday night, and attended by several Bollywood and Hollywood celebrities. Celebrities include Gigi Hadid, Tom Holland, Zendaya, Shah Rukh Khan, Priyanka Chopra, Deepika Padukone, Kareena Kapoor, and Saif Ali Khan.
Other elite profile celebrities included Penelope Cruz, Alia Bhatt, Sonam Kapoor, Salman Khan, and more.
Various multidisciplinary center, named after its founders — Indian billionaire Mukesh Ambani and his wife, Nita is located in Mumbai's bustling Bandra Kurla Complex, and was inaugurated on March 31.
The main aim of the center is to showcase Indian arts and culture nationally and internationally. As well as being the prime center for all the performers and visitors.
Nita Muskes Ambani Cultural Centre Inauguration Night
The event was held for two nights, with several outstanding performances and highlighting moments that captured the internet's attention.
Founder and chairperson of NMACC, Nita Ambani shared, "The beauty of art is in the universality of its appeal and the transformation it enables," she was quoted as saying by The National.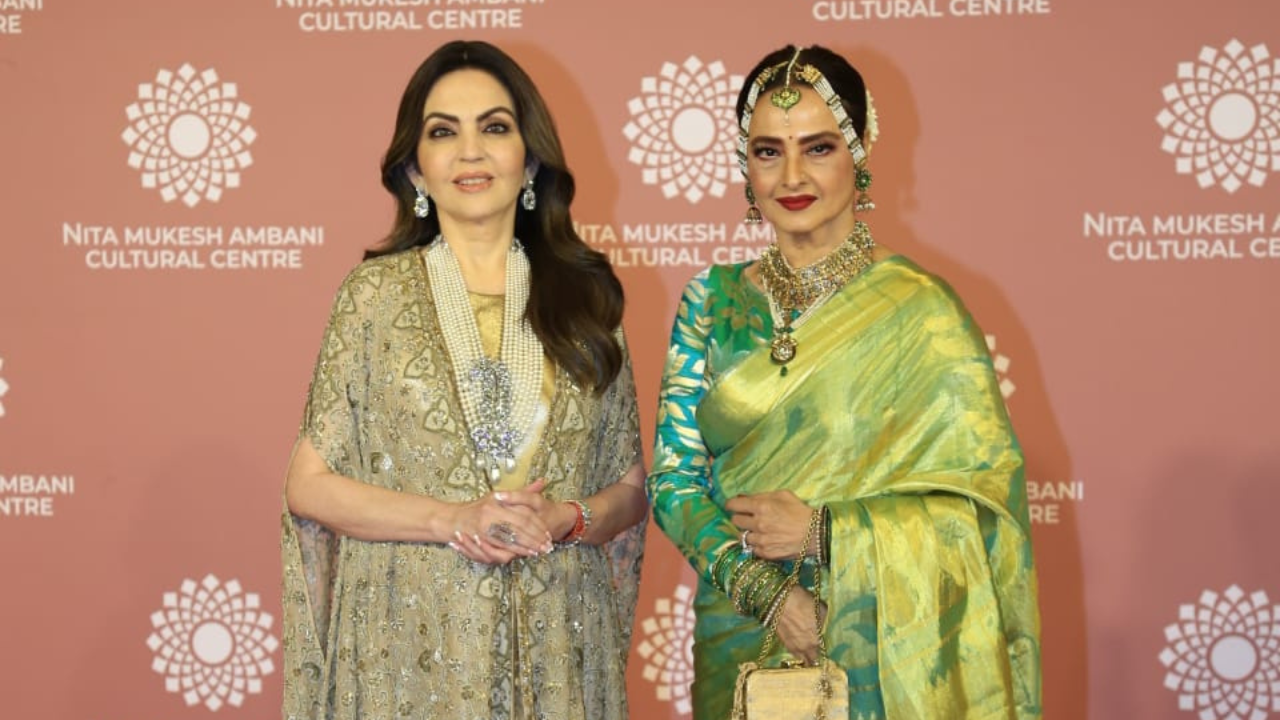 "It sensitizes communities, opens our minds to ideas, helps us embrace divergence, and transcends every boundary and label," she added. "The hope with the center is it continues to celebrate art in all forms for generations to come."
The event also exhibited Indian Designer's wardrobes like Abu Jani Sandeep Khosla, Anamika Khanna, Anita Dongre, Anuradha Vakil, Manish Arora, Manish Malhotra, Rahul Mishra, Ritu Kumar, Sabyasachi Mukherjee, and Tarun Tahiliani.
A few Bollywood celebrities performed along with international stars making a cameo. Performers featured Shah Rukh Khan, Varun Dhawan, Alia Bhatt, Shah Rukh Khan, Ranveer Singh, and Priyanka Chopra along with an appearance by Gigi Hadid.
Zendaya and other international celebrities were looking stunning in Indian cultural dress Saree.
Varun Dhawan's Response to Picking Up Gigi Hadid
Varun Dhawan during his performance went off the stage and picked up Gigi Hadid in his arms on the stage. Although everyone loves these crossover, Indian netizens found embarrassed by Varun's act.
He even spun and kissed her on the cheek before setting her down. Dhawan has now responded and said it was all scripted.
He addressed the backlash on Twitter and wrote, "I guess today you woke up and decided to be woke. Let me burst your bubble and tell you it was planned for her to be onstage so find a new Twitter cause to vent about rather than going out and doing something about things. Good morning."
Recently Mukesh's daughter Anant Ambani got engaged and filled with Bollywood stars.
What do you think of the story? Tell us in the comments section below.