Kajol Posts A DDLJ Meme Highlighting The Importance Of Hand Sanitizing!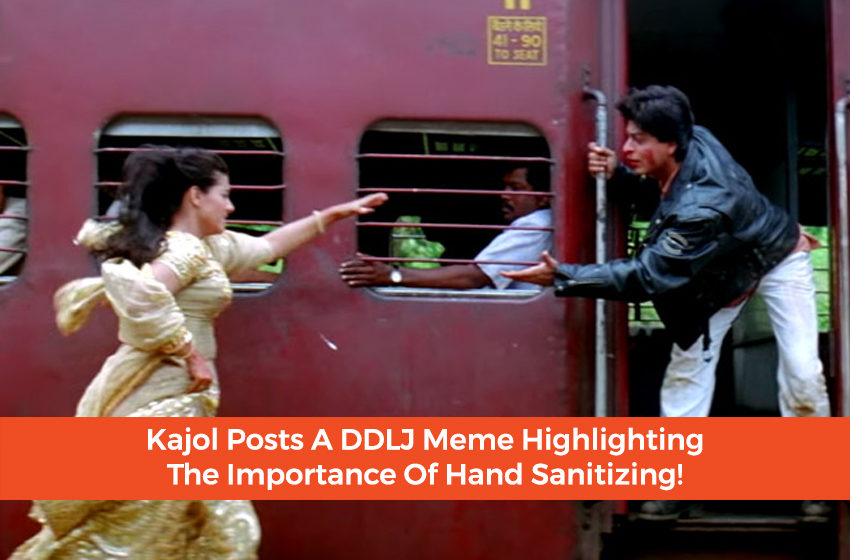 With the ongoing Coronavirus pandemic, Bollywood actress, Kajol shares a DDLJ meme where she is offering hand sanitizer to Shahrukh. Social media user Pulkit Kochar created the meme. Later, Kajol shared it as her status on Instagram, as an attempt to promote the importance of sanitizing.
[adinserter block = "3"]
Even Simran Knows The Importance Of Sanitizing!
The meme enumerates the iconic scene marking towards the ends of the movie, Dilwale Dulhaniya Le Jayenge(DDLJ). Ti's where Kajol is running to grab Shah Rukh Khan's hand, prior to reuniting together under the banner of love. However, the rendering with the original scene shows that instead of trying to reach Raj's hand, Simran running helplessly to offer him some hand sanitizer.
Following the iconic moment from the movie, the post reads: "Even Simran knows the importance of sanitizing!". And with that, Kajol has also mentioned Shah Rukh Khan in her status.
Here is a picture of her hilarious meme!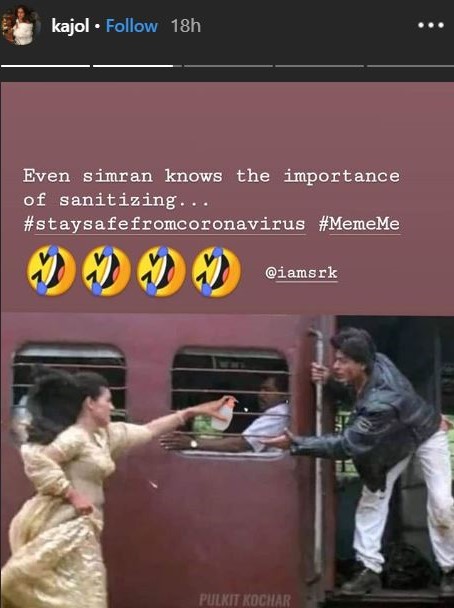 Clearly, the agenda behind her status is to promote hygiene in current times of turmoil. As the novel Coronavirus continues to drag the global population into catastrophic mayhem. Kajol does a pretty fair job in highlighting how people can prevent themselves from infection by taking the utmost care, of their hygiene.
Nevertheless, the Department of Health Ministry also happens to create awareness by educating people on how to follow basic hygiene. That elaborates taking care of hand-washing, covering one's mouth while coughing or sneezing.
According to the most recent news reports, the novel Coronavirus has infected around 75 people in India. Including a death case of a 76-year-old man in Karnataka. Speaking of worldwide statistics, the virus has infected around 134000 people, claiming 4900 lives. Previously, Kerala declared the virus's outbreak as a state calamity.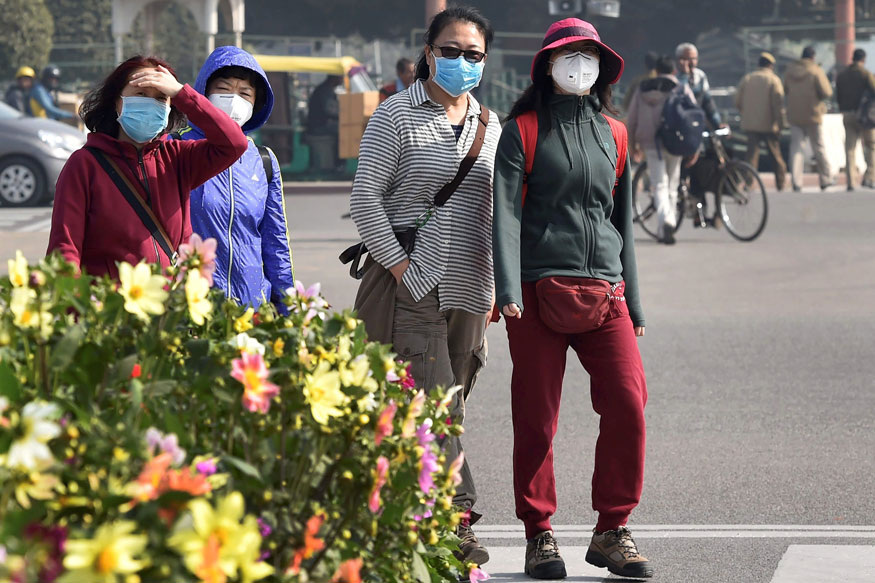 Influence Of Other Bollywood Stars On The Situation!
Meanwhile other than Kajol, there are other Bollywood stars that happen to deliver the same message regarding precautionary measures against the novel Coronavirus. For starters, Amitabh Bachchan shared a video of himself reciting a poem, in which he addresses to the havoc caused by the virus. Moreover, he also discusses the use of Kalonji powder and Amla Juice, as a protection against the infection.
[adinserter block = "10"]
Similarly, Actor Kartik Aryan and Parineeti Chopra also share posts, where both of them are seen wearing a surgical mask, hence promoting the importance of it.
What are your comments on the topic? Be sure to share your insight in the comment section below!
Facebook Notice for EU! You need to login to view and post FB Comments!