Parineeti Chopra Eulogizes Amitabh Bachchan On His Poem About The Coronavirus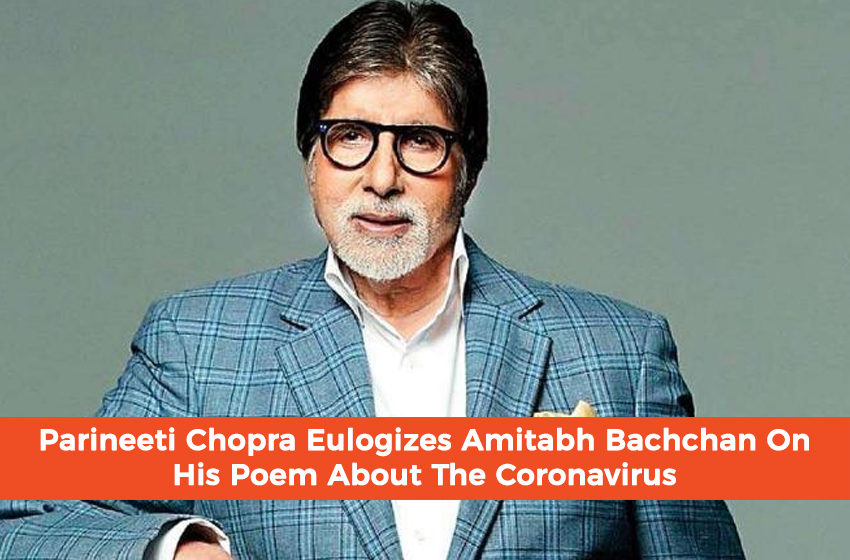 As the novel Coronavirus sustains its catastrophic mayhem, the world plummets into the dark abyss of fear. This Thursday, Bollywood legend, Amitabh Bachchan recites his poem addressing the Coronavirus, in response to which Parineeti shows her appreciation in her tweet.
Amitabh Bachchan Recites His Poem On The Coronavirus!
Amitabh Bachchan posted a tweet comprising of a 1:35 minute video enlightening his insight on the novel Coronavirus and recent updates. The video shows Big B, uttering the poem in, Awadhi dialect.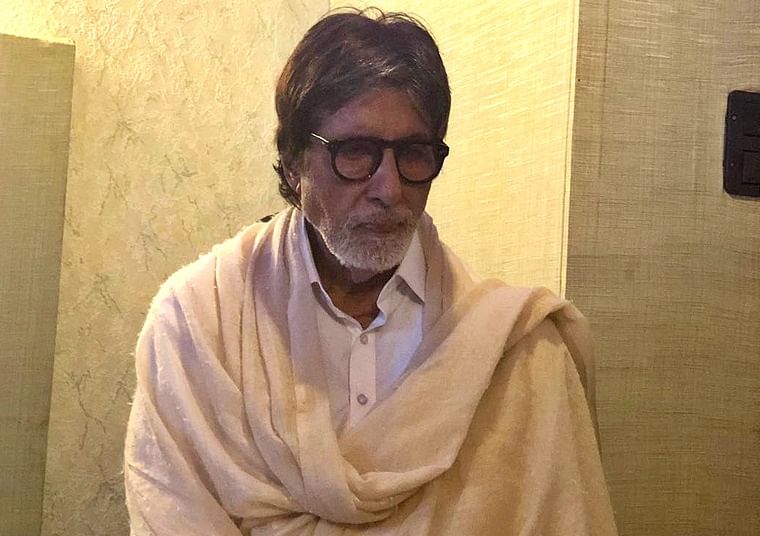 The introductory part of the video encompasses Amitabh introducing himself to his fans. The video goes on to him discussing that the virus has greatly influenced most parts of India. Nearly, every citizen lives with cosmic panic and fear in their hearts. Moreover, he adds that the virus has already done quite a lot of damage. Consequently, people are worried about their health and are preferring to stay at home by avoiding public places.
Furthermore, he suggests citizens from all over to take notice of precautionary measures and suggests the whole situation as a challenge for them. Apart from staying put inside homes, he also addresses certain myths. Myths like the use of Kalonji powder and Amla juice are being passed from one person to another.
Read Also: Amitabh Bachchan Writes An Emotional Note After Visiting His Doctor!
Here is the Tweet, in which he is reciting his poem!
T 3468 – Concerned about the COVID 19 .. just doodled some lines .. in verse .. please stay safe .. 🙏 pic.twitter.com/80idolmkRZ

— Amitabh Bachchan (@SrBachchan) March 12, 2020
As of now, the novel Coronavirus has infected around 75 people in India, including a death case of a 76-year-old man in Karnataka. Previously, Kerala declared the virus's outbreak as a state calamity.
Parineeti's Influence On Amitabh's Poem!
Following Amitabh Bachchan's tweet on the Coronavirus, Bollywood actress, Parineeti Chopra shed light on the poem, claiming it to be the best.
Here is her Tweet praising Amitabh's poem!
The best! https://t.co/wOyoxH8EKE

— Parineeti Chopra (@ParineetiChopra) March 13, 2020
 Previously, Parineeti bashed out certain people on social media for making overhyping memes about the Coronavirus. Whether it be any country or city on the globe, people from all around are really scared of being infected. However, the COVID-19 is also taken as a subject for making meme material on social media platforms.
Suggesting everyone to stay safe and alert, Parineeti said "GUYS STOP BEING OVERCONFIDENT AND READ THIS! Stop calling it a hype on social media, or that it only affects the elderly."
Moreover, the actress added that we certainly should not consider the death rate of flu more than that of the COVID-19. It can kill more people in a short span of time. Claiming that we all are not smart than the virus, she regards it as extremely contagious and unstoppable.
What are your comments on this topic? Share your insight in the comment section below!