India Bans TikTok and 58 Other Chinese Applications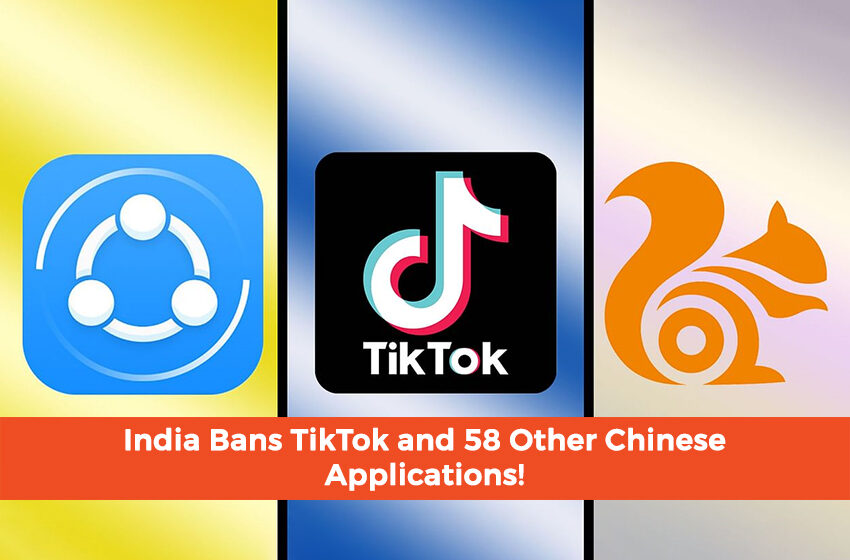 On Monday, India banned TikTok and 58 other Chinese apps after a border clash between troops in both countries left nearly 20 Indian soldiers dead this month. These applications range from gaming to music streaming and social media. The Tik Tok ban in India has caused a stir across the world.
India's Ministry of Information Technology stated: "Banning these applications is prejudicial for integrity and sovereignty of India. It is also pivotal for maintaining the security of the state and public order in the country."
The ban on these applications came after eruption of anti-China sentiments in India. It all started after a deadly clash between Indian and Chinese soldiers in June occurred. The fight was for a disputed border between the two countries high in the Himalayas. This led to a further escalation in tensions between the two countries.
The fallout between the two countries resulted in calling out for a boycott of Chinese products. This resulted in the ban of Chinese apps in India.
National security the main reason for the ban of Chinese apps
India's technology ministry stated that it received multiple complaints regarding the misuse of Chinese mobile applications. These applications were surreptitiously transmitting user data without their permission to servers which have locations outside India. The government of India also went on to call the situation a matter of deep and immediate concern which requires emergency measures.
TikTok's popularity is unprecedented in India. It has amassed a total of 120 million users across India. In an official statement, the company has said that it will comply with the Tik Tok ban in India. The company has also denied sharing any user data with the Chinese government.
Nikhil Gandhi, Head of TikTok India, said in a statement on Tuesday: "TikTok continues to comply with all data privacy and security requirements under Indian law and has not shared any information of our users in India with any foreign government, including the Chinese government."  Nikhil further added: "We place the highest importance on user privacy and integrity."
— TikTok India (@TikTok_IN) June 30, 2020
List of Chinese mobile applications banned by India
Apart from TikTok, some of the banned Chinese mobile apps by India include those made by some of China's most influential tech companies. This includes Tencent's messaging app WeChat, a Twitter-like platform of Baidu known as Weibo, and a video calling application by Xiaomi's known as Mi Video Call. Given below is a comprehensive Chinese app ban in India list. This list includes a total of 59 apps banned by the Indian government: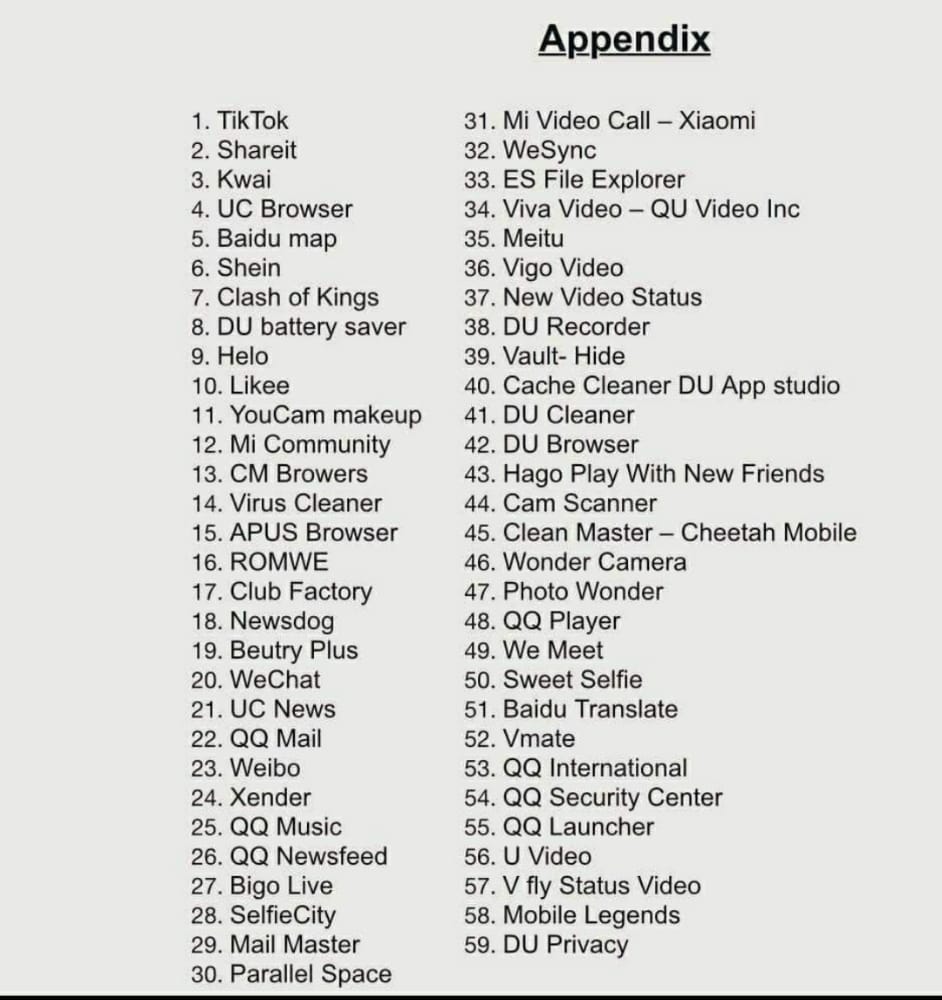 It is uncertain whether enforcement of the ban is for existing users. Many of the users have already downloaded the aforementioned applications on their mobile phones. However, it will certainly block potential new users as Google and Apple would now be required to remove these applications from Android and iOS stores.
A live online launch of the products by Chinese smartphone maker Oppo also came to a halt. Oppo was about to launch its ultra-premium flagship phones. However, the Chinese app ban in India has resulted in amendments to Oppo's marketing plans.
What do you think of this story? Let us know in the comments section below