Five Foreign Language Web Series That Are Becoming Popular Globally!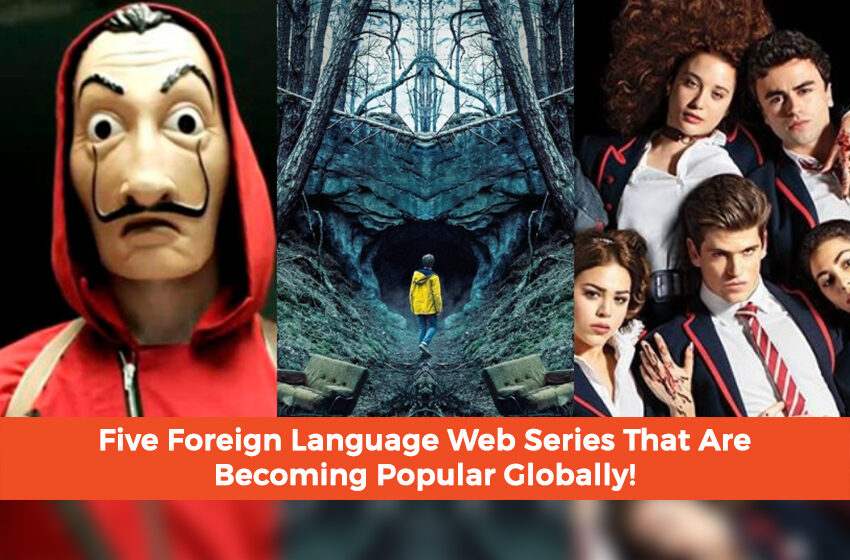 The fact can't be denied that quite a few of us didn't have access to foreign web series, movies, and documentaries of other countries before the arrival of OTT. With the launch of streaming services such as Netflix, Disney Plus Hotstar, and Amazon Prime Video, things have changed pretty quickly. As viewers, we can claim to have direct access to some of the latest shows that have been produced by almost any country. Moreover, these series have become highly popular during the ongoing COVID-19 pandemic. There are several web series from different parts of the world such as Germany, Spain, and Belgium that are gaining the attention of audiences around the world.
Foreign web series to watch
In this article, we will provide you details of five foreign language web series to watch that are becoming popular globally.
Money Heist
A Spanish heist crime drama television series created by Álex Pina, Money heist is regarded as one of the most popular web series on Netflix. The series traces two long-prepared heists that were led by Professor (Álvaro Morte), one on the Royal Mint of Spain, and one on the Bank of Spain. Its narrative flashbacks, techniques, and jump cuts add texture to the show. The performances by the cast also help its case to a significant extent.  All four seasons of Money Heist are now available on Netflix.
Dark
The popularity of this Netflix produced German science-fiction show is unparalleled. Social media is filled with different theories and opinions about Dark, the foreign web series. It is a multi-layered series that demands all your attention. Set in a German town, Dark is primarily a family saga with a supernatural twist. The disappearance of two young children exposes the relationships among four families. The series spans generations as well as interweaving time travel. All three seasons of Dark web series are currently streaming on Netflix. This is indeed one of the best web series to watch in India and other parts of the world.
Into the night
Into the night is a web series from Belgium that is now becoming highly popular among fans. This Belgian Netflix series illustrates how a NATO solider hijacks a plane. The hijacker than informs the passengers that they have to flee immediately because any exposure to sunlight would kill them. The directors of this series have given some hard to follow hypotheses to support their argument. However, it is difficult to ignore that the series is entertaining.
Elite
This Spanish series looks more like an upgrade on the American series Gossip Girl. Just like Gossip Girl, Elite also explores high school themes. However, the main focus is on sexual themes and class conflict. The series also has a  thriller element to it. This makes Elite Netflix highly enjoyable. All the three seasons of Elite are available to stream on Netflix. The makers also plan to renew the web series on Netflix for a fourth and fifth season.
Fauda
Created by Lior Raz and Avi Issacharoff, Fauda is an Israeli television series that draws on their experiences within the Israel Defense Forces. Most of Fauda is stylised, over-the-top and hyper-masculine. But, this has not stopped the viewers from binge-watching this series. This is one of the best web series to watch for fans of thriller genre. You can watch all the episodes of Fauda series on Netflix.