Viewers Call Big Boss 13 'Biased' As Twitter Speaks In Asim's Favor!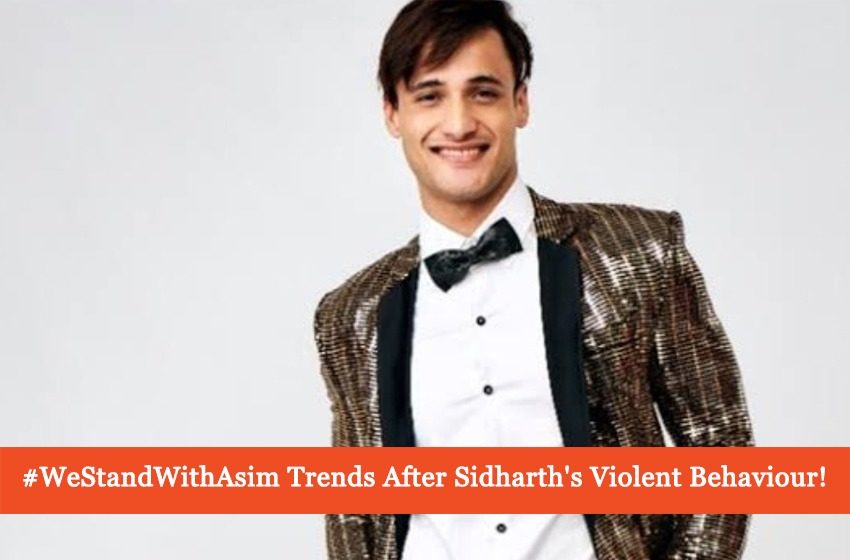 Bigg Boss is one of the most followed reality TV shows in the region. As the Indian reality TV show enters its 13th season. It has literally given us plenty of moments that offer the best of entertainment. The concept of the show is very simple. A group of celebrities is put together inside a house over a period of time.
Is Big Boss 13 biased? Twitter speaks in Asim Riaz's favor!
Things get interesting when they are given tasks and via a voting procedure, the last member remaining in the house wins the prize money. Over the course of this decade or a little longer than that Bigg Boss has become somewhat of an event. However, Big Boss season 13 is being called biased after Twitteratis started supporting Asim Riaz after Sidharth Shukla's bad treatment.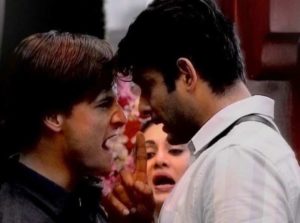 The USP of this show is the relationships between the celebrities who reside in the house. Some grow fond of each other giving us plentiful moments of love and friendships. However, the most entertaining part begins when these celebs do not get along with each other. The fights literally are the main essence of the show. Recently, as the show is right is in the middle of its 13th season, it gave us another memorable moment. We are talking about the scuffle between Sidharth Shukla and Asim Riaz.
#WeStandWithAsim trends on twitter!
This season of Bigg Boss surely can be considered as the best one yet. Each episode has its own fair share of twists and turns, ups and downs. And my word, the level of entertainment just keeps on rising. So as it happens that Bigg Boss really has the capability to surprise us at every turn. The concept of a mini finale literally takes the cake here, but to add on that Bigg Boss allowed another six wild card entries.
Seriously, they are blind!
BHUKLA fans are blind enough to still support n defend this MONSTER.

Defending by saying Asim did provocation n all, but clearly they were in a task n no1 provoked him, he intentionally pushed Asim like a JUNGLI BHALU!!!

RT? max to #EvictSidharthShukla #WeStandWithAsim pic.twitter.com/K4TYZtJ2Ja

— MahiShah❤ (@AMahishah) December 5, 2019
Is Big Boss being biased?
What Do You Think? ?#BB13 #AsimRiaz #SidShukla pic.twitter.com/ToHOCmN7Kd

— RVCJ Media (@RVCJ_FB) December 4, 2019
Such a good-hearted individual!
The level of patience Asim has is commendable. Even after being physically assaulted a couple of times and having bruises on him, he's being mature and not givin it back to Shulka in the same way. #LoneWarriorAsim #WeStandWithAsim

— scars // Asim ? (@Amonofhell) December 5, 2019
Here's why Asim's winning chances are much higher this year!
3- Never disrespected women in the show like Shukla paras did many times.
4- Slay tasks like a BOSS
5- Take stand for his friends & himself
6- Ignored & demotivated by makers but still shining & made humongous loyal fans.
Asim is a WINNER for me. Enuf said#WeStandWithAsim

— Sumit kadel (@SumitkadeI) December 5, 2019
#AsimSquad and their love for the contestant!
Sometimes I wonder.. If Shukla & his fans are so confident that Shukla will win, makers are in his favor, BB is biased this year.
.
.
.
Then ghar me Shukla ko #AsimRiaz & bahar uske fans ko #AsimSquad se itni kyu FATTI hai?? ??#EvictSidharthShukla#WeStandWithAsim#EvictBhalu

— Titlee (@Titlee33354154) December 5, 2019
Read Also: Deepika Padukone 'Rumored' To Appear In Another Hollywood Film!
Precisely, such stories get viral on social media after every Big Boss season gets on-air. Hosted by the king of box office Salman Khan, Bigg Boss has captivated the audience for its high levels of intense entertainment. Always. However, the viewers are expecting Big Boss to take strict action against Sidharth Shukla on his inappropriate behavior with Asim Riaz.
What do you think of Big Boss 13? Tell us in the comments section below!