Uttar Pradesh Police Will Now Escort Women Traveling Alone At Night!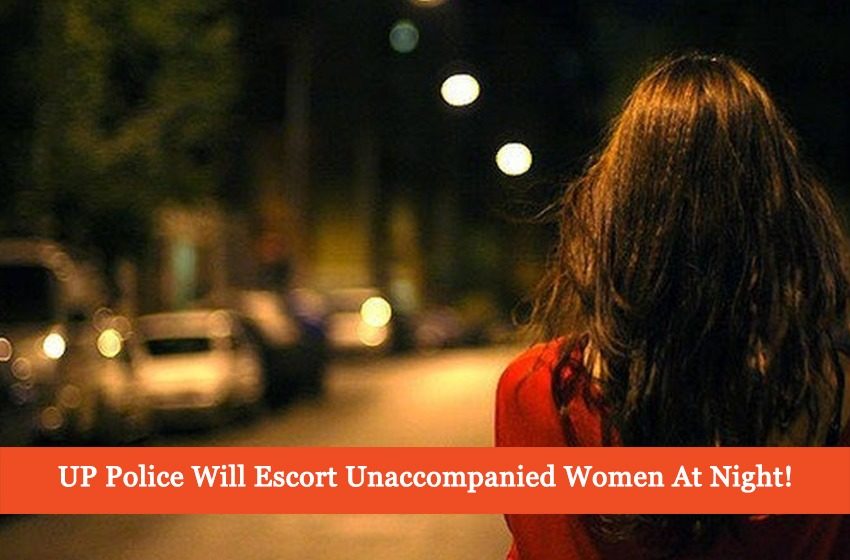 Normally, anywhere in the world, the police force is a sign of security and safe circumstances for the country's citizens. However, it is quite rare to see the safeguards taking a further leap in providing access to the evil free zone. Well, recently, the police of Indian state Uttar Pradesh (UP) is now willing to provide a protocol to any unaccompanied women traveling late at night.
Uttar Pradesh (UP) police to escort unaccompanied women traveling alone at night!
Without any doubt, this is an appreciable decision as it might even help in discouraging criminal activities in the dark. Unfortunately, the increasing harassment and rape cases and the worsening security conditions of India explains it all. Reflecting upon the conditions, this week, the Uttar Pradesh (UP) police have now decided to escort women traveling alone at late hours of the night.

Read Also: Big-Hearted Kanpur Husband Helps Wife Get Married To Her Old Lover
Certainly, in recent times, it has been a series of 'crime against women' in India's Uttar Pradesh state, reports suggest. According to Indian media reports, a response team of city police officials has been created in order to keep notice. Called the Police Response Vehicles (PRV), the aligned teams will be responsible for escorting alone woman travelers to their destination.
Call the response team on its helpline number!
Along with the announcement, the UP police have revealed the helpline number for the ladies to approach. Eventually, it depends on the woman whether she is interested in getting accompanied by the cops or not. To call a PRV escorting ally, the city women can call on help dial 112 from 10 pm to 6 am in order to get home safe and sound.

Well, the PRV order was released by the Director-General of Police (DGP) Om Prakash Singh to protect women from unfortunate circumstances. Regarding the implementation, Singh stated, "The service has been started to provide better security to women at night. Any unaccompanied woman in distress, or otherwise, can use this service to reach her destination safely".
Making women feel safe, again!
Talking about the protection team, the DGP revealed the number of officials that will be assigned, accordingly. As per Indian media reports, the PRV team will consist of two female police officials for each woman's call. Moreover, the police chiefs of every district have been directed to make arrangements regarding the latest implementation.

Read Also: A Group Of Students Beat Up Their Female Teacher In A School In India!
However, the picked police officials for the task will be provided necessary training prior to their assigning. Further, DGP Singh said that the PRV teams will have 10 percent of women police officials in every district. This is indeed a decision to be praised by the UP police in order to make women who have late working hours feel safe in their city.
What do you think of UP Police's decision? Let us know in the comments section below!