Shehnaz Gill Reunites with Sidharth Shukla in her new show 'Mujhse Shaadi Karoge'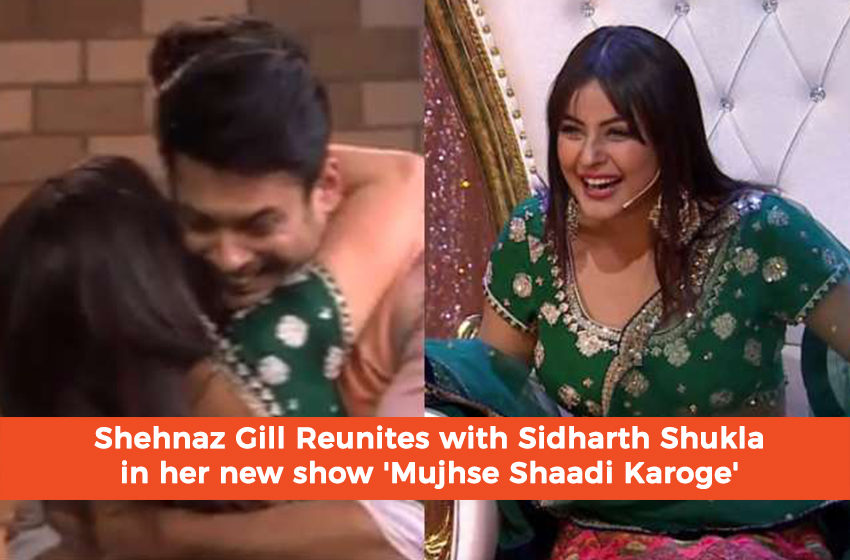 Popular Bigg Boss 13 contestants Shehnaz Gill and Sidharth Shukla have once again reunited in the new show Mujhse Shaadi Karoge. The alleged couple was famous for their chemistry during the controversial reality TV show 'Bigg Boss 13'.
Shehnaz and Sidharth were one of the most popular contestants of 'Bigg Boss 13'. The show had its finale on Saturday where Sidharth won the trophy on popular demand.

After the finale of Bigg Boss 13, Mujhse Shaadi Karoge, a show featuring finalists Shehnaaz Gill and Paras Chhabra go on air from Monday. During the course of the show, Shehnaaz and Paras will pick their prospective partners for themselves. The show is already creating a lot of buzz among the fans.
Sidharth made Shehnaz emotional
Sidharth has recently visited Shehnaz in her show which also made her emotional. The two shared unforgettable bond during the show and was also been called SidNaz by their fans.
The show went on-air last night (February 17) where Shehnaz can be seen blindfolded and touching a few guys and one of them happens to be Sidharth. Shehnaz touches him and says, 'He is giving Sidharth Shukla feelings.' Host Maniesh Paul jokingly tells her that she sees Sidharth everywhere. After removing the blindfold, Shehnaz looks surprised and breaks down in tears after seeing Sidharth in front of her.
Sidharth hugs her and tells, "She is my friend and I will always be there for her. It is such a great moment for her and I won't be here, it can't happen."
View this post on Instagram
'Mujhse Shaadi Karoge' will lock Shehnaz and Paras once again in a house, this time for 13 weeks and with 12 suitors.
Shehnaz and Paras as bride and groom will choose their suitors from a pool of 6 each and helping them in screening the top 6 matches would be their close friends Sidharth Shukla and Rashmi Desai.
Shehnaaz's father, however, wasn't pleased with the upcoming show and had expressed his displeasure. Speaking to the Indian media recently, he said, "I don't want to make my daughter Rakhi Sawant from Katrina Kaif. Will not let my daughter get married".
He also said that if the channel does not comply with his request to call off the show, he will take matters up with the Shiv Sena.