Siddharth Shukla To Lift The Bigg Boss Trophy According To Unofficial Polls!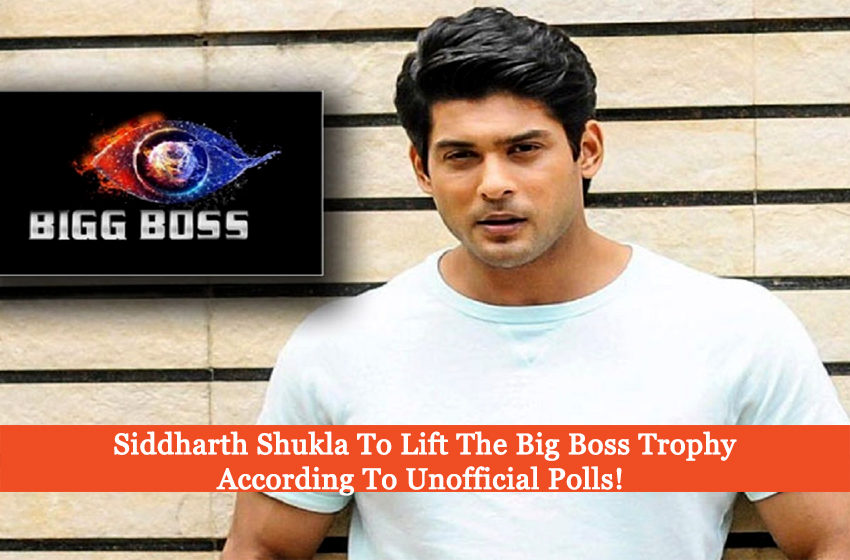 Season 13 of Bigg Boss is about to end, with the exit polls coming out. Seems like Siddharth Shukla might be taking the trophy home being the winner of Bigg Boss season 13 after all.
With the polls conducted, the results indicate that there will be a close call between Siddarth Shukla and Asim Riaz for the trophy.

The Audience's Poll
The pressure level of the contestants has increased drastically, as the Bigg Boss finale is merely a few days afar. Moreover, an audience poll was conducted, which pretty much summed up the fact that who is gonna take the trophy home. The unofficial poll indicated that the competition is merely between two contestants. According to the activity conducted, Siddharth Shukla is leading with 45.1%. Along with Rashami Desai at 3.6%, Asim Riaz at 37.2% votes and Shehnaaz Gill having 14.2%.
However, we all know that this can be a close call in deciding who could be the winner. Based on the performances put by the leading contestants, both Siddharth and Asim are stout competitors. However, the trophy is all based on having the largest votes, in the end. This indicates that any of these two competitors could be lifting the trophy.
Could It Be Siddharth Taking The Bigg Boss Trophy After All?
However, Bigg Boss contestant, Siddharth Shukla could be the winner, as he has been winning people's hearts since, day one. Garnering, a huge fan base has never been a problem for Siddharth, due to his logical way to perceive and execute things. Despite the fact that he had been dealing with temper and anger issues. He has raised the bar that high, that it has become nearly impossible for any other competitor to come parallel to.
Since day one, the people's favorite had been saved from all sorts of eliminations. Moreover, previous Bigg Boss contestants like Varun Dhawan and others have also shown their love for Siddharth.
Besides that, Siddharth has also proven to have the best comic timing, and not to forget his eye-liners, which have entertained nearly, everyone.
Nonetheless, when the competitor was diagnosed with hospitalized due to typhoid. He showed his never giving up attitude by executing all tasks and entertaining to his fullest. Apart from that, Siddharth has always strengthened the friendship bond from his side. Whether it be his friendship with Asim Riaz or newly befriended Paras Chhabra, he had always been standing alongside his friends. However, at one time he had
treated Asim badly
, because of which some viewers bashed him on twitter.
Talking about game performances, Siddharth has always been at the top of his game, by winning maximum tasks. Moreover, he is also seen as motivating and supporting others to deliver their best. Siddharth surely knows how to show the best of himself and salvage the best from situations.
What do you think is worthy of the Bigg Boss trophy? Share your insight in the comment section.