Radhika Apte Claims She Was Offered 'Adult' Comedies After Her Film Badlapur!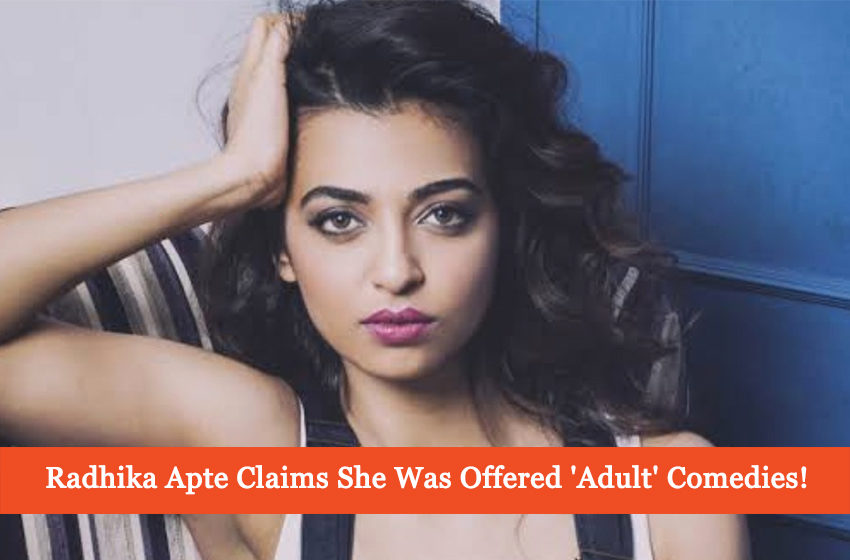 Who doesn't know the latest crush of Bollywood? Radhika Apte? If you don't, you must've been living under a rock! Radhika Apte made her debut in the year 2005. The Tamil-Nadu born actress first began her career as a theatre actress.
However, ever since she appeared in Sacred Games, Andhadhun, Sacred Games, Pad Man, Chithiram Pesuthadi 2 and others, Radhika became the queen of many hearts and achieved global fame! But what actually helped her achieve all the global fame were Netflix's Sacred Games and Lust Stories!
Recently, Radhika Apte was invited to an event named 'We The Women' where she opened up about the reality and mindset of some people in the industry. However, what she revealed was truly shocking and disturbing! Here's what she said:
Radhika Apte Claims She Was Offered 'Adult' Comedies!
Radhika stated that she started getting offers for adult comedies after she stripped in a scene for Badlapur. She added that after this film, people started assuming that her role, in the movie, was of a seductress. Moreover, she also mentioned that she avoids doing projects is she does not agree with the perspective of the filmmaker.
Here's what she had to say:
"Because they say 'oh they are about women, we are talking about equality.' I don't think they are, on many occasions. I don't find myself in agreement with a lot of people, that doesn't make it right, wrong, good or bad."
Read Also: Alia Bhatt Breaks Down In Tears Over Her Sister's Battle With Depression!
We absolutely respect and Radhika for her views on taking up a certain role for a project. However, not everyone pays heed to what the role is actually asking for.
Speaking of her getting offers after Badlapur, here's what she said:
 "You'd be surprised, I was offered one when I did 'Badlapur' where I stripped because this man wants to rape and kill me but because of that, I started getting sex comedies."
That is utterly sad.
Radhika's experiences and learnings
Talking about her experience and learnings, one of the lessons that Radhika has learned in her journey in the film industry is that, in order to say no, one needs to reach a position in power.
Radhika Apte concluded her story saying,
"I have learnt in my life that saying no and standing up for myself constantly has gotten me nowhere. I have learnt to have different rules – say no to certain things, suck it up a little bit and then reach a place and say no and make a bigger impact. I am trying to do that. When I was a nobody and I came here, I couldn't do anything. Today, I am working for a very big production company, and I put my foot down, saying till you pay me as much as the (other) actors are getting paid I am not doing it. And I got that money."
 Well, we really appreciate her thoughts and the level of respect for her has gone to another level. What are your thoughts about Radhika's thoughts? Let us know in the comments below!