Is Parineeti Chopra And Raghav Chadha Dating?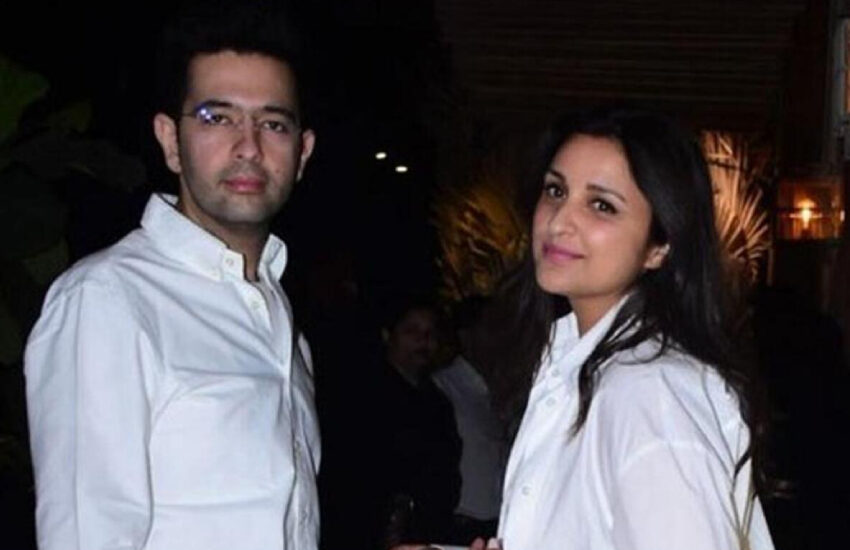 Parineeti Chopra is potentially ready to tie the knot with an Indian Politician the youngest member of the Rajya Sabha (upper house of the Parliament of India), Raghav Chadha.
After several rumors spread all over the internet when they were spotted together, but looks like the rumors turned out to be reality.
It was the hot restricted gossip in the B-Town, but when Chadha's colleague, Rajya Sabha member Sanjeev Arora, congratulated the duo on "their union" things got spicy with wedding bells.
Twitter was flooded with congratulatory tweets by the members of Chadha and everyone couldn't believe it was true or not.
Parineeti Chopra Dating Raghav Chadha
On Tuesday, the politician took to Twitter and shared a two-shot of them captioned,
"I extend my heartfelt congratulations to Raghav Chadha and Parineeti Chopra. May their union be blessed with an abundance of love, joy, and companionship. My best wishes!!!"
When it all started? A few weeks back, Parineeti Chopra and Chadha entered a restaurant and that video went viral.
This sparked the whole dating speculation, even when Parineeti was caught at the Mumbai Airport by the media to comment on this particular matter.
She blushed and smiled in response, keeping mum.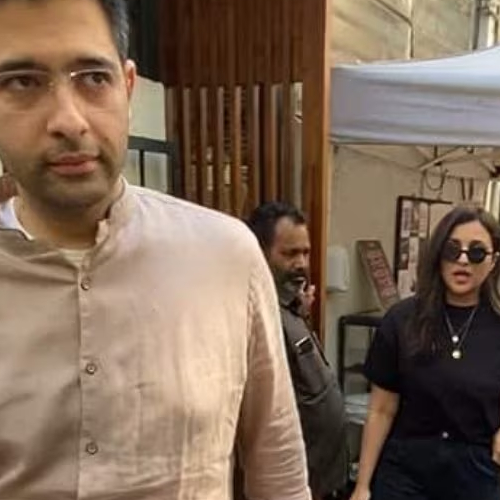 The politician was also asked about his rumored girlfriend outside the Parliament to which he replied, "Aap mujhse raajneeti ke sawaal kariye, Parineeti ke na kariye [Please ask me questions about politics, not Parineeti]," as per NDTV.
Surprisingly, a close friend of theirs has confirmed that the so-called rumored couple is dating.
"However, the roka is definitely happening but the families are trying to figure out a date soon. They are looking for a date that could be in this month or early next month."
READ MORE: 'I Had Beef With People', Priyanka Chopra Revealed Why She Left Bollywood
What do you think of the story? Tell us in the comments section below.