Wanting To Slap Shahrukh Khan To Criticizing Abhishek's Film: Jaya Bachchan and Her Bold Statements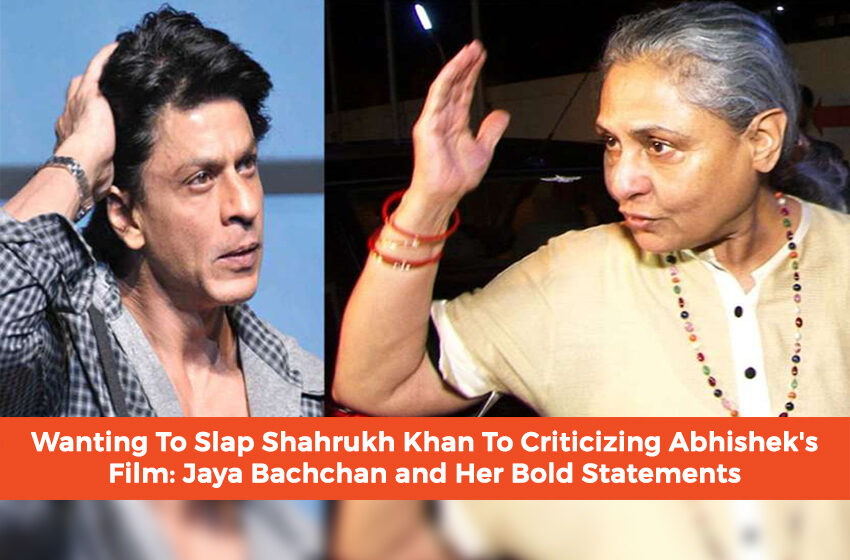 Jaya Bachchan is in the news for the past few weeks for her bold statements. The veteran actress has made rounds in the media for her statement wherein she had said that people are defaming the same industry which have made their careers. She used the popular Hindi proverb – 'jis thali mein khate hain usmein chhed karte hain'. Jaya said this in response to Ravi Kishan's remark that drug addiction exists in the film industry.
This is, however, not the first time Jaya has grabbed headlines for her bold statements. From wanting to slap Shah Rukh Khan for his comments on her daughter-in-law Aishwarya Rai Bachchan to reacting to her husband Amitabh Bachchan's closeness to Rekha, Jaya has been in the news for various reasons. In this article, we will look at three times Jaya Bachchan grabbed headlines with her bold statements.
When Jaya provided an honest opinion on Abhishek's film
Jaya also gave an honest opinion of Farah Khan's multi-starrer 'Happy New Year'. The film received mixed reactions from the audience and the critics alike. Happy New Year also starred Jaya's son Abhishek Bachchan in a key role. Apart from Abhishek, the film also starred Shah Rukh Khan, Deepika Padukone, Boman Irani and others in lead roles. When Jaya was asked if she liked the film, she criticized it and called it an absolute nonsense.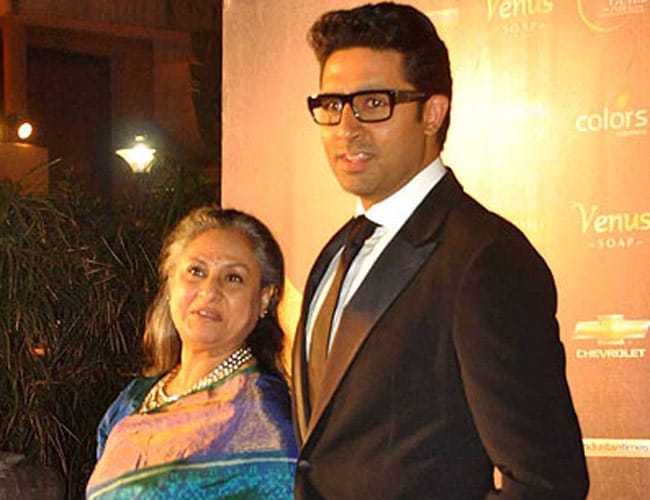 Jaya got angry on Amitabh and Rekha relationship rumors
The controversy linked to Rekha and Amitabh Bachchan did made rounds. Jaya was once asked regarding this controversy by Simi Garewal on the show Rendezvous with Simi Garewal. Reacting to those reports and rumors, Jaya said that it was very cheap.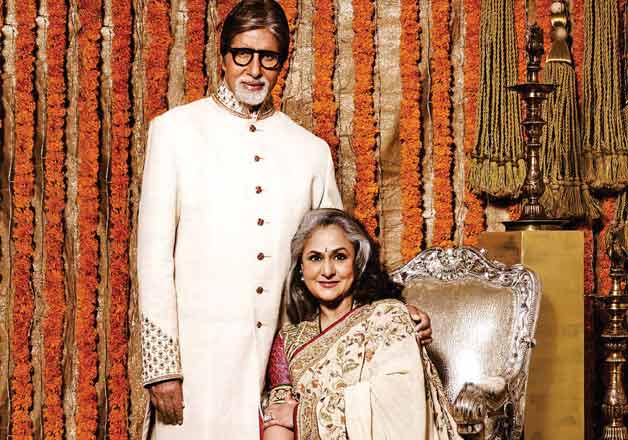 According to Mrs. Bachchan, it is a pity if she starts questioning her husband. Jaya also added that she had started reacting a little to the press. Mrs. Bachchan confessed that she tends to get a bit upset when the media starts to write terrible things about her personal life.
Once Jaya Bachchan gave a bold statement to slap SRK
Shah Rukh Khan had once commented against Jaya Bachchan's daughter-in-law Aishwarya Rai back in 2008 at Katrina Kaif's birthday party. This had also resulted in caused SRK's feud against Salman Khan. Reacting on his remarks in an interview with a news portal, Jaya reportedly said that she does holds it against him. As a result, she never got an opportunity to discuss this with him.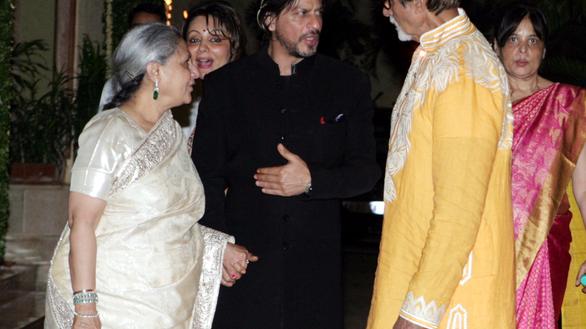 Jaya has also stated that if SRK was at her home, she would have definitely slapped him, just like she would do to her own son. However, Jaya and SRK do share a good bond and that eases everything.
What do you think of this story? Let us know in the comments section below!