'Covid Not Over Yet' The Prime Minister Urges the Wearing of Masks and Asks States to Increase Testing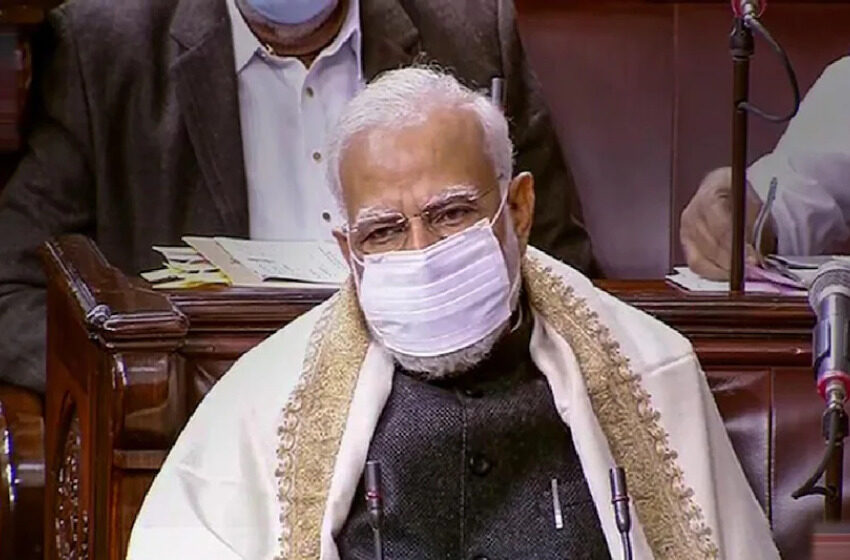 In a high-level meeting with senior government officials on Thursday to review the coronavirus situation, Prime Minister Narendra Modi advised people to wear masks in crowded places and adhere to proper COVID behavior. PM Modi also suggested that states increase COVID testing and focus on genome sequencing for all positive results.
"Covid-19 not over yet. Need for strengthened surveillance with a focus on genome sequencing and increased testing. Strengthen ongoing surveillance measures at international airports," PM Narendra Modi told officials at the review meeting.
PM Modi added that all eligible individuals, particularly the weak and elderly, should be encouraged to take a "precaution" or booster dose. He also demanded that the availability and costs of certain medications be regularly monitored.
PM Modi said that the entire country's COVID infrastructure must be kept at a high level of readiness in terms of equipment and human resources.
PM Modi Covid 19 Review Meeting
"The Prime Minister advised states to audit Covid-19 specific facilities to ensure operational readiness of hospital infrastructure, including oxygen cylinders, PSA plants, ventilators," a PMO statement said.
The health secretary and the member (health) at the NITI Aayog presented a thorough overview of the global Covid-19 situation during the conference, including the nations reporting a rise in cases.
State governments have been ordered to speed up measures to stop any potential Covid spread as the holidays and the New Year draw near. India has brought back random testing at airports for travelers from outside.
Health Minister Mansukh Mandaviya told Parliament on Thursday that India has begun a two percent random sample of foreign visitors arriving in the country and may consider making it mandatory for all if necessary.
The action was taken in response to growing worries about the spread of Covid in China following the recent relaxation of stringent lockdown regulations. China's hospitals and healthcare facilities are overflowing with patients.
According to one epidemiologist, during the course of the next six months, 60% of the population of the country could get sick.
India has seen a significant decrease in cases; in the week ending December 19, the average number of infections per day fell to 158. India reported 185 new instances of Covid on Thursday, including one fatality. The number of open cases decreased to 3,402.
Two instances of the Omicron subvariant BF.7, the strain responsible for the recent spike in Covid cases in China, have been found in Gujarat and two cases in Odisha. Both of the patients in Gujarat, who had previously been abroad, have made a full recovery, according to PTI.
It is well known that the novel Omicron subvariant BF.7 spreads quickly and has a shorter incubation period.
The issue was assessed by Union Health Minister Mansukh Mandaviya the day before PM Modi's meeting. Mandaviya made a case for ongoing surveillance at the meeting. "Covid is not over yet. I have directed all concerned to be alert and strengthen surveillance. We are prepared to manage any situation," the minister said.
States have been ordered by the federal government to ensure that the genomes of all positive cases nationwide are sequenced. The Health Ministry's INSACOG, a group that analyses and keeps track of various Coronavirus strains, has requested that states provide Covid samples of all positive individuals to its labs.