This Indian Wife's Journey To Kartarpur Corridor Is Absolutely Beautiful!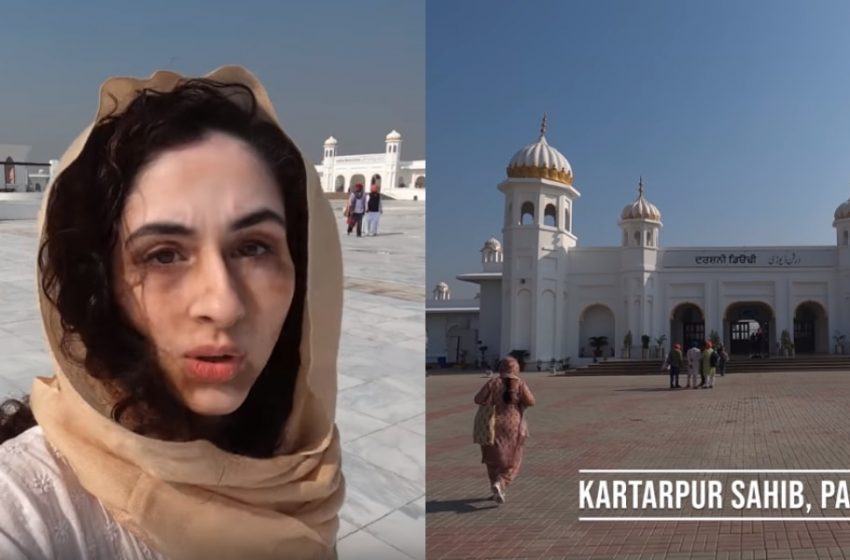 Tolerance is a great part of being humane. Unfortunately, in this digital era, the world at large has been fed with hatred, intolerance, and false stories. Which only leads to negative sentiments against each other. Moreover, religious intolerance, in particular, has become a tool of evil; that has been used far too many times to count. However, Pakistan broke this vicious cycle by building Kartarpur Corridor for its Sikh pilgrims in India.
The inauguration of Kartarpur Corridor was historic considering the deteriorating relations with its rival nation. However, Pakistan's Prime Minister set an example not just around the world but for India as well. Since on the day Kartarpur Corridor was inaugurated, India handed over Babri Mosque to Hindus. In addition to the human rights violations already being committed against the Muslims of Indian-occupied Kashmir.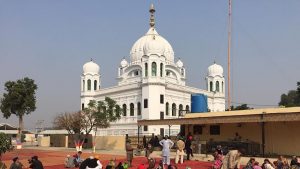 Nonetheless, acknowledging the significance of Guru Nanak Sahab and his resting place for the Sikhs, Pakistan has earned the respect it deserved. Several Sikhs from all across the world, specifically from the UK traveled to Pakistan to pay their respects. Moreover, they expressed their heartfelt gratitude towards Imran Khan and the country for showering them with so much love and respect.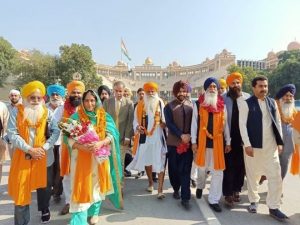 Among the ones appreciating Pakistan's efforts is a YouTuber Karl Rock. He sent his wife to visit the Gurdwara and she recorded the entire experience in the form of a vlog!
 The breathtaking scenes and comfortable journey showcases the efforts of Pakistan!
Her 'Salalikum' and her Christian husband jokingly warning her not to subconsciously say 'Namastay' is all too adorable. More importantly, she mentions how she herself is a Hindu who is married to a Christian and is visiting a Gurdwara; which shows the beauty of religious tolerance and mutual respect.
Furthermore, the road to Kartarpur Sahib is stunning with lush greenery on the side and what lies within the holy sanctuary is if not equally than more breathtaking. The video is truly a visitor's perspective that leaves one in awe. Moreover, what is noticeable is the serenity and peace it offers.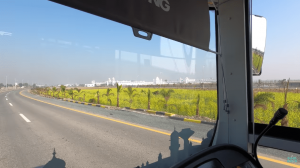 Of course, the vlog is an informative one. Where she explains the religious importance of this particular Gurdwara; which comes in second as the first is Nankana Sahib. Kartarpur is the final resting place of Guru Nanak Sahab and Nankana Sahib (also in Pakistan) is his place of birth. Remarkable!
Another great piece of information that we learned is what Sikhism is in its essence. It is 'service to mankind' that in turn translates into 'service to God'. It is beautiful how most religions give the lessons of humanity. Much like Islam, that teaches respect for all regardless of their religion, caste, and creed. Kartarpur Corridor is a testament to Pakistan being a country that promotes peace and harmony!
Have anything to add to this story? Comment below!