Deepika Padukone 'Unintentionally' Confirmed Alia & Ranbir's Wedding!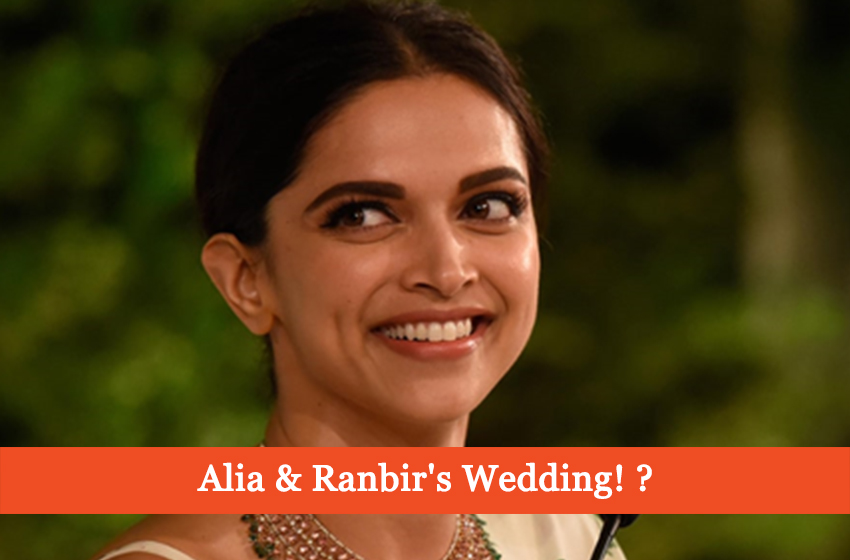 It is basic to have a crush on your favorite celebrity no matter which country or background he/she belongs to. Similarly, seeing your idolized celebrity getting hitched for life definitely gives an adrenaline rush along with good wishes. Certainly, this week, Bollywood's diva Deepika Padukone 'accidentally' gave away Alia Bhatt and Ranbir Kapoor's upcoming wedding in a talk show.
Deepika Padukone confirms Ali Bhatt and Ranbir Kapoor's wedding!
Apparently, in the last few years, the world has witnessed several Bollywood celebrities getting married to their life-long love. Back in 2017, Indian Team Captain Virat Kohli and actress Anushka Sharma tied the knot and everyone went crazy over the adorable pictures. Now, it feels like Alia Bhatt and Ranbir Kapoor are going to get married soon as Deepika Padukone 'unintentionally' spilled the beans, recently.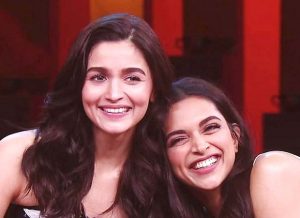 Well, fans are going to get all excited if Deepika's mistakenly revealed 'wedding' turned out t be true. Recently, a bunch of Bollywood actors teamed up for an interview on Anupama Chopra's talk show. Particularly, Ayushman Khurrana, Alia Bhatt, Deepika Padukone, Manoj Bajpayee, Ranveer Singh and Tamil actor Vijay Deverakonda were on board for the interaction.
Vijay Deverakonda reveals his love for Deepika and Alia!
However, it's not hidden that Alia Bhatt and Ranbir Kapoor are sharing an intimate relationship these days. The love birds are also often seen grooving together at different events and having dinners together. However, during the talking session, the Tamil actor Vijay Deverakonda was asked about the advice he would like any actor to take from Indian cinema.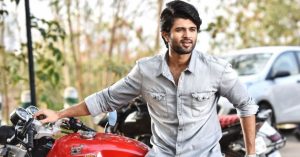 In response, the "Arjun Reddy" star declared that Deepika Padukone and Alia Bhatt were on his crush list. Revealing his love for the Bollywood divas, Vijay said, "Without shame, a lot of people on this table have been massive crushes. I've been in love with some of them like these two [Deepika and Alia]. Deepika got married but…"
Is Alia Bhatt really getting hitched with Ranbir Kapoor?
Before the Tamil star could finish his sentence, Deepika Padukone 'unintentionally' gave out Bollywood's next wedding. Cutting Vijay's sentence, Deepika uttered, "She [Alia] is getting married" which created an uncomfortable stance for the concerned actress. Shocked Alia Bhatt, staying in control asked the actress the reason behind such revelation, no matter true or not.
"Excuse me, why have you [Deepika Padukone] made this declaration?", she added. To clear the confusing air, Deepika Padukone quickly said that the purpose was to just tease Vijay Deverakonda. Certainly, the actresses' fun comment has again fired up rumors of Alia Bhatt and Ranbir Kapoor getting married with a fake invitation card.
Check out: Mehwish Hayat Met Priyanka Chopra's Husband Nick Jonas & Their Picture Is Giving People Crazy Ideas!
Well, the dating couple's ship has sailed and the internet is surely enjoying it. Previously, Deepika Padukone and Priyanka Chopra's wedding had everyone in admiration of the beautiful couples. This time, it might be Alia Bhatt and Ranbir Kapoor tieing the knot and vowing to stay by each other's side till the end of life.
Are you excited for Ali Bhatt and Ranbir Kapoor's wedding? Let us know in the comments section below!