Chandrayaan 3: India's Second Attempt At Soft Moon Landing by Nov 2020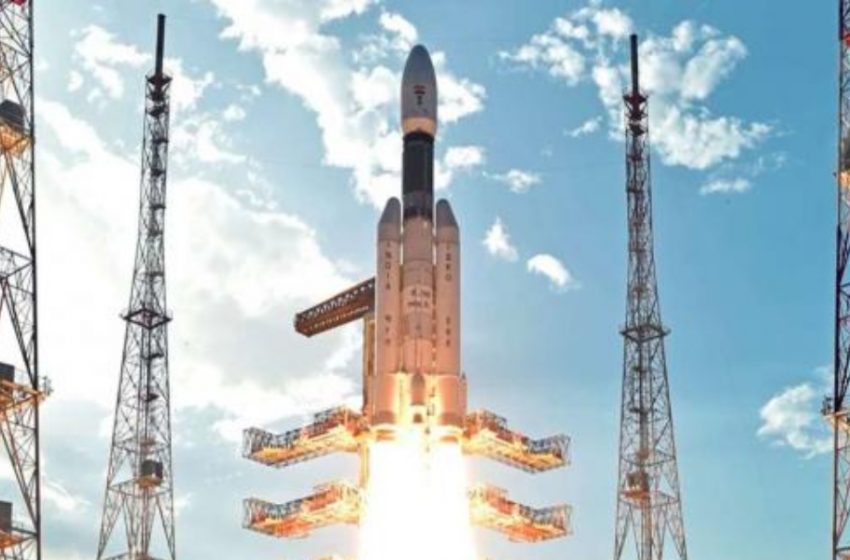 The Indian Space Research Organization (ISRO) isn't backing down after the failed Chandrayaan-2 mission on September 7. The organization has announced yet another attempt at soft-landing on the Moon by November 2020.
This news has definitely raised the hopes of many Indians as Chandrayaan-2 's failure brought a major setback. Not to mention, years of hard work of many scientists and engineers went to waste in those few minutes of Vikram's crash on the Moon's surface. Moreover, India would have made history becoming the 4th nation to successfully land its rover on the Moon.
Chandrayaan-2 failed but its rover successfully orbits the Moon.
Previously, the Vikram Lander failed to make a soft landing as it was approaching the destination at a high speed than required. Moments before it was due to land, the communication was lost and the mission was deemed as a failure. However, according to the latest updates, the mission failed to land Vikram on the South pole, however, its rover continues to successfully orbit the Moon. Moreover, its payloads are functional, as well.
In addition to or orbiting, it continues to map the topography of the lunar surface. ISRO shared 3D images on Wednesday, which show the complete lunar surface. These images were mapped by the Terrain Mapping Camera-2.
#ISRO
Have a look of 3D view of a crater imaged by TMC-2 of #Chandrayaan2. TMC-2 provides images at 5m spatial resolution & stereo triplets (fore, nadir and aft views) for preparing DEM of the complete lunar surface.

For more details visit https://t.co/urlZqzg3Gw pic.twitter.com/VBvUeH1L8s

— ISRO (@isro) November 13, 2019
Now, what can be expected from this new mission that is in the works to launch by next year? Indians woke up to this great news and couldn't help but share their excitement. Of course, this isn't any ordinary project. The fact that ISRO has announced another attempt in such a short span of time, is truly commendable.
Chandrayaan 3 will not include an orbiter.
According to the sources, Chandrayaan 3 will not include an orbiter of its own as Chandrayaan 2 also had one that underwent a successful orbital injection maneuver. However, scientists are reportedly planning on building its own lander and rover. Also, since the orbiter carries the engine and the fuel, as it did for Chandrayaan 2. This time, an additional detachable module will be included in Chandrayaan 3, with the propulsion systems.
Additionally, the scientists are looking into the data of the previous moon-landing mission to take necessary precautions. Moreover, it is also reported that the improvements that were suggested previously but weren't incorporated due to lack of time, will be included this time around.
Indians are pleased and praying for a successful landing of Chandrayaan 3.
@isro is planning to launch #Chandrayaan3 Mission by Nov 2020. this mission consists of Soft Landing too..
All the best #ISRO…♥️♥️ pic.twitter.com/xLI0Z3r4Ap

— C/o.Controversy (@Controversyy3) November 14, 2019
Millions woke up to such great news with an important lesson: Never Give Up!
Great morning indeed. Best of luck for @isro on their Chandrayaan 3 mission scheduled for Nov '20.#Chandrayaan3 #ISRO

— Praveen Thirumurugan (@PraveenTcom) November 14, 2019
ISRO's efforts deserve great recognition indeed. Hard work always pays off.
Today this news made my day beautiful we can say failure is the sign that that one who is working hard is near to his goal @isro salute to our scientist proud to say is to I am #Chandrayaan3

— 🙏🚩🚩🚩Sumit Kumar Ojha🚩🚩🚩🙏 🇯 🇦 🇮 🇸 🇭 (@SumitKu99786616) November 14, 2019
Well said! "Failure doesn't decide anyone's future"
Failure doesn't decide our future.
We will go again, stronger and better. #Chandrayaan3

— Abdullah Shaikh🆎💯. (@RealABBI) November 14, 2019
This project is expected to take off in a very short span of time, which is an achievement in itself.
BIG NEWS INCOMING!#Chandrayaan3 is under progress already! A configuration with a lander, rover and a detachable propulsion module is being worked out by ISRO for a quick second attempt to land on the Moon by November 2020 (yes, by next year!).

Hurray! 🎉🚀 https://t.co/XlZH8sYVxq

— Astro_Neel (@Astro_Neel) November 14, 2019
All in all, everyone is looking forward to a successful second attempt. Not just the Indians, but Pakistanis are equally thrilled for the neighboring nation to achieve a great milestone such as this one. Team Parhlo sends their wishes and hopes that the life's work of so many scientists, engineers, and many others come to fruition. Good luck ISRO!
What are your thoughts about this? Let us know in the comment section below!