Anushka Sharma and Virat Kohli Caught Being Utterly Cute!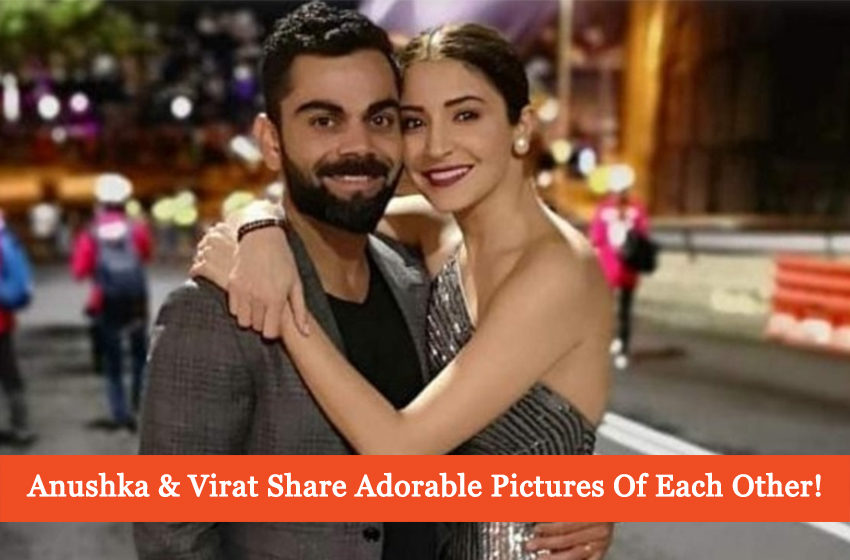 We can't deny the fact that we absolutely love celebrity couples enjoying some adorable moments together! Either it's the paparazzi catching them sharing a kiss or them traveling off to someplace, we love such feel-good moments!
As the world is busy celebrating the New Year 2020, social media is abuzz with photos and videos of people celebrating the new year like crazy! And yes, Bollywood celebrities were seen sharing their celebrations too!
Speaking of which, Anushka Sharma and Virat Kohli are currently in Switzerland showering us with their holiday pictures along with Bollywood actors Saif Ali Khan, Kareena Kapoor and Varun Dhawan. The duo wished their followers on their respective Instagram accounts and it was absolutely adorable!
However, the duo seemed impatient to wish their followers on time and ended wishing them a bit early. But does that even matter? After all, it's Anushka and Virat!
Check out their early wish!
Our most favorite Bollywood couple HAS to be Anushka & Virak Kohli!
Anushka and Virat got married back in 2018 and their wedding was literally the talk of the town! From their destination wedding to their beautiful attire and their photoshoot, their wedding affair was absolutely breathtaking!
Speaking of the duo being absolutely cute together, Virat Kohli recently shared a picture of himself on Instagram with a caption that read:
"No stress about pictures when you've got the best photographer taking them for you."
Check this out!
We really can't deny the fact that Virat Kohli looks really handsome in this picture! But wait, let's take a moment to appreciate Anushka Sharma's photography skills. What else do you need from life when your spouse is great at taking your perfect pictures? Nothing.
But that's not it. What melted our hearts was when Virat took a picture of Anushka Sharma and posted it on his Instagram story!
The caption is what literally made us go 'Awwww'

Speaking about their work and careers, Anushka last made her appearance in the film Zero back in 2018 whereas, Virat and his team will be playing T20Is against SriLanka starting from 5th January 2020.
Moreover, we can't stop gushing over this adorable duo because of their great chemistry. And how can we forget the fact how they support each other in their respective fields of work?
Check this out!

Anushka has been spotted multiple times cheering for her husband, Virat. She sure tries to make it to every game of his! How adorable is that?!!
What do you think of the bond that they share? Let us know the comments below!