Male Students In Pune Wear 'Sarees' To Break Gender Stereotypes!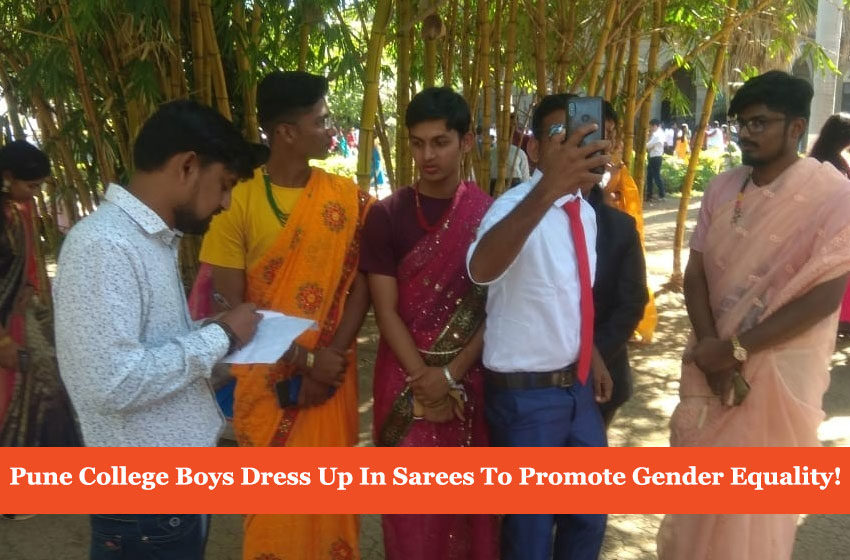 Time to time, the world gets caught in the never-ending debate of gender equality and the consequences related to it. Well, in order to lighten the stereotypical stains, recently, a group of three Indian friends pulled off the most bizarre act in their institution. Particularly, in a traditional event at Ferguson College in Pune, few boys showed up in 'saree' giving an effective message on gender equality.
Three male students from Ferguson College, Pune, wore 'sarees' to break gender stereotypes!
Certainly, in this fight for "who stays on top", the world humans are gradually moving towards a more controversial aspect. In this digitally advanced era, the internet speaks for everyone and shows the unusual circumstances humans put themselves into. Similarly, earlier this week, a group of three male students from Pune showed up at their college's traditional day in 'sarees' to break gender stereotypes.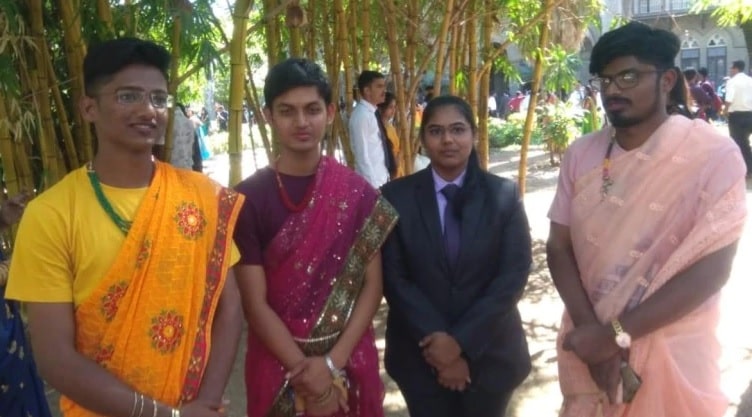 Currently, in their third year, Akash Pawar, Sumit Honwadajkar and Rushikesh Sanap pulled off the idea, respectively. While other students of Ferguson College were decently dressed, the three boys draped in colorful 'sarees' stole the spotlight. Soon after the event pictures were uploaded on social media, they went extremely viral and has become the talk of the town.
"We had a lot of difficulty in arranging the sarees!"
Later, the saree boys spoke with a local Indian news publishing outlet and explained the reason behind the unexpected idea. Further, Akash Pawar added, "It is not written anywhere that boys should dress in boys attire and only girls should wear saree or other costumes like salwar, skirts, etc. So it struck to my mind, that why not wear a saree and have the experience of dressing up in one".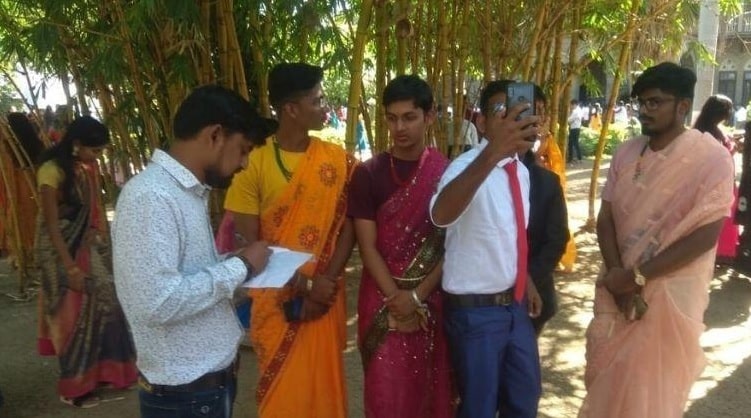 Talking about his experience, Sumit Honwadajkar stated, "We had a lot of difficulty in arranging the sarees. We found draping the saree very difficult and for help, we had to call our friend Shraddha. It was only after dressing up and attending the function, we understood the complications of wearing a saree. Now we know why the ladies take so much time in dressing up".
A friend in need is a friend indeed!
"It was very difficult to drape a saree and also to carry oneself elegantly for such a long time", Rushikesh Sanap concluded. According to media reports, the boys were supported and accompanied by one of their close girl-friend named Shraddha Deshpande. Well, she helped her friends in tying the sarees properly and even helped them in wearing makeup and jewelry.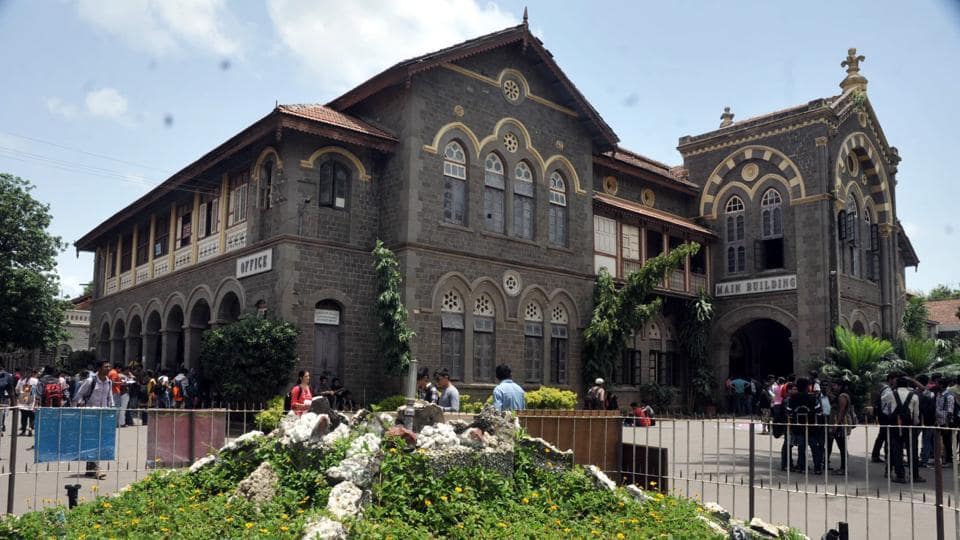 Eventually, the efforts of the students didn't go in vain as everyone appreciated their daring step towards ending gender stereotypes. Along with other students, all the faculty members of Ferguson College appreciated the stance.
Have something to add to the story? The comments section is all open!