Bollywood's Famous 'Kauwa Biryani' Becomes A Reality In Tamil Nadu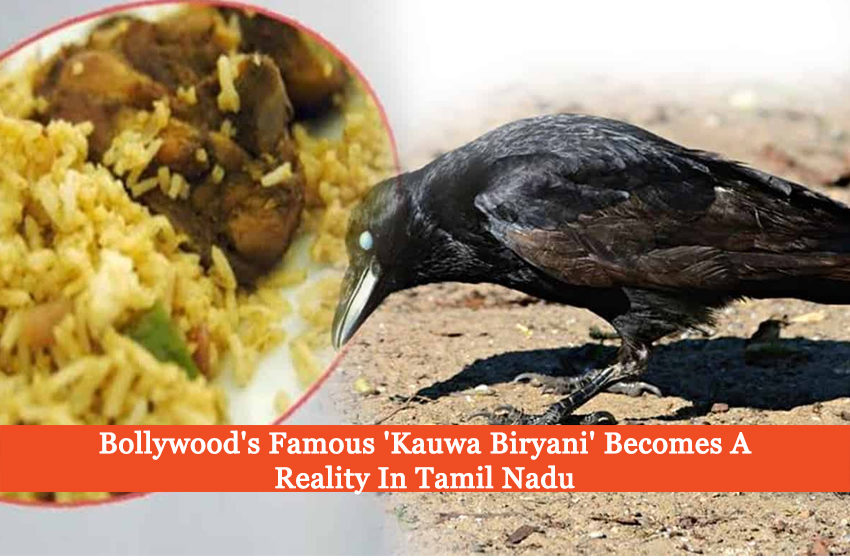 Sometimes, things that irk us the most become fruits of our labor. That's exactly what happened in Tamil Nadu. Straight out of the movie Run, an incident so viral has caught India's attention, that it has left us mortified.
Coming across roadside food stalls in India, you often wonder, or joke about Kauwa Biryani being served at this little eateries. What if that fear turned into a reality? Well, two people have been arrested in Tamil Nadu for allegedly selling Kauwa Biryani instead of chicken. The love for biryani is fading away in India.
This was not a one-time thing, but a planned business idea. The two arrested had been intoxicating crows at all local temple, feeding them rice. The crows after dying would be taken away by these sharp businessmen. Later, the crow meat would be mixed with chicken and served with rice at a local eatery.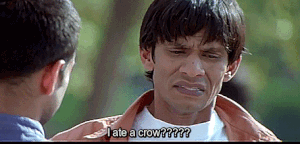 Devotees of the temple, upon noticing the dead crows, contacted authorities. Upon being alerted, the Kauwa Biryani was then investigated in Tamil Nadu. Police, since then, have been investigating every eatery in town to expose this scam. Moreover, the shady business has alerted locals as well.
The whole incident only reminds us of actor Vijay Raaz's prolific performance in Run. If you remember, Vijay comes to the city from a village and tries to find his friend. However, he gets duped into eating Kauwa Biryani.
Once the biryani is in his tummy, he creeks like a crow, till someone informs him that he actually ate Kauwa Biryani, not chicken. Ahh, that tragic time for Vijay Raaz. He finds comfort with a doctor, who ends up selling his kidney giving birth to the famous dialogue: "Saala hamara kidney nikaal diye! (Bloody bloke took out my kidney!"

Furthermore, Vijay Raaz then ends up jumping in a sewer, when someone from Delhi tells him it's Choti Ganga. "Saala, choti ganga bol ker naalay mein kudwaa diye!" – Yup, that's what happens in Delhi, jahan kisi ke paas dil hi nahi hai.
Coming back to our Kauwa Biryani, this is not the first time an incident like this has taken place. In 2018, almost 1000kg of meat was intercepted by authorities coming from Chennai. The meat had long toe-nails embedded, and it has still not been revealed what animal the meat belonged to.
As for our Kauwa Biryani enthusiasts, if you're in Tamil Nadu, make sure you're not eating from the outside. At least till the police discover what has actually been going on.