Indian PM Narendra Modi Listens To A Recitation Of Surah Rahman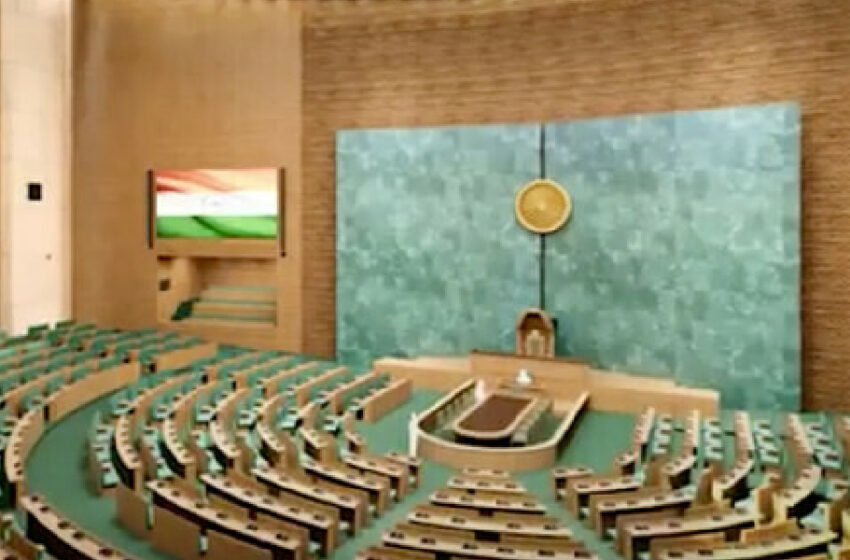 The recitation of Surah Rahman was heard by Indian PM Narendra Modi.
Muslim minorities face discrimination in India, which purports to be secular, although Surah Rahman was also performed during the inauguration of the new Indian Parliament building in New Delhi.
Surah Rahman Recitation In Indian Parliament
According to Indian media, Prime Minister Modi conducted traditional rites during the inauguration of the new majestic edifice of Parliament, while pandits in attendance sang bhajans.
However, one of the invited readers recited Surah Rahman, which the Indian Prime Minister and other MPs listened to with reverence.
Muslim politicians in attendance hailed the initiative, but some said that it was done to cover up the prejudiced Indian governing Bharatiya Janata Party's (BJP) anti-Muslim policies.
According to critics, this symbolic move does not relieve Modi of the bigger claims of religious discrimination that have haunted his term.
Detractors refer to occurrences like as the contentious Citizenship Amendment Act (CAA) and his handling of the Gujarat riots in 2002 while he was Chief Minister of Gujarat.
Congress launches scathing attack on PM Modi after he inaugurates new Parliament building, says 'self-glorifying authoritarian PM with utter disdain for parliamentary procedures' opened new complex

— Press Trust of India (@PTI_News) May 28, 2023
See More: PM Narendra Modi Becomes An Online Meme Twitter Interaction!