This Hotel Booking Site Offers Rooms On Hourly Basis For Valentine's Day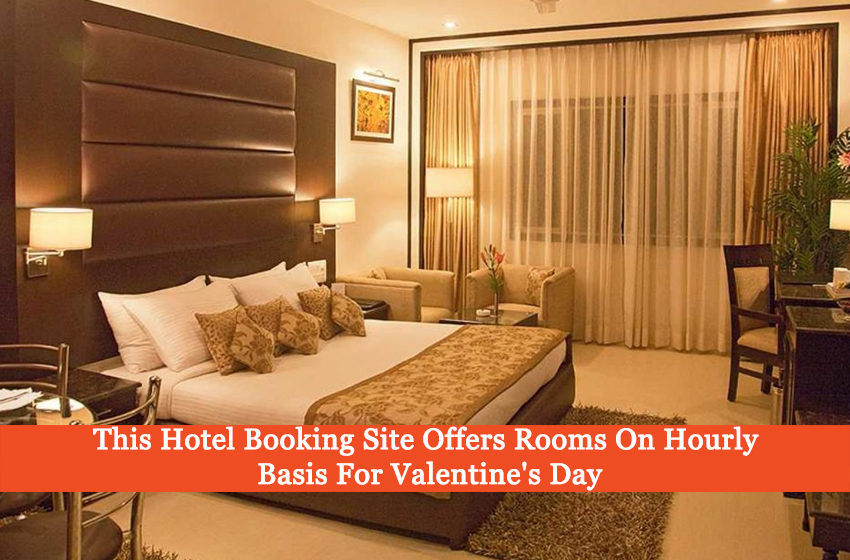 As valentine's day is just around the corner, preparations to spend a romantic evening with loved ones have begun India. While booking a hotel room for the whole day when you need it just for some hours can be a headache, recently a booking site came up with a solution. Earlier, an Indian hotel booking website has launched its exclusive hourly based offers for booking rooms to make valentine's day much affordable.
Indian hotel-booking website to take hourly-based booking for valentine's day!
Apparently, the love season brings along a series of romantic days to enhance the shared love with some adorable acts. From 7th February [Rose Day] to 14th February [Valentine's Day], many celebrate a whole week with the one you love. To make the process much easy and cheaper, recently, India's Brevistay is offering hotel rooms on an hourly basis for the upcoming valentine's day.

Indeed, the provided stance might allow couples to celebrate their love without spending too much on hotel reservations. As per the acquired details, Brevistay is pioneering in renting hotel rooms on an hourly basis at a minimal amount. Moreover, there is a vast choice of hotels for the couples to pick from with convenience in timings and other facilities.
A total of three pocket-friendly packages!
Ensuring safe stay to all its customers, Brevistay has classified its reasonable packages in three different terms depending on the hours chosen. Particularly, the website has 3 hours, 6 hours and half-day booking packages. Furthermore, the interested couple will have to pay only according to their booked hours instead of worrying about the early-late check-in and check-out.

Certainly, the amazing offers won't disturb your budget and will definitely make the love celebration a memorable one. Well, there still is more to unveil about the breathtaking offers and the 'perks' coming along with it. Normally, hotel booking demands a proper background check in terms of identity, but, Brevistay doesn't need any ID to check-in.
As of now, Brevitsay is the only hourly hotel brand in India to provide such targeted offers and up to the mark in-hotel facilities. Currently, the website is operating in nearly every major city of the country making the hotel booking hassle-free. The hourly bases criteria are even called micro-stays depending on the number of hours booked.
What do you think of the hourly-based offers? Tell us in the comments section below!