Bangladesh Skipper Slams India's Harmanpreet Kaur for Poor Behavior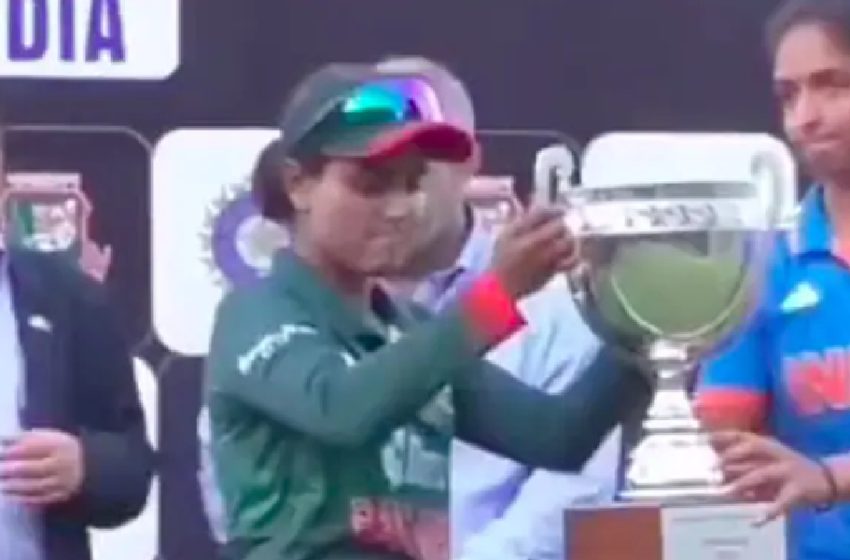 The captain of the Bangladesh women's team has blasted India captain Harmanpreet Kaur for her terrible behavior!
Nigar Sultana, the captain of the Bangladesh women's team, slammed Harmanpreet Kaur for her violent behavior during the one-day international (ODI) match between India and Bangladesh a day earlier at the Sher-e-Bangla National Cricket Stadium in Mirpur.
Bangladesh Skipper Slams India's Harmanpreet Kaur Poor Behavior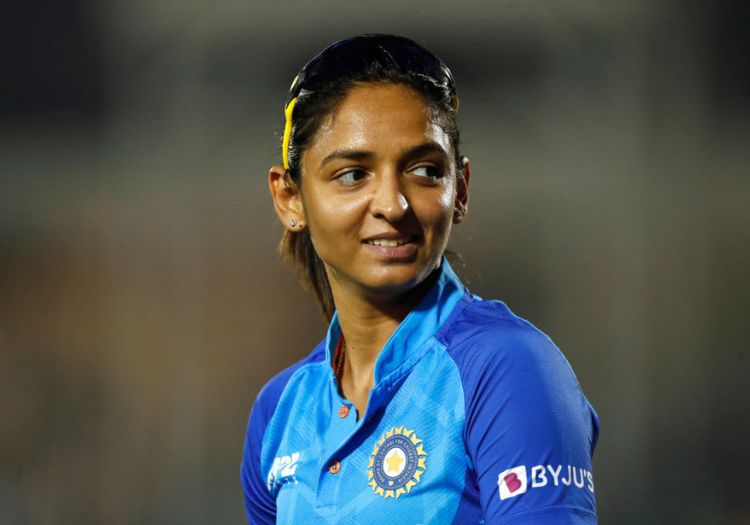 She contacted Kaur to apologize for her inappropriate behavior, noting that it made her team uncomfortable throughout the session.
"It is totally her problem. I have nothing to do with it. As a player, she could have shown better manners. I can't tell you what happened, but it didn't feel right to be there [for the photograph] with my team," she said.
Sultana said her team returned because the weather was not conducive, adding, "Cricket is a game of discipline and respect."
"It's what she (Harmanpreet Kaur) did and we have nothing to do about it. But as a player, she should have spoken with a bit of manners. It's completely her matter and I would not want to make any comments on her," said Sultana.
Harmanpreet Kaur's remark about 'poor umpiring' after the third ODI against Bangladesh went viral.
When the end-of-series image was being taken, Bangladesh-W captain Nigar Sultana and her team fled after Indian-W captain Harmanpreet Kaur yelled at BD Captian, "Why are you only here? You have not won the match. It was done for you by the umpires. Please contact them! We should take a picture with them as well."
Harmanpreet Kaur has also been criticized on social media for her 'disrespectful' gesture towards the Bangladesh captain at a trophy presentation during the third ODI match.
Bangladesh-W captain & her team left the photo session after Indian-W captain Harmanpreet Kaur told them,
-"Why you are only here? You haven't tied the match. The umpires did it for you. Call them up! We better have photo with them as well."

BCB to notify BCCI & ICC soon. pic.twitter.com/PnyEQxoYuC

— SazzaDul Islam (@iam_sazzad) July 23, 2023
Kaur is reported to have been slapped with a fine of 75% of her match fees and was given 3 demerit points for her behavior in the 3rd ODI against Bangladesh.
See More: Netizens Troll Arshdepp Singh For His Catch Drop & Call Him 'Khalistani'
What do you think of the story? Tell us in the comments section below.