'Small Family Affair', Ashish Vidyarthi Married To Rupali Barua In A Small Family Ceremony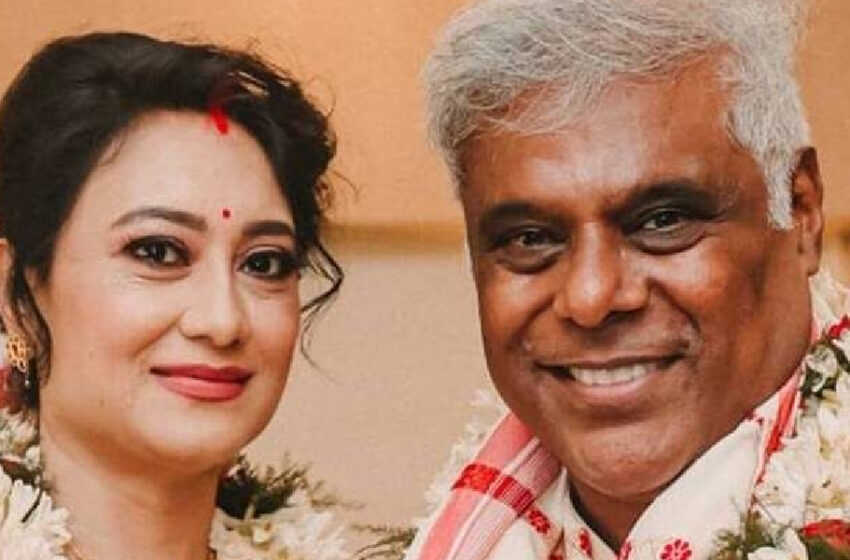 Famous Bollywood actor Ashish Vidyarthi gets married Rupali Barua and shocked his fans. Ashish shared the photos of his wedding on his social media account and then stormed the internet because it's his second marriage at the age of 57.
His wedding images went viral all over the social media. He tied the knot with fashion entrepreneur, Rupali Barua, who hails from Assam.
His second wife, Rajoshi AKA Piloo Vidyarthi has shared cryptic posts on her Instagram page. Ashish didn't go with the fancy wedding ceremony, he kept it simple and decent.
Ashish Vidyarthi Married To Rupali Barua
Ashish and Rupali had a court wedding with close family friends following a traditional simple wedding ceremony from Kerala and Assam at the wedding.
Talking about his second marriage, Ashish said "At this stage of my life, getting married to Rupali is an extraordinary feeling.
We had a court marriage in the morning, followed by a get-together in the evening. We met some time ago and decided to take it forward. But both of us wanted our wedding to be a small family affair."
Ashish is Bollywood's well-known actor, he was done work with different industries and made a name for himself.
He won the National Award for his role in the 1994 film Drohkaal. Some of his most remarkable Hindi films include 1942: A Love Story, Is Raat Ki Subah Nahin, and Kaho Naa Pyaar Hai.
When his marriage news went viral on social media, his first wife posted a cryptic post on her social media platform.
Piloo Vidyarthi's Cryptic Post
Taking to Instagram stories, she shared a post with the quote, "The right one will not make you question what you mean to them. They will not do what they know hurts you. Remember that (sic)."
In another post, Piloo seems to be agreeing with how overthinking will ruin calmness in life. The post read, "You've been strong long enough, it's time to start receiving your blessings. You deserve it (sic)."
She also posted a photo of herself and wrote, "Do not get PUZZLED in the puzzle called LIFE #lifequotes #selfcare #resolve #mindfulness #keepsmiling #truesayings #instaquotes (sic)."
See More: Parineeti Chopra Engaged To Raghav Chadha
What do you think of the story? Tell us in the comments section below.