Alia Bhatt Makes Her Met Gala 2023 Debut & Kept Everything Simple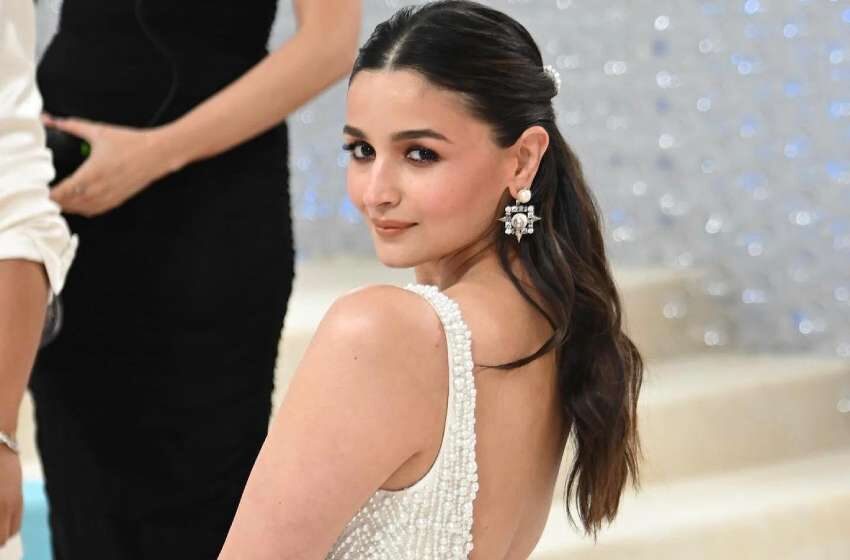 Alia Bhatt Met Gala 2023 debut is one of B-town's most fascinating things this year.
Met Gala 2023 was held, where Alia Bhatt debuted with her fellow co-actresses and kept her attire simple.
A-listers celebrities and sports athletes celebrated the late king of couture, Karl Lagerfeld arrived on Monday.
Alia Bhatt played safe in every way and coveted the red carpet in a Prabal Gurung creation. But somehow people believe that her appearance was overshadowed by Deepika Padukone who wasn't even invited this year.
Alia Bhatt Met Gala 2023 Debut
Alia Bhatt wore a custom-designed wardrobe featuring a sleek, modern silhouette with a fitted bodice and a flowy, floor-length skirt.
The elegance and sophistication touch glammed her look with a box-shoulder neckline. While the structured waistline accentuated Bhatt's hourglass figure.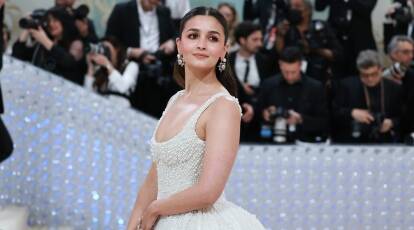 The noticeable features that captured everyone's attention were the intricate beading and embroidery that adorned the entire bodice.
The overall wardrobe design fell into the world of minimalistic, Alia didn't go for too fancy stuff and kept everything simple with glamour.
Ever since Alia Bhatt became a mother, she transformed herself instead of getting overweight and she's been very vocal against Paparazzi for invading her privacy.   
Priyanka & Other Superstars
Apart from Alia Bhatt, Priyanka Chopra arrived with her beloved husband American singer Nick Jonas right by her side.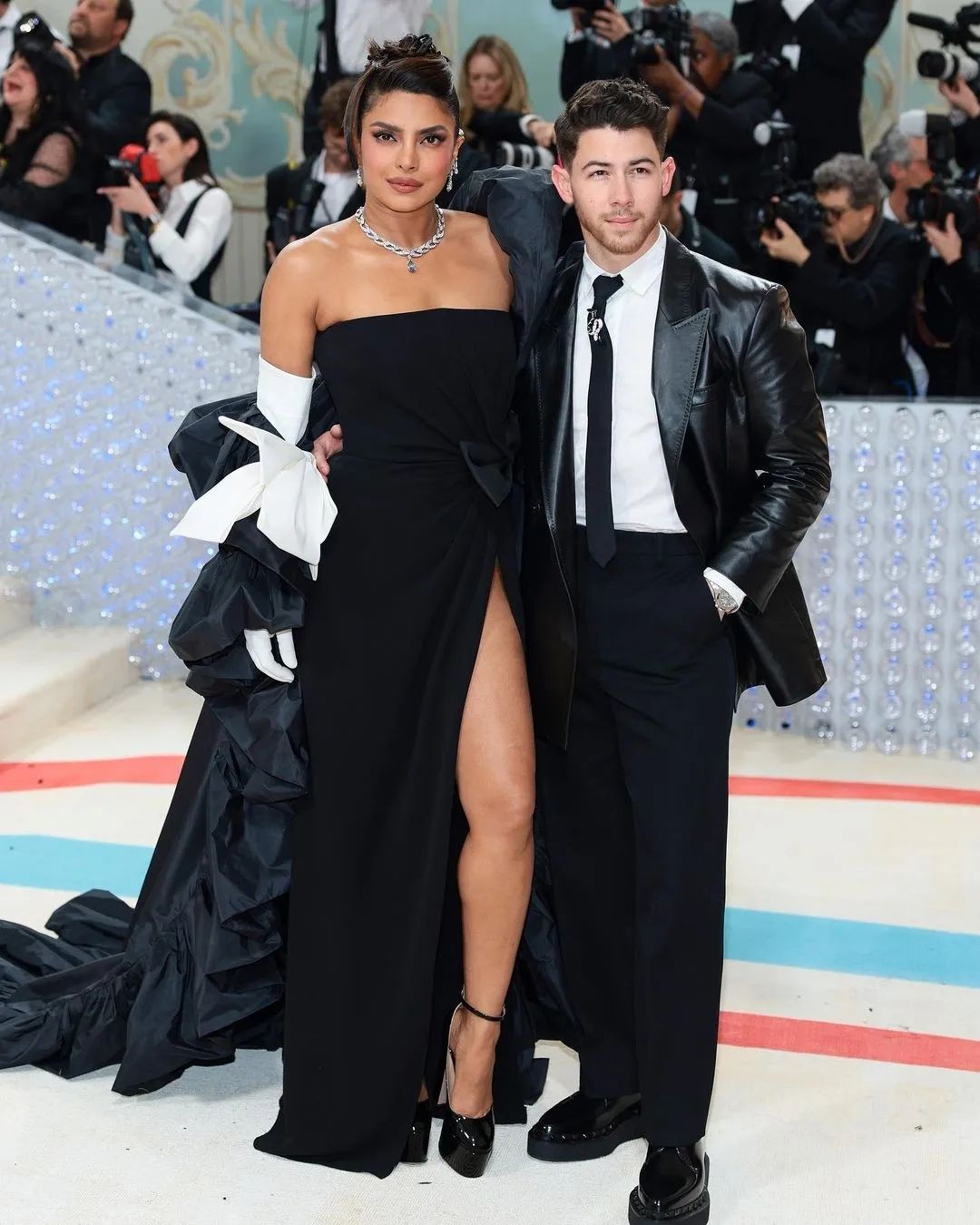 Chopra paid tribute to Karl Lagerfeld by wearing a black Valentino gown and teamed it with white opera gloves.
Oscar winners Nicole Kidman and Michelle Yeoh also arrived.
Singers Cardi B, Bad Bunny, WNBA superstar Brittney Griner and supermodels Gisele Bundchen and Kate Moss were invited.
This year's Superbowl singer Rihanna also arrived super late as usual, tennis legend Serena Williams and supermodel Karlie Kloss debuted their baby bumps with flair.
What do you think of the story? Tell us in the comments section below.