Aamir Khan Turns 55 And Proves To Be The Best Family Man!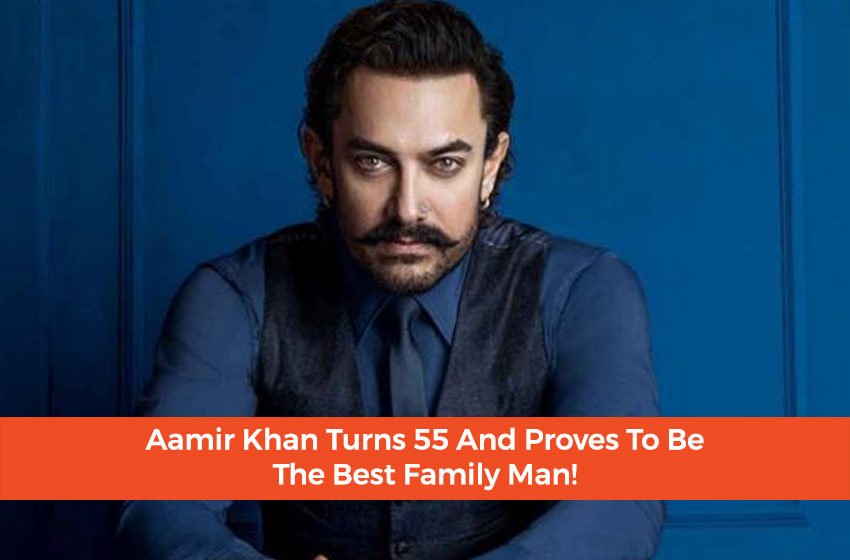 First of all Happy Birthday to our favorite star, Aamir Khan. Aamir Khan celebrated his 55th birthday with his family and the pictures will win your heart!
[adinserter block = "3"]
Aamir Khan is the Best Dad Out There!
As we all keep hearing gossips about stars having affairs and rage issues; Aamir has his way of clearing out of unwanted tension. Indeed, Aamir is a very subtle and down to earth kind of a guy. We have seen Aamir doing several different roles across his tenure.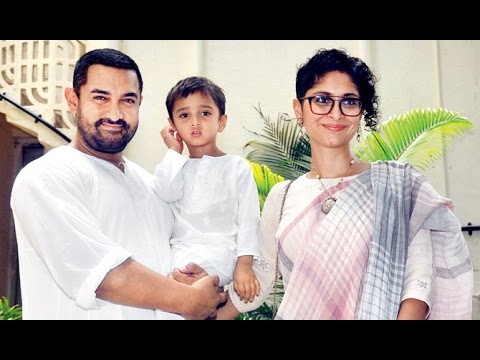 He has been a comic, a student, a detective, a teacher, and whatnot. However, his most promising roles would be in his blockbuster hits Taare Zameen Par and 3 Idiots. Who doesn't love these heart-warming films?
With millions of fans in India and all around the globe, the 55-year-old star has managed to keep his image intact. Aamir Khan was born on March 14th, 1965 in Mumbai. Aamir struggled for stardom in his starting days, but soon as we know it, he became the biggest star of India.
After separating from first wife Reena Dutta, Aamir married Kiran Rao in 2005. However, the marriage is still strong and the couple shares a bond we all wished we had. The couple has two kids – Ira Khan and Azad Rao Khan, Ira being 23-years-old and Azad being 8-years-old.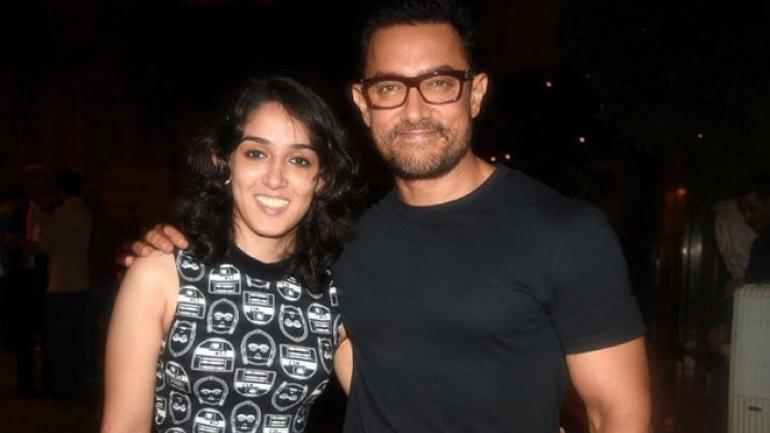 Nonetheless, Aamir being a great father and a husband, spent his birthday with his family. Aamir has another soon named Junaid Khan, however, he didn't accompany him on his birthday.
Furthermore, Aamir shared a cute video on social media, with him playing with his children and wife. We can see how close he is with his family, even though his daughter is a grown-up. Usually grown-ups distant themselves from their parents, but not Aamir's kid.
Aamir teaches us to be kind with our family
Moreover, we all can learn the importance of family from Aamir. At the end of the day, a family is all we have left. To share our memories and time with. Aamir shares a bond with his wife that reciprocates on their kids.
It is evident that if the parents don't get along, the negativity reciprocates in their children, resulting in children being distant or hateful towards a parent. This psychological effect can ruin their lives and even push them to do drugs.
Though there is one conspiracy that announces Aamir to be a Pakistani agent. These allegations are just made by people, none of them have been proven. It happens when you're a big star with millions of fans, you tend to have a few haters as well.
[adinserter block = "10"]
Nonetheless, we can see that Aamir has managed to keep his personal life stable. Our personal life defines who we are and what goes up in our minds.
Facebook Notice for EU! You need to login to view and post FB Comments!