Laal Singh Chaddha – Aamir Khan's 'Hobo' Makeover Stuns Everyone!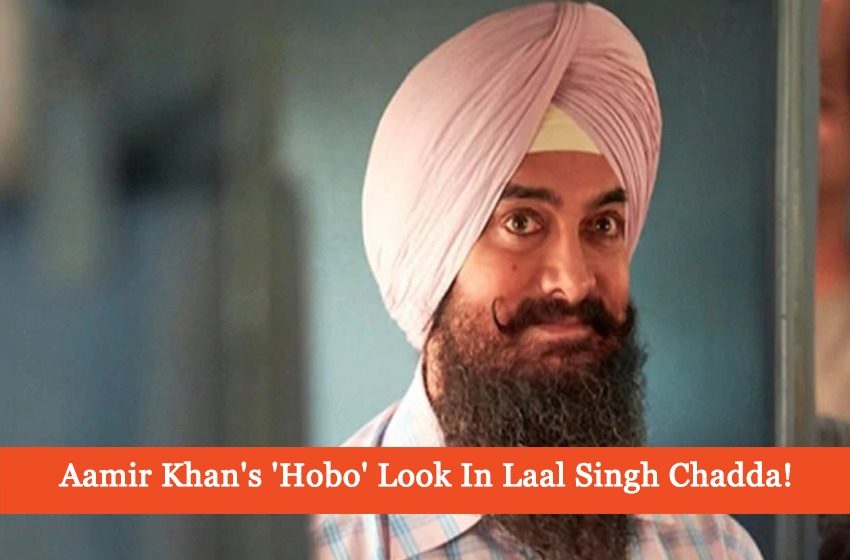 As the world knows Bollywood actor and filmmaker Aamir Khan as a perfectionist, he doesn't seem to slow down any time soon. After giving back to back hit films, the actor is currently busy creating magic for "Laal Singh Chaddha". Earlier today, pictures of Aamir Khan's 'unexpected' makeover for Laal Singh Chaddha has everyone thrilled and extremely excited.
Aamir Khan turns 'hobo' for his upcoming movie "Laal Singh Chaddha"!
Apparently, seeing your favorite star pushing every limit to produce good entertainment for the masses deserves appreciation. Similarly, Bollywood diva Kangana Ranaut's recent transformation for "Thalaivi" gathered praises online. Well, now, seeing Aamir Khan in a 'hobo' makeover for his Hollywood's "Forrest Gump" remake "Laal Singh Chaddha" has stunned everyone.
Here's how Mr. Perfectionist looks like being a 'hobo'!
Previously, the turban look of the actor created headlines and now the messed up left-home look has admirers on edge. According to Indian media reports, the lead cast of the upcoming venture recently began their scheduled shoots in India's Punjab area. Revealing the cast, "Laal Singh Chaddha" will have Aamir Khan and Bollywood's 'Bebo' Kareena Kapoor Khan in lead roles.
Aamir Khan and his phenomenal transformation for film roles!
Having a positive impact on India's film industry, Aamir Khan sure knows how to do justice with what he does. However, as per reports, the director of "Laal Singh Chaddha" Advait Chandan had previously filmed a part in Chandigarh with the leads. Wrapping up Chandigarh, the cast and crew then headed towards Rupnagarh from where Aamir Khan's unrecognizable transformation went viral.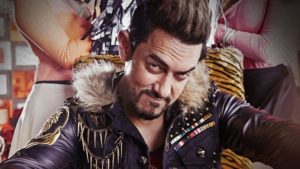 Like a homeless person with creasy clothes on, a cap on head and a long hairy beard, Aamir Khan portrays the exact picture of a 'hobo'. Apparently, the script of the remake is written by Atul Kulkarni who has previously inked several Bollywood hits. Well, the rumors are that the filthy fellow is also a part of the movie but the scenario wasn't explained.
"Laal Singh Chaddha" to drop by the end of next year!
Don't worry, it doesn't just end here as it is Aamir Khan we are talking about. Well, the mainstream media tells that the actor before adhering with the 'hobo' look had lost 20 kilos to play the character's younger self. However, the vibes are positive till now and expectations are high, the masses are eagerly waiting for Laal Singh Chaddha to drop on Christmas 2020.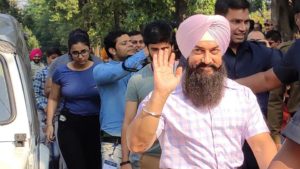 Certainly, this is not the first time the lens has captured Aamir Khan being all passionate about his part. Previously, Aamir Khan going all flab to fab for his movie "Dangal" literally broke the internet which was a hit. Time to time, Bollywood's Mr. Perfectionist shows his talented mind and top-notch execution of things and fans can't stop praising the art.
Have anything to add to the story? The comments section is all open!