Virat Kohli Enters T20 'Top 10' After West Indies Heroics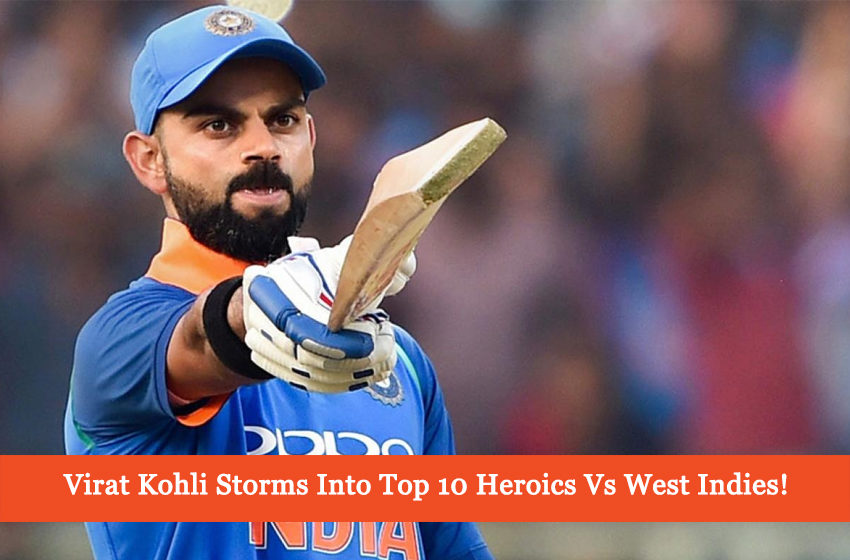 Hands down the best batsman in world cricket, Virat Kohli is now making his name in the T20i scene as well. After overpowering opponents in ODI and Test formats, Kohli is gripping his feet in the third format.
Virat Kohli's last three performances against a resilient West Indies side have proved his greatness. Kohli managed to score 183 runs in three T20 matches against West Indies. With this achievement, Virat Kohli has improved his T20 ranking 2019 and entered the Top 10 list.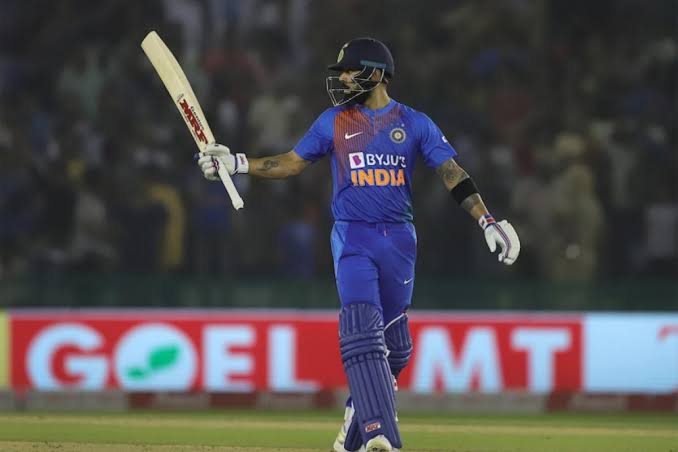 Kohli's great knocks earned India secure a 2-1 victory in the series. Virat is also the joint highest run-getter in T20i along with disciple and friend Rohit Sharma. Kohli scored 94, 19 and 70 runs in the three matches. In the last game, Virat Kohli's knock of 70 runs came off just 29 balls. Magnanimous!
Not only did Kohli manage to up his T20 ranking in 2019, but he was also awarded the man-of-the-series for his 183 runs in the three-match series. Consequently, Virat Kohli's T20 ranking 2019 improved from Number 15 to Number 10, which makes him the latest edition to the ICC Top 10 list.
Read Also: Pink Ball Test Debut: Ganguly Shares Pictures Of Pink Sweets
Watch Kohli destroy West Indies in this video
2019 has been another fruitful year for India's pride, Virat Kohli. Currently, Kohli ranks as Number 1 in Both ODI and Test formats, and number 10 in T20 rankings. It is expected that for the fourth consecutive year, Virat Kohli will finish as the highest scorer in world cricket.
Kohli's amazing performances against West Indies are proof of his dynamic capabilities as a batsman. Many had doubted Virat Kohli's intelligence to increase his strike-rate and better his shot selection in the T20 format. However, his knocks of 94 not out and 70 off 29 balls have silenced his critics.
Indians need to be proud to have Virat Kohli as the frontman of cricket in India. It is always debated if Virat Kohli will surpass the level of Sachin Tendulkar, and as things stand, it seems like he surely will.