Shweta Meme Trends On Social Media As Women Forgets To Turn Off Mic During Zoom Call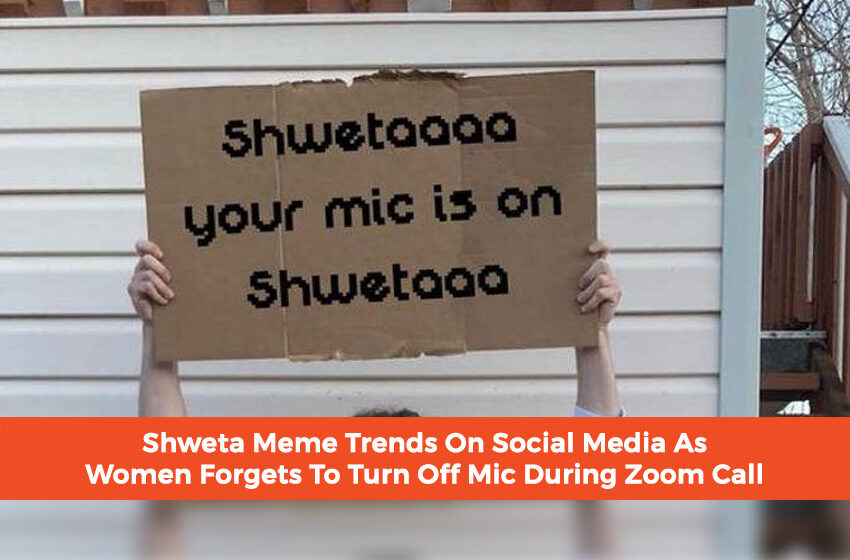 One of the biggest trends across all social media platforms, even ahead of #IPLAuction or #PetrolPriceHike on Twitter, is the Shweta zoom call in which her mic was on which gave rise to meme. From memes to spoof videos, the internet cannot have enough of Shweta and her conversation.
The hashtag #Shweta trended for hours on Twitter after a recording of the call between the eponymous woman with her friend Radhika went viral on the microblogging website.
In a leaked Zoom call of an online class, a girl by the name of Shweta forgot to mute her mic. What followed after that was the going viral of her individual conversation with one of her friends.
The other students were consistently reminding Shweta to mute her mic, she kept spilling the tea. Moreover, Shweta also shared some of the private details of one of her guy friends. "Usne ye apne best friend ko bhi nahi bataya", said Shweta at one point. As a reply, another student said, "Ab ye 111 logo ko pata chal gaya hai".
Take a look at the viral video:
Netizens run riot on Shweta zoom call
The story of the Shweta zoom call in which her mic was on does not end here, it gave rise to a meme trend. This is because what followed the leaked conversation on a Zoom meeting was the meme fest triggered on social media. Here are some of the memes:
#Shweta #shwetayourmicison
*Meanwhile Every Other Participants in the Meeting* pic.twitter.com/lsJTdnz3Yx

— Adil Shaikh 💫 (@__Ash__17_) February 18, 2021
these #shwetamemes are keep getting better and better 😂😂😂#Shweta #shwetayourmicison pic.twitter.com/YlY2WcTLnu

— Kiran (@tweetsbyhk) February 19, 2021
Pandit Boy :- I'm trusting you.
Plz don't tell anyone.

Shweta on zoom call next day :-#Shweta pic.twitter.com/ATTz1YqbbB

— Harsh Sinha (@itsharshsinha) February 18, 2021
#Shweta talking to radhika on conference call with 111 others

Meanwhile shweta's parents : pic.twitter.com/MaMwvYZLLh

— Fun तंत्र (@neophyte420) February 18, 2021
Can't wait for Yashraj's new song "#Shweta mic band krle " 😅

— sanjam_dhanju (@DhanjuSanjam) February 18, 2021
#Shweta #Sweta
Sweta's classmates : turn off your mic

But their inner feeling while listening to the conversation😂 pic.twitter.com/lmjOgF7nPE

— Neelambuj Singh (@NeelambujSingh) February 18, 2021
Big Boss: Our Show is number one reality tv show in India

Le Shweta: Watch my Zoom meeting#Shweta pic.twitter.com/yV0HeuFX2R

— Garv (ਗਰਵਿਤ) (@imgarvmalik) February 18, 2021
Shweta's zoom call is not the only incident that has gone viral on social media. As zoom calls and online conversations/meetings have become the norm, there have been many instances when social media memes have arisen from online calls.
Recently, an American lawyer experienced a hilarious mishap when he used his assistant's computer for a virtual court hearing.
What do you think of this video? Let us know in the comments section below!