Propose Day: Netizens Flood Twitter With Hilarious Expectations Vs Reality Memes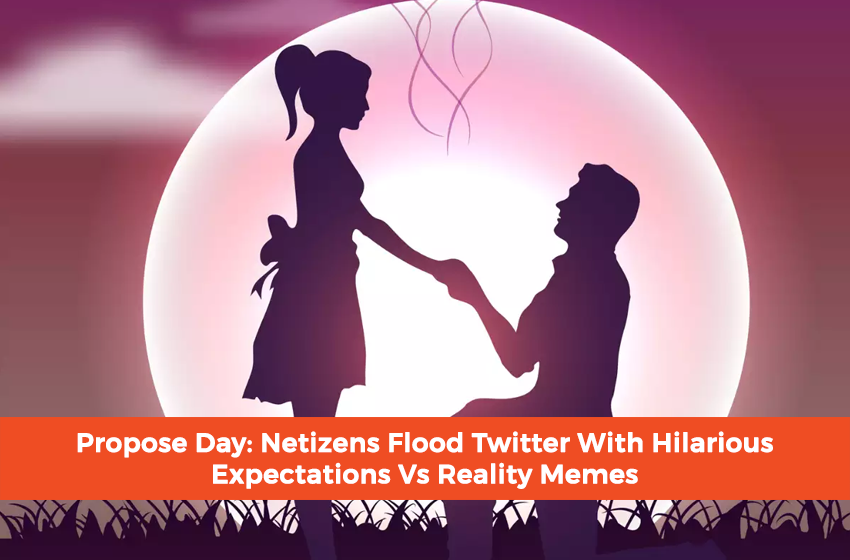 Some of us may agree that being single is certainly great but when people through memes on you on propose day that is something really funny. Being single you are able to spend your time with yourself. However, there are days when you doubt if you are truly living your life. Valentine's Day is probably one of them. It also happens to be one of the best days of the year as couples across the world celebrate love and spend time with each other.
No matter how sad or happy you are in a committed relationship with yourself, this can certainly hurt to see lovers having a good time with each other. Many couples prefer to go to either to an expensive restaurant or binge watch movies at time. Even if you go out to a mall to give all of this a break, you still find Valentine's merch everywhere.
The significance of valentines day
The core emphasis of Valentine's Day is towards expressing your love to the individual you want to spend the rest of your life with. Different individuals across the world tend to have different ways of making their loved ones feel special. However, some often select to show their affection with thoughtful gifts. They also pamper them with surprises and go for special dinners. On the other hand, they decide to spend quality time together, irrespective of the venue.
Whatever you may do or don't do, you should also remember that there is no right or wrong way for celebrating the day of love. You should always do what comes naturally to you. It is not essential that you have to go overboard with your romantic gestures as only having natural feelings can also be helpful. We usually expect our Valentine's day to be filled with love. However, the reality could be very different. There are several singles out here who wish to get their valentine on this special day. Sadly, there are few individuals that expect a lot but get nothing.
People across the world have been gearing up for a week filled with love and romance ahead of Valentine's Day. As the celebrations across the world have kick-started on February 7 with Rose day as people express feelings to their loved ones with roses, singles have also taken to social media. They share memes and jokes about the day.
Propose day memes
Here are some expectation v/s reality propose day memes.
100% Working Trick Of Proposal 😂#ProposeDay pic.twitter.com/18wXdIyD43

— RVCJ Media (@RVCJ_FB) February 8, 2021
#ValentineWeek #Proposeday
Expectation 😌 Reality 😂 pic.twitter.com/TsbQ4dpskA

— Tanesh 🇮🇳 (@Tweetanesh) February 8, 2021
#ProposeDay couples love is in the Air
Singles- pic.twitter.com/T1QIzvUJaY

— Aadarsh chakrawarti (@Aadarsh__77) February 7, 2021
For couples today is #ProposeDay2021 #proposeday
For me pic.twitter.com/JMqJVS1Pip

— Rakesh Lovewanshi (@RakeshLove1c) February 8, 2021
#ProposeDay nobody . Absolutely nobody but my whole Class going to propose the most beautiful girl of the school :- pic.twitter.com/9knvR21Rtq

— Ramadhir Singh🏹 (@iamramadhir) February 8, 2021
#ProposeDay exists*

Expectations Reality pic.twitter.com/0o540pOIs8

— Aftab (@Meme_Canteen) February 8, 2021
Everyone in TL on #ProposeDay 😂 pic.twitter.com/BVjXC46qzA

— Dilip Rangwani (@ItsRDil) February 7, 2021
#ProposeDay singles propose day be like :- pic.twitter.com/Q3rayR7hvJ

— Annie kishore ♡ (@Annie03100585) February 8, 2021
Girls after getting 3-4 proposals from chappri nibbas#ProposeDay pic.twitter.com/vKGExnKPfB

— Nandita🐼 (@wtf_nandita) February 8, 2021
What do you think of this story? Let us know in the comments section below!
Facebook Notice for EU! You need to login to view and post FB Comments!