'A Dream Film', Sanya Malhotra Joins Shah Rukh Khan In Jawan Movie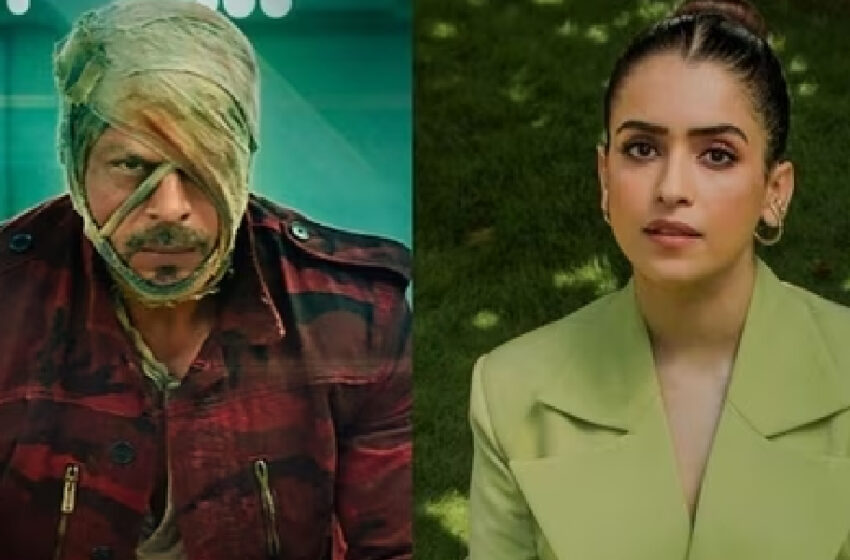 Dream comes true for Sanya Malhotra as she's been selected for Jawan movie to work aside none other than Shah Rukh Khan.
Ahead of her recent release project "Kathal" a Netflix film, Sanya shares this big news with her fans and claimed it as 'dream comes true'.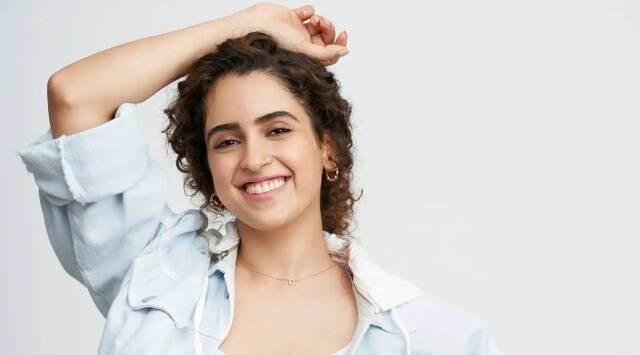 Sanya Malhotra is one of Bollywood's finest actresses who received appreciation for her work in Dangal and several other movies such as Badhaai Ho!, etc.
Sanya shared that she had avoided talking about the Atlee film but she was not able to share that she's in it. She went on to say that it was always her dream to work with Shah Rukh one day.
Sanya Malhotra Joins Jawan Along Side Shah Rukh Khan
Before Sanya, Sanjay Dutt joined Shah Rukh Khan in the Jawan shooting. During an interview with the Indian Express, Sanya confirmed the news that she's part of the Jawaan.
She said, "I am excited because I can finally talk about it. Before this, I would give some really weird answers every time I was asked whether I am in Jawan or not. I always hoped to work with SRK one day, so it is a dream come true.
I cannot wait to see myself around him… it is a dream role, a dream film. Just to be around him makes me happy."
She further said, "This happened right after Pagglait. I got a call from Guneet (Monga) and she said, 'I have a script and it is very interesting.
I want you to hear a one-liner of it. Yasho (Kathal director Yashowardhan Mishra) was still working on the script then. She called me before anything in the world and gave me a one-liner.
My association with Sikhya, Balaji, and Netflix was so fruitful during Pagglait that I could never say no to the jackfruit (giggles). I feel that whenever I do a film, my politics is always at the forefront.
So, sometimes I am also looking for characters that will inspire me and the other people who are watching it."
Kathal & Script Selection
She even talked about her recent film Kathal, "This film has comedy, drama, romance and it has a very strong social message to it. It touched my heart more than anything in the world. So I could have never said no to a film like this. It is a kind of film that you can sit and watch with your family."
When she was asked if putting her politics and personal values in the forefront while choosing films comes with a cost, Sanya said, "I think it is going pretty well.
I am fortunate to have worked with some very good directors, and to be a part of some really good films after Dangal.
It is also my values that come to the forefront too so I am very glad that writers like Yashovardhan are writing characters like Mahima and I am a part of this change where we can portray women brilliantly on screen. I take it up as a responsibility to portray women the correct way on screen."
She adds, "Glamorous roles are nice too, and I would love to be a part of a commercial potboiler because as an actor I would like to try everything. I would never put myself in a box and be like, this is my comfort zone. Once I start doing that, I stop learning."
A few days ago, Ritesh Sidhwani confirmed Don 3 and later the next day SRK left the project due to low key script.
What do you think of the story? Tell us in the comments section below.