Ranveer Singh Comments On Arjun Kapoor's Workout Video!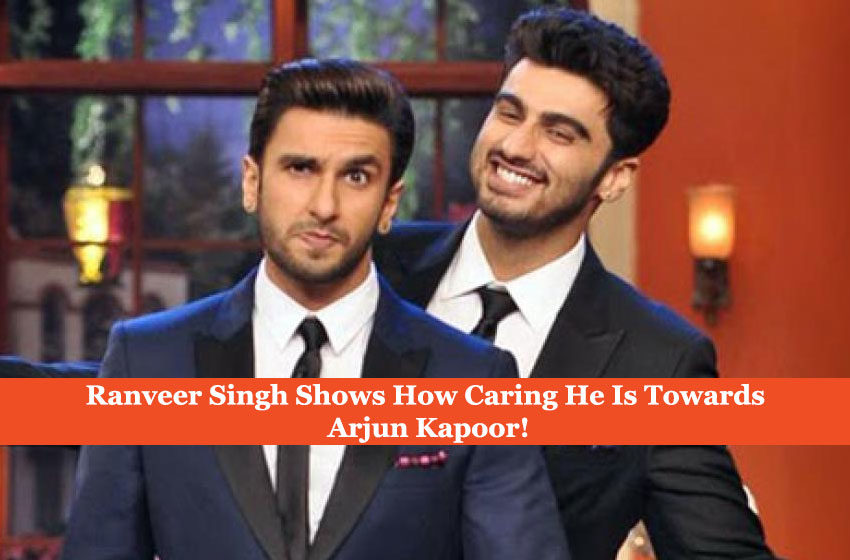 Social media has become the hub of trolling and it seems like people are showing interest in spending more time on Instagram. From fun stories to boomerangs to silly comments, Instagram has now become THE place of entertainment!
Just recently, Anushka Sharma was spotted commenting on Varun Dhawan's picture with his dogs on Instagram. And let's be honest, it wasn't just a comment but Anushka literally trolled Varun on wearing ripped shorts which was hilarious!
Here's the picture!
Currently, Varun has been on his toes promoting his upcoming film 'Street Dancer 3D' which is soon to be released. Moreover, speaking of trolling online and passing comments on social media, Ranveer Singh was caught commenting on workout video of Arjun Kapoor on Instagram.
We know that Ranveer Singh and Arjun Kapoor are best buddies and share a bond of their own and we clearly love them. And to show the bond which they share has validated our concerns. Ranveer's comment on Arjun's video shows us how caring Ranveer is towards Arjun!
In the Instagram video, Arjun Kapoor can be seen working hard at the gym, vigorously. Seeing how hard the heartthrob is working out, Ranveer Singh couldn't resist expressing his care and love for him.
Here's the video we're taking about!
In the comments, Ranveer told Arjun to 'go easy' saying, "Halka haath baba halka haath." Check it out!

Their friendship is indeed iconic as the two, Ranveer and Arjun starred together in the film 'Gunday', back in 2014. The film Gunday  Well, speaking of the comments, there's absolutely nothing better than seeing two super famous stars praising each other. Isn't it?
Over the years, Ranveer and Arjun have grown closer together and often seen supporting each other. These two Bollywood boys have left their fans in awe, proving what real friendship is. Not only this but they both love making headlines! Well, we love that!
Well, whatever it is, we love seeing them together and all the silly things they do. Also, besides being absolutely crazy and adorable, we love their chemistry!
Let us know what you think about Arjun and Ranveer's bond in the comments below!