From Polishing Shoes to Rulings Hearts; Sunny Wins Indian Idol 11!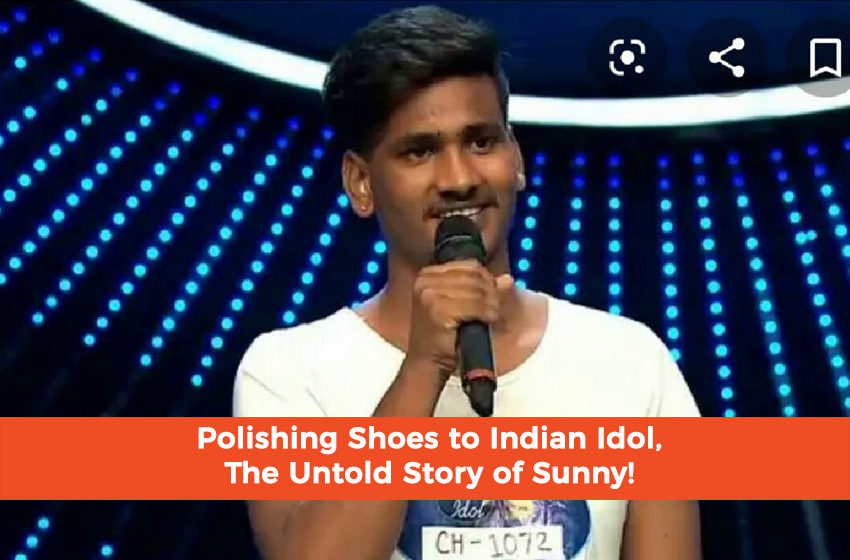 The untold story of Sunny, once he used to polish shows to feed his mouth now conquers million hearts and wins Indian Idol 11. The God gifted youngster makes history.
When God decides to give you all, what can man do to stand in his way? Well, Sunny does an incredible job with entire India's eyes on him and wins Indian idol.

What boggles my mind is that this kid has no trainer whatsoever in singing and his voice just mesmerizes us. Sunny loves to sing traditional Qawaali, with his unique voice and he just nails it.
Untold Story of Sunny!
Sunny comes from a small town in Punjab. He faced several hardships from the beginning of his life.  was very young when his father passed away, leaving him and mother stranded in this mean world.
Due to uncertain events, the family had quite a lot of debt on their heads, for which they had to sell his father's house to pay back. After paying back the loans, his mother started to sell balloons on the street and Sunny being a man, started to polish shoes.

Since Sunny was always busy trying his best to feed his family, he had no professional training in music. Although, the genre he masters in is Sufi Classic Qawaali; which is known as the hardest kind of music when it comes to vocals let alone.
However, Sunny told in an interview that music runs in his family. Sunny's father was also a singer, who used to sing at darbars. Previously, after an elderly person heard his father singing, he immediately asked him to join them at the darbar.
The first time Sunny heard the voice of the famous Pakistani Qawaal, Nusrat Fateh Ali Khan, he broke into tears and started singing, following in his footsteps.
Beginning of an era for Sunny!
As Sunny came to give the auditions for Indian Idol 11, he was quite nervous, not knowing what would follow. However, he stated that the contestants and the audience cheered him up to give his best.

His first appearance was more than enough to impress the judges, and soon he started to be compared to the great NFAK. As a reward, the judge of the Indian idol even gave him 100 rupees!
In his audition, Sunny sang the famous qawwali by NFAK, Afreen Afreen, which gave him the boost he needed. Afterward, a famous businessman, Anand Mahindra shared his video on twitter and challenged everyone that they won't be able to control their tears.
Sunny has already recorded a song for Kangana Ranaut's (whose transformation is breaking the internet) upcoming movie adding, that he also has collaborated for a song with Shankar Mahadevan.
We wish young Sunny the best of wishes and hope he keeps entertaining us with his mesmerizing voice.
What do you think of the inspiring story? Tell us in the comments section below!