Indian Govt Calls For Celebrating Feb 14 As 'Cow Hug Day'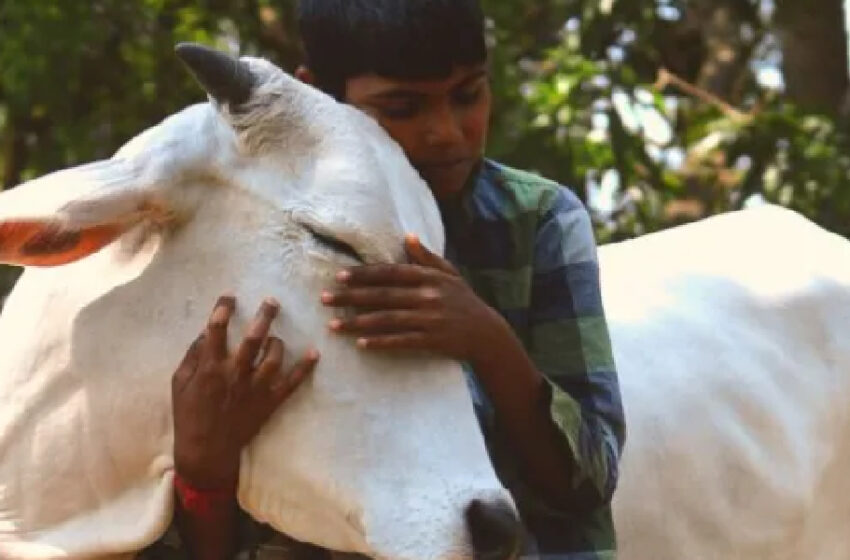 According to a report by The Hindu, the Animal Welfare Board of India (AWBI) has published a notice urging people to observe "Cow Hug Day" on February 14. The AWBI claims that doing so will promote "emotional richness" and raise "individual and community pleasure."
The advisory committee said that Valentine's Day is the "dazzle of Western civilization" in a plea to the public that was cited by the newspaper, adding that "Vedic customs are virtually on the edge of extinction due to the advancement of Western culture through time."
"Cow Hug Day" on February 14
I first thought it's FAKE NEWS, had archived tweets by news channels & verified handles. Turns out it's true. Animal Welfare board of India wants (appeal) you to celebrate "Cow Hug Day" on Feb 14th Coz it brings "emotional richness" & increase "individual & collective happiness" pic.twitter.com/wPEooNaAMG

— Mohammed Zubair (@zoo_bear) February 8, 2023
Hugging a cow will offer emotional richness, which will boost our individual & social pleasure because of the enormous benefits of cows (sic). Therefore, all cow lovers are welcome to observe February 14 as Cow Hug Day while remembering the significance of mother cows, who "make life pleasant and full of good energy," the organisation said in its appeal, which was reported by the media.
The cow, according to the welfare board, is the "backbone of Indian culture and rural economy," and it also symbolises "cattle riches and biodiversity."
According to the AWBI, "it is known as "Kamdhenu" and "Gaumata" because of its nurturing qualities similar to mother, the giver of everything supplying resources to humanity.
The AWBI is criticised in the report for allegedly having double standards by a representative of the Dairy Farmers Federation of India.
"The affection they have for cows is fictitious. The union representative stated, "If they genuinely want to promote cattle, they ought to support dairy producers and make up for our losses from lumpy skin disease.
See More: Indian Doctor Eats Cow Dung & Takes A Sip Of Cow's Urine On Camera 
What do you think of the story? Tell us in the comments section below.