Hritik Roshan Voted As The Sexiest Asian Male Of 2019 In London!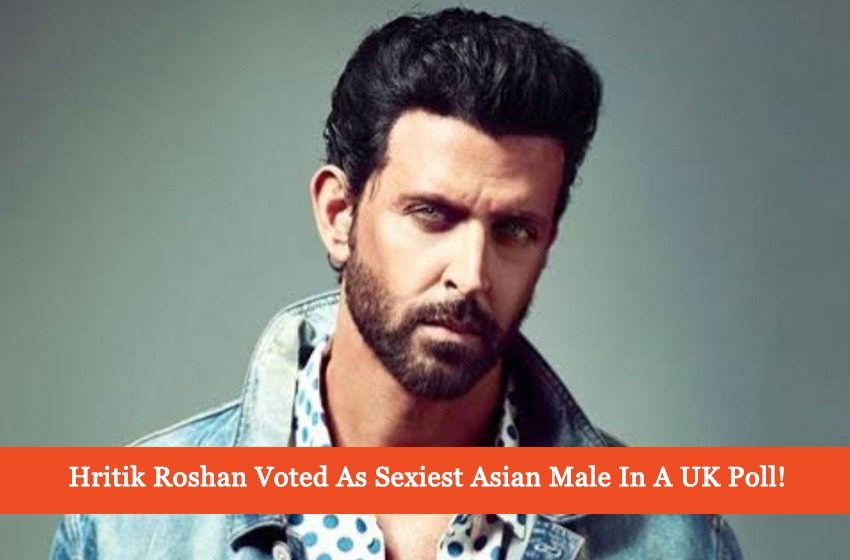 As the year 2019 comes to an end, it seems like 46-year-old Bollywood hunk, Hritik Roshan is not coming slow. Even at 46, Hritik is surely keeping his game strong! Being one of the most handsome actors in the film industry, Hritik has surely proved his good looks. How? On Wednesday, the handsome actor has been voted as the Sexiest Asian Male of 2019 in an online poll which was released in London.
Have a look at his pictures below!
HOLY MOLY!!
Man, oh, man!
We clearly can see why Hritik Roshan has been voted as Sexiest Asian Male!
Hritik Roshan stepped into the world of entertainment in the year 2000. Being one of the highest-paid actors, Hritik has surely proven himself in the industry with his prolific skills. Not only this but because of his immense talent, he is has gained a massive following and is loved by many all across the world!
Not only was he voted for the Sexiest Asian Mae of 2019, but he topped the overall ranking for the last 10 years as well. Talking about his achievement, he said,
"I would like to thank everyone who feels so and has voted for me; I am flattered. Just a person's looks are not relevant in the larger scheme of things. I don't judge people by the way they look. Similarly, I don't judge myself either by the way I look. What is attractive in a person is his/her story, journey and the way that person has dealt with situations in his/her own life. Looking a certain way for my characters is just a part of my job, which takes a lot of effort and hard work."
Also Read: Ranveer Singh To Play A Gujrati In His Next Film 'Jayeshbhai Jordaar'!
We love his humble attitude towards his achievement and how he responded to it. Guess that's what makes us love him even more. Just recently, he's had a dream run at the box office in 2019 with both of his films, Super 30 and War. And well, to our surprise, the movies are earning big bucks at the box office!
We're glad to see Hritik Roshan back on screens after he had taken a 2-year break. However, we're glad to see him on-screens again and wish him good luck for all of his next projects!
Oh and let's hope he stays as handsome as ever! *wink wink*
Let us know what you think about Hritik's achievement. Also, who else do you think could have been voted for this title?