Biden Nominates Ajay Banga As World Bank New Ceo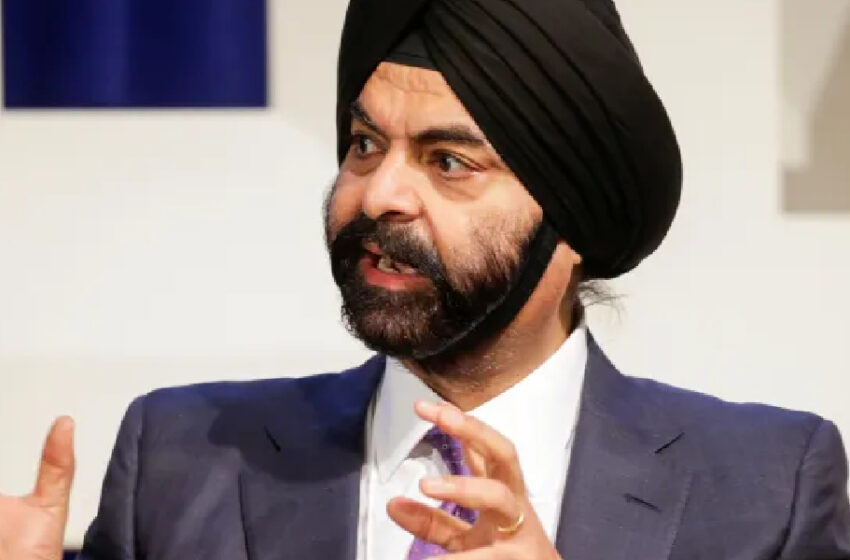 Washington has proposed former Mastercard CEO Ajay Banga to run the as World Bank new CEO after its current head David Malpass declared his intention to leave office early, according to US President Joe Biden on Thursday.
The development lender has just begun taking nominations for candidates, and the bank has stated that women candidates would be "highly" encouraged. The nomination period is scheduled to go through March 29.
While the head of the International Monetary Fund is normally European, the president of the World Bank is typically American. Banga, an Indian-American who is currently vice chairman of the equity firm General Atlantic, is 63 years old. He formerly served as Mastercard's CEO.
Ajay Banga As World Bank New Ceo:
According to a statement from Biden, Banga "has critical expertise mobilising public-private resources to solve the most serious challenges of our day, including climate change."
Current World Bank President David Malpass, who was appointed to the position by Biden's predecessor Donald Trump in 2019, said last week that he would leave the position almost a year early, completing a stint marred by controversy over his position on climate change.
Originally, his term would have expired in 2024.
The nomination of Banga comes at a time when development bankers are being urged to restructure and better tackle global challenges like environmental concerns.
Prior to this, US Treasury Secretary Janet Yellen claimed that the fundamental lending models—in which nations borrow to finance targeted investments aimed at overcoming developmental challenges—were "insufficient to meet the moment." The largest shareholder in the World Bank is the United States.
Senior US administration official: "Ajay has made addressing climate change and mobilising private financing to help power the green transformation a priority at Mastercard and General Atlantic." The official stated, "These are the experiences and priorities that will direct and drive his work in the years to come at the World Bank."
Yellen made a different statement in which she praised Biden's choice.
The World Bank needs a leader at a crucial time in its history, and Banga "has the requisite leadership and management abilities, experience living and working in emerging nations, and financial knowledge," according to Yellen.
She continued by saying that his track record of creating alliances across the public, private, and nonprofit sectors will be useful in "mobilising the private capital and pressing for the reforms needed to accomplish our common aspirations." In response to a question on the World Bank's support of female candidates, a US official said that Banga, who was born, raised, and spent the first part of his career in India, an emerging market, had a "personal conviction and great track record" in fostering diversity in his work.
See More: Neal Mohan Becomes The New CEO Of YouTube
What do you think of the story? Tell us in the comments section below.