Malaika Arora Finally Spoke Up about the Rumors of a Breakup with Arjun Kapoor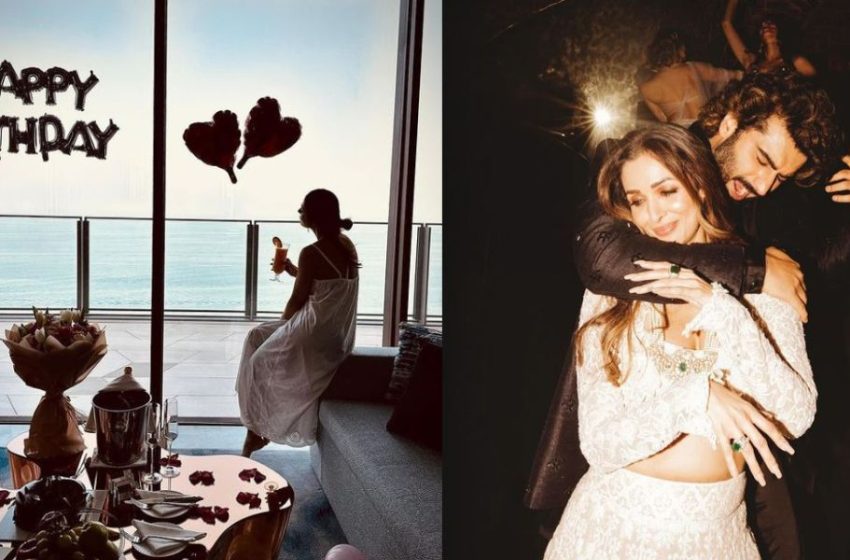 On Monday, October 23, Malaika Arora turned a year older. The wish from her boyfriend, Arjun Kapoor, caught everyone's attention, despite the abundance of wishes she received. On his social media handle, he shared a beautiful photo and a heartwarming note to wish his "baby" a happy birthday.
Arora also reacted to it. In this way, any remaining rumors of a breakup were put to rest. Malaika recently conducted an interview in which she also addressed the rumors.
During an interview with the Times of India, Malaika said, "I do not want to discuss my personal space at this point, and I have spoken when had to. I don't have to clarify anything because I've already said what needs to be said."
Arjun Kapoor wishes 'baby' Malaika Arora on 48th birthday
In the meantime, Arjun shared a sweet message and a stunning photo of himself and Malaika on the social day of Malaika's birthday. Arjun wrote, "Happy birthday, baby!" in his birthday greeting. This photo captures the both of us. You bring happiness, light, and a smile, and I'll always be there to support you through the chaos." "Love You," along with heart emojis, was Malaika's response to the post.
Malaika wrote alongside a collection of photos from her birthday celebration, "As the sun sets on another year and I turn 48, (in my favorite bathrobe) I am grateful for the peace, my people, and my calm that has been my companion throughout this journey". Every minute I spend here feels like a soft murmur pointing me in the direction of inner strength and self-discovery.
Malaika Arora and Arjun Kapoor have been dating for a considerable amount of time. They made their relationship official in 2019.