Cricket World Cup 2023: Amitabh Bachan and Arijit Singh To Perform At Ind vs Pak Opening Ceremony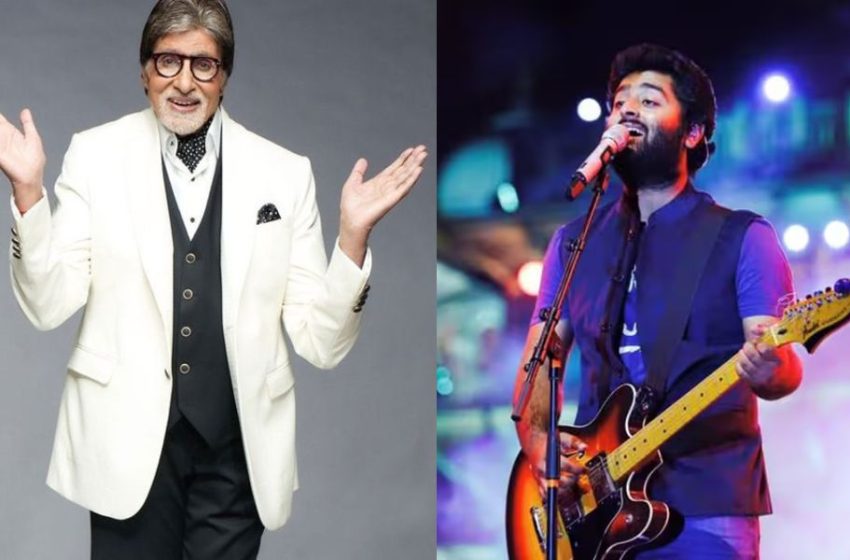 The opening ceremony reaches its climax as the team steps out onto the ground. The crowd flares up as the players wave to the fans and take their places on the fields.
A match between India and Pakistan is not just a match; it's a battle between two of the best teams in the world. Previously, the Board of Control for Cricket in India (BCCI) cancelled the opening ceremony of the ICC Men's Cricket World Cup 2023 for unexplained reasons.
Arjit Singh, Amitabh Bachan Set to Mesmerize Ind vs Pak Clash
Now the Board of Control for Cricket in India (BCCI) has announced plans for a grand opening celebration ahead of the India-Pakistan clash in the ICC World Cup 2023. Cricket fans are delighted on both sides of the border. The story first surfaced on social media. A post by Mufaddal Vohra on the website 'X', formerly known as Twitter, attracted a lot of attention.
Legendary actors Amitabh Bachan and Rajinikanth have been invited to participate in the celebration, as has cricket legend Sachin Tendulkar. Among the other artists scheduled to perform is Arijit Singh, the maestro of soulful melodies.
Cricket and entertainment fans alike are preparing for what is sure to be a spectacular celebration during the India-Pakistan match as the excitement grows. This event is positioned to be a standout moment of the ICC World Cup 2023 thanks to the ideal combination of cricketing luminaries, jaw-dropping performances, and the melodies of Arijit Singh.
As cricket fans and entertainment buffs alike get ready for what may be the most amazing celebration of the ICC World Cup 2023, there is growing expectation surrounding this magnificent event.