Alia Bhatt Shares A Beautiful Birthday Message For Sister Shaheen Bhatt!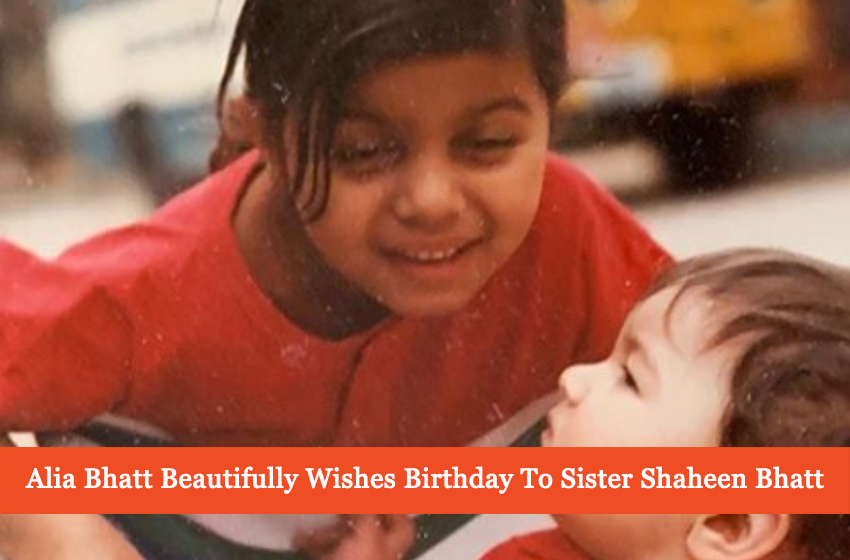 Alia Bhatt has always been the cutie of Bollywood. She has grown as an artist in front of our very eyes and now, who stands before us, is a dignified woman with a sound head on her shoulders. This young lady who is merely 26 years of age and has done many great movies, is always secretive about her personal life. However, very vocal in expressing love for her family.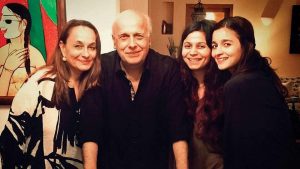 Alia Bhatt's older sister Shaheen Bhatt hasn't shared the same limelight as her younger sister. But, now on her birthday, Alia's beautiful expression of love with adorable baby pictures, surely have directed everyone's attention towards Shaheen.
Alia Bhatt wishes her sister Shaheen Bhatt with a beautiful message.
Alia writes, "Now here's that moment where I'm struggling to type that perfect birthday caption for my brilliant sisters birthday.. I type I cancel I type I cancel.. and the reason I do that is (well for starters I'm not a beautiful writer like her) but also cause we speak a language that would probably not make sense.. The relationship we share is a language that doesn't exist.. except for in our eyes.. and toes okay and maybeeee our knees.."
"So anyway.. Sir.. You're the sweetest artichoke the pudding of Naples has seen cause eventually we all just have to bobble our way through the heavens of sisterhood and I'm glad we've had the little nook of heaven with cats and aloo fry and tons of london! Happy birthday sweet carrot I hope we yoddle together for as long as we have arms and leggies. Oh and happy birthday"
Read Also: Deepika Padukone 'Unintentionally' Confirmed Alia & Ranbir's Wedding!
Alia shared two throw-back baby pictures along with the birthday message, that has reportedly gone viral.
The young actress makes sisterhood sounds like another dimension that only sisters can share and thrive in. Shaheen Bhatt sounds like a wonderful lady on her own by the sound of Alia's message. Moreover, Shaheen as Alia mentioned, is a great writer and has released a book of her own; 'I've never been (Un)happier'. Moreover, Shaheen after going through her own battle with depression has been raising awareness about mental health.
Soni Razdan pens also down a beautiful message for the birthday girl.
Soni Razdan also takes the opportunity to send her praises to the lovely writer and says, "Happy Birthday Shaheen. You are a force and a phenomenon all by yourself. You always have been. You came into this world with an energy and fierce appetite for life … which only seems to have grown stronger. As you bring in your birthday just days before you release your book all I can say is that the power you hold within you is fiercer and stronger than ever."
"Take it and fly. Wish you all the best darling. I don't know what I would do without all your wise words of advice whenever I need them … and without your love and care that is such a constant in my life. Love you to the moon and all around the universe and back."
Ali as a professional is more than just an actress. She is genuine and open in her opinions. Amidst cold relations with Pakistan, Alia didn't hold back in bravely informing about the Pakistani character of Kashaf in the famous Pakistani drama 'Zindagi Gulzar Hai' that inspired hers in movie Kalank.
Moreover, Alia is known to be a private person, however, her open declaration of love for boyfriend Ranbir Kapoor definitely wowed everyone. They both seem to be doing great and of course, the marriage rumors have been lingering for quite some time. Whether them getting hitched rumors become a reality, much like them dating did, is yet to be unveiled.
Nonetheless, we wish Shaheen Bhatt a very happy birthday and Alia, all the happiness and success with Ranbir Kapoor!
Have anything to add to the story? Comment below!