7 Biggest Bollywood Body Transformations That Are Eye-Opening!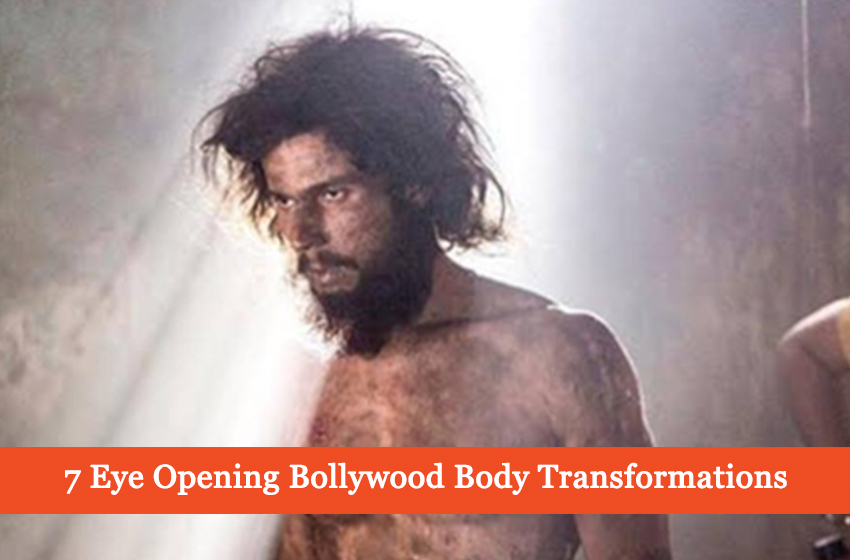 When it comes to work and dedication, there's no doubt about the fact that there people out there who their work very seriously. They would put in all their hearts and efforts into doing something they actually love. Let's talk about the entertainment industry for example!
There are some insane Bollywood celebrities who sure love what they do! They step out of their comfort zone to meet the demands of the movie. From their workout routines to diet plans, they would change everything for the sake of that particular role.
However, whatever they opt for is advised by the best dieticians and fitness trainers to assure that nothing goes wrong during this transformation. You must be thinking how do they go through this? Well, dedication, my dedication.
Let's take a look at some of the celebrities in Bollywood who went through some major transformations and went from fat to fit and fit to fat just for a movie!
Ranbir Kapoor Transformation For Sanju

Ranbir Kapoor went through a major transformation for Sanjay Dutt's biopic,'Sanju'. Known for his lean physique and charmingly good looks, Ranbir Kapoor bulked up and gained 13kgs to look as close to Sanjay Dutt!
Priyanka Chopra Transformation For Mary Kom

To play the role of a boxer in the biopic 'Mary Kom', Priyanka Chopra went through a rigorous physical transformation to make her physique look like a boxer's.
Randeep Hooda Transformation For Sarabjit

Randeep's transformation for Sarabjit was extremely shocking for us and torturous for him. Randeep lost 18kgs in a span of 28 days!
Kangana Ranaut Transformation For Thalaiva
According to sources, Kangana Ranaut has gained 6 kgs to portray the actual character. Upon asking the details, Kangana mentioned that she took hormone pills to gain weight for 'Thalaiva'. Here's what she had to say:
"The pills were needed so as to look voluptuous, especially around the belly and thighs. Since I am tall and skinny and my face is angular, not round, I had to take mild doses of hormone pills to look different. Of course, I also started eating foods that promote weight gain"

Bhumi Pednekar gained 20kgs to play an overweight housewife in her film opposite Ayushmann Khurrana. Not only that but she kept shedding and gaining weight for re-shoots.
Aamir Khan Transformation For Dangal

For Dangal, Aamir Khan went from 96 kgs with 38% body fat to 9% body fat within five months. Now that's a major transformation. But he also went back to his lean self in a few months.
Here's what he said:
"For one part, I had to put on weight. So, I weighed 96 kgs with 38% body fat. I had to reduce to 9% body fat within five months. That was a huge task."
Abhishek Bachan Transformation For Guru

For Guru, Abhishek Bachan had to put on extra fat on his body to give a natural look. Wow, he really looked different!
We gotta give it to them. They sure are some dedicated stars that would go to any extremes to give us their best. So, what do you think about these epic transformations? Let us know in the comments below!!