Twitterati Shares Hilarious Memes On April Fool's Day 2021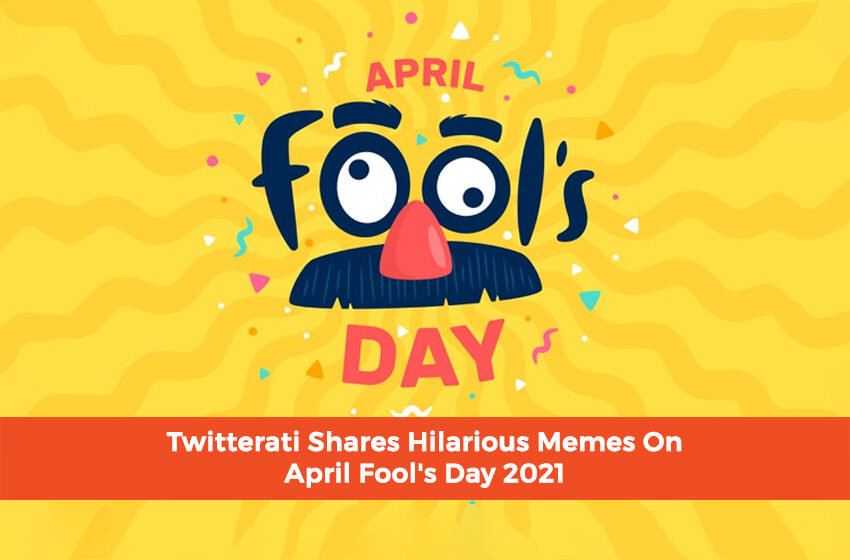 The first day of the month, 1st April is celebrated as April Fool's Day giving rise to some hilarious April fool memes of 2021. It is a day for practical jokes and pranksters for spreading cheer without any difficult or guilty feelings. Due to the fact that we are in the middle of a pandemic, Twitterati could not resist sharing some COVID-19 memes.
The origin of this unofficial holiday is not evident. However, people throughout the world celebrate it by playing various gags and pranks on their family members and friends. April Fools' Day or April Fool's Day dates back to the year 1582.
The historical significance of April Fool's Day
According to research by History.com, many historians are of the view that April Fools' Day started in France. It switched from the Julian calendar to the Gregorian calendar. This was also called for by the Council of Trent in 1563. The traditions of April Fool's Day focus on playing pranks. They also include cracking practical jokes on each other along with screaming ''April Fools!" at the end.
In the modern era, several individuals across the world participate in April Fool Day by playing elaborate pranks on the first day of April. Notable across such companies is Google. However, the tech giant canceled its famous April Fool pranks for the second time this year due to the ongoing coronavirus pandemic.
According to AFP, German car giant Volkswagen was unhappy over a publicity stunt. This move got criticism by AFP as a "breach of trust". The outrage came after Volkswagen just a day earlier said in a press release it would be changing the name of its US subsidiary to "Voltswagen" to highlight its shift towards electric cars.
On social media, April Fools' Day is a day that gives rise to some of the wittiest and funniest posts. April Fools' Day 2021 also comes in the shadow of the pandemic. However, people across the world have managed to find humor in some of the toughest of times. This year, Mumbai Police has celebrated April Fools Day by tweeting a picture that will make you stop scrolling in astonishment. However, only until you read the accompanying caption.
Netizens share hilarious April fool memes
In this article, we will share some of the best April fool memes and April fool jokes. These April fool memes 2021 will certainly spread some smiles on your faces and make a good day.
when April Fool's day starts pic.twitter.com/8q7ANEYxbl

— 🍕🌮🦇⚾𝕡𝕚𝕫𝕫𝕒/𝕥𝕒𝕔𝕠𝕤/𝕓𝕒𝕥𝕤 (@batsdingerbonds) April 1, 2021
Gents, today is the day to shoot your shots.

If she doesn't like what you're selling, you can always say it was an April fool joke 🤷🏾‍♂️ pic.twitter.com/U9VwrER8bg

— Son of Azania 💚 🇿🇦 🖤 (@MhlengiDubs) April 1, 2021
When you propose her on April fool day she be like : pic.twitter.com/1RzCFvxXks

— DeEpstic🌟 (@deep_casm_) April 1, 2021
Ask your crush out on April fool's day so if you get rejected, you have an excuse😂 pic.twitter.com/oxnkLhzJq3

— M_Scott🇳🇦 (@toti_mike) March 31, 2021
What do you think of this story? Let us know in the comments section below!
Also Read: Happy New Year 2021: Netizens Bid Farewell To 2020 With Hilarious Memes