5 Essential Tips To Protect Yourself From COVID-19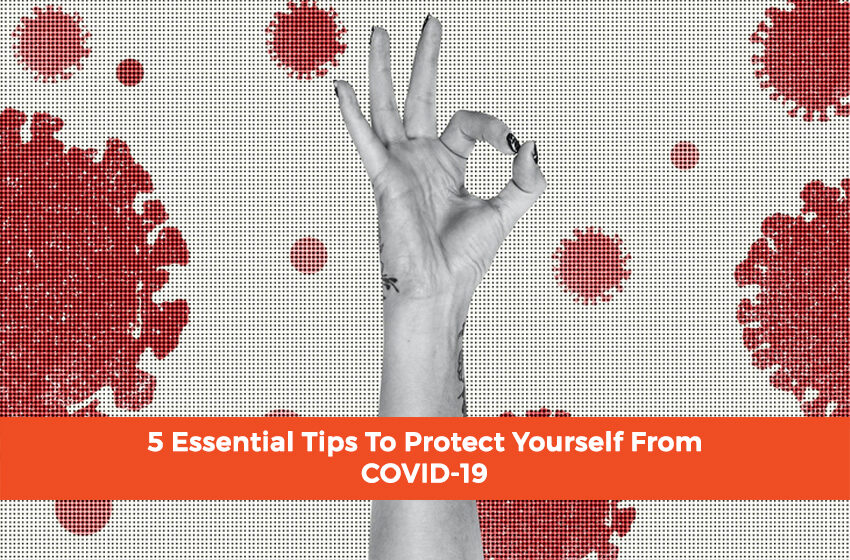 The third wave of COVID-19 has unfortunately created havoc across India. As a result, Much needed medical supplies have poured into India on Tuesday as overrun hospitals have turned away patients due to a shortage of beds. Also, oxygen supplies and increase of infections have pushed the COVID-19 death toll towards 200,000. People are looking for tips to protect themselves from Covid-19.
A shipment of medical supplies from the UK, including 100 ventilators and 95 oxygen concentrators, arrived in Delhi early on Tuesday. Moreover, France has also been sending its oxygen generators that could help to provide year-long oxygen for 250 beds.
As a result of this adverse scenario, it is now essential for all citizens to take necessary precaution. To help you mitigate COVID-19 pandemic, we will provide 5 essential tips to protect yourself from this deadly virus.
1. Getting the Covid- 19 vaccine
From a medical perspective, Covid 19 can have serious, life-threatening complications. There are no ways through which you could know how it may influence you. As a result, you should be able to take the authorized Covid-19 vaccine. This will help to protect you from the Covid-19.
2. Wear a mask
We do know that masks can help to act as filters. They can also capture the droplets and particles we expel. So, when you wear a mask, you protect others as well as yourself.
3. Main social distancing
If there are individuals that may well be sick in your home, you should avoid close contact. It is essential to maintain 6 feet between the person who is sick and various other household members. If you are not living in your home, then you should be able to maintain 6 feet of distance, between yourself and other people. This is because some individuals without symptoms could well be able to spread the virus.
4. Avoid crowds
You should also avoid going to crowded places such as restaurants, bars, fitness centers, or movie theatres etc. Going to such places could well put you being vulnerable for Covid-19. In the case of indoor places, you should avoid poorly ventilated spaces as much as possible.
5. Keeping your hands clean
You should never forget that your hands are gross. You could be touching hundreds of surfaces a single day and all of them contain their own little worlds of germs. As a result, it is better to prevent the spread of infections, keep your hands clean.
Apart from all these don't forget to clean and disinfect frequently touched surfaces regularly, like tables, doorknobs, light switches, countertops, handles, desks, phones, keyboards, toilets, faucets, and sinks.